Putin bans VPNs in Russia, steps up surveillance on netizens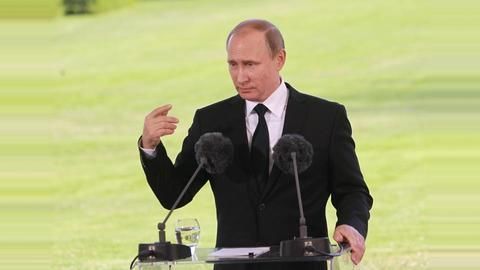 Russian President Vladimir Putin has cracked down on apps allowing access to prohibited websites by banning virtual private networks (VPNs) and Tor.
Putin signed the law which was passed last week by Russian Parliament. The law will come into force on November 1.
Experts believe the laws would make it easier for the government to snoop on citizens' online activities.
In context
Putin increases surveillance on Russian citizens
Details
Russia also bans anonymous use of online messaging services
A second law bans the anonymous use of online messaging services, effective from January 1.
It also features a provision requiring internet operators to restrict access to users if they distribute illegal content.
The laws are aimed at blocking access to "unlawful content," not to target law-abiding online users, a senior Russian lawmaker said.
What is a VPN?
A virtual private network (VPN) allows users to hide their identities online by passing off their online browsing and other internet activities through another computers, possibly in another country. This lets users hide their IP addresses and access censored or blocked content.
Love World news?
Stay updated with the latest happenings.
Notify Me
Worldwide trend
VPN crackdown turning into a global trend
Russia's decision to ban VPNs is part of a global trend against privacy-protecting technologies.
"Up till now these tools have slipped under the radar," said Dr Joss Wright at the Oxford Internet Institute.
However, as VPN use among netizens increased and as countries gained more technical expertise, it started being perceived as a problem.
Countries cracking on VPNs have also increased surveillance on netizens.
Explained
China too has tightened stance on VPNs
Dr Wright said there are legitimate and recognized uses for VPNs.
"Companies and businesses use them for remote work - people overseas accessing corporate networks," he explained.
Besides Russia, China too has taken a stricter stance on VPNs.
In January, the Chinese government announced that a license would be required by VPN providers to distribute their products.