Trump administration appoints 3 Indian-Americans to top govt. roles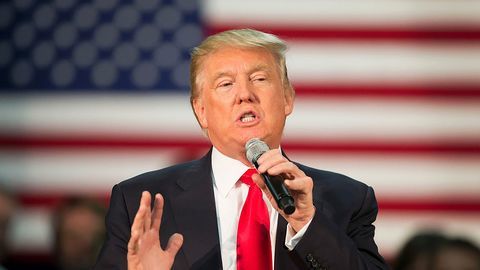 The US Senate has confirmed three-Indian Americans for key posts in the government after they were nominated by President Donald Trump.
Neil Chatterjee was confirmed as a member of the Federal Energy Regulatory Commission (FERC).
Krishna R. Urs has been appointed the Ambassador to Peru while Vishal Amin will be the new White House Intellectual Property Enforcement Coordinator.
In context
3 Indian-Americans appointed to top US govt. roles
Chatterjee's profile
Chatterjee served as policy adviser to senior-most Senate lawmaker
Previously, Chatterjee was the energy policy adviser to Senate Majority Leader Mitch McConnell, helping draft legislation.
In the FERC, Chatterjee will help shape the Trump administration's energy policy, which has attracted criticism from the Democratic Party and environmentalists.
He will have to deal with the controversial Keystone oil pipeline, whose construction was stopped by former President Barack Obama.
Urs' profile
Urs has 30 years of experience as US diplomat
Krishna Urs has been a career diplomat with the US Senior Foreign Service and has around 30 years of experience.
Urs is currently serving as Charge d'Affaires of the US Embassy in Madrid and was previously the Deputy Chief of Mission in Spain.
He is also fluent in Spanish, Hindi and Telugu and has extensive policy experience in South America's Andean region.
Love World news?
Stay updated with the latest happenings.
Notify Me
Amin's profile
Amin served policy making roles in Bush administration
Vishal Amin currently serves as senior counsel for the US House Judiciary Committee.
The White House Intellectual Property Enforcement Coordinator position was created in 2008 to help the US government fight online piracy.
Amin previously served in the George W. Bush administration as associate director for domestic policy.
He also served as special assistant and associate director for policy in the Department of Commerce.