Saudi Arabia plans cities on sand to stop oil reliance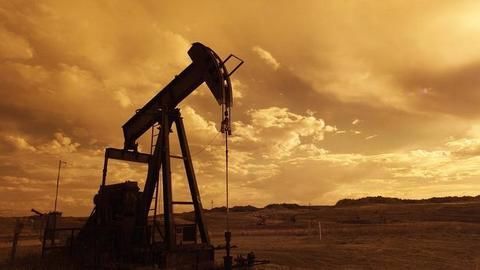 Saudi Arabia is now turning over a new leaf. After years of using its vast oil reserves as the primary source for fuelling its economy, the world's biggest oil exporter has now decided to focus on its other abundant natural resource - deserts.
Out of seemingly nothing, it now aims to build new cities that would bring investments and create jobs.
Here's more.
In context
Saudi Arabia has big plans for its future
Plans
Bringing forward a new era
It has announced plans for two major developments - one city, which will be built over an area as big as Belgium and other, the size of Moscow.
The kingdom plans to carry forward its ambitious plans of building several so-called economic cities on thousands of square kilometers of sand.
The oil country now aims to be more than its traditional definition.
Projects
Saudi Vision 2030
Areas have already been marked for the creation of special zones that would cater to an entertainment city, a $10 billion financial district, tourism and logistics.
Last April, its government published an 84-page blueprint discussing "Saudi Vision 2030" saying, it'll now "salvage" its stalled projects and "revamp" those, which "did not realize their potential."
There are some really ambitious projects in the pipeline.
Love World news?
Stay updated with the latest happenings.
Notify Me
Saudi Arabia
Some notable projects
There're several big-budget projects that are being developed currently.
Al Faisaliyah, Entertainment City with a safari area and a Six Flags Entertainment Corp. theme park, King Abdullah Economic City with 55 square-kilometre logistics hub, King Abdullah Financial District mirroring the Dubai International Financial Centre, Knowledge Economic City to take care of the intellectual property, knowledge-based firms - these all are in the making.
Tourists
A global tourism hotspot
It has plans to turn 50 islands and 34,000 square kilometers area along its Red Sea coastline, located between the cities of Umluj and Al Wahj, into a global tourism hotspot.
This project will be developed by the country's sovereign wealth fund. Construction for the same will begin in 2019 and the first phase should ideally get finished by 2022.
Problem
There's a hiccup
However, getting the tourist crowd will not only be about spending big bucks and creating impressive structures. If it plans to lure the sun-seekers to theses Saudi beaches, it will have to soften its stance on certain things.
There is a reason, why its tourism industry only gets to see Muslim pilgrims, who come to visit the holy shrines in Mecca and Medina.
Culture
A balance is needed
Asking tourists to abstain from alcohol and dress in really conservative attires will probably not make for a crowd puller.
The government will have to find a middle ground, one that safeguards its cultural heritage and legalities and at the same time, ensures that these massive investments don't go for complete waste.