Kenyan elections: Amid murder, hate-speech, President Kenyatta urges for peace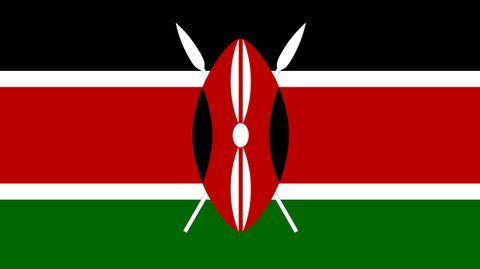 Gearing up for the upcoming Presidential elections, Kenyan President Uhuru Kenyatta urged 19 million+ voters to turn up in large numbers and vote.
Speaking through a televised address, he further urged them 'to do so in peace'.
Kenyatta's plea comes amid commotion over the murder of a top election official in the final week of campaigning.
Will the elections go smoothly as planned?
In context
Will violence affect Kenyan elections this time?
About
Kenyan elections 2017
Although a total of eight candidates are contesting for Presidency in the polls which are scheduled for 8 August 2017, Kenya's Presidential race has been pitted as a Kenyatta v Odinga battle.
Their rivalry is generations old and dates back to the 1960s, when their fathers were political opponents.
Voters will also elect their senators, lawmakers and county officials from around 14,000 candidates.
Kenyatta's passionate appeal to the Kenyan people
"Go back to your neighbour. Regardless of where he or she comes from, their tribe, their colour or their religion. Shake their hand, share a meal and tell them 'let us wait for the results,' for Kenya will be here long after this general election."
Love World news?
Stay updated with the latest happenings.
Notify Me
Importance
Why is this important?
While candidates have avoided engaging in inflammatory speeches, Kenya fears a repeat of violence triggered by conflicting claims in the 2007 elections, leaving 1100 dead and 600,000 displaced.
Chris Msando, a top official was tortured and murdered last week, triggering concerns for peaceful conduct of elections.
Hate-speech fliers and text messages have further been circulating, with many fearing an outbreak of violence.
Odinga speaks!
Also addressing Kenyan people was fourth-time contestant Raila Odinga who raised concerns on vote-rigging. He further noted that deployment of large number of security forces was intended to intimidate voters. He, however, termed Kenyatta, a "worthy opponent".
Analysis
What could happen now?
Observers note that Kenyan elections are "less about who wins and more about how those who lose take their defeat".
Kenya's political future may depend on the success of computerized voting machines, which would hopefully ensure a free and fair process.
If they fail, like it did in 2013, the votes would have to be counted manually and could likely lead to disputed claims.