World
Eggs scandal that is rocking 16 European countries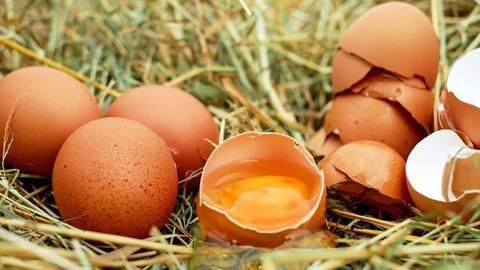 The European Commission said 15 EU countries, Hong Kong and Switzerland have received eggs contaminated with the insecticide fipronil.
The eggs were predominantly sourced from the Netherlands, one of the world's largest egg-exporters.
A diplomatic row has broken out how long Belgian and Dutch officials were aware of the contamination.
The commission has urged the countries to refrain from "blaming and shaming" each other.
In context:
European egg scandal
12 Aug 2017

Eggs scandal that is rocking 16 European countries
Fipronil, a substance used to exterminate lice and ticks on animals, was found on the eggs. The substance's use in the food industry has been banned.
The fipronil possibly made its way to the eggs after being used to combat lice on chicken farms.
If ingested in large quantities, the substance can damage people's kidneys, liver and thyroid glands.
Love World news?


Stay updated with the latest happenings.
Who?

Which countries have been affected?
Chicken farms in Netherlands, Belgium, Germany and France were shut down following revelations of fipronil's use.
The EU countries which received the contaminated eggs included UK, Sweden, Austria, Ireland, Italy, Luxembourg, Poland, Romania, Slovenia, Slovakia and Denmark.
The non-EU country Switzerland was also affected. The scandal has also spread beyond Europe as tainted eggs have been found in Hong Kong as well.
Diplomatic row

Belgian and Dutch officials spar over eggs scandal
The egg contamination issue first emerged in August when supermarket chain Aldi withdrew all eggs from its stores in Germany.
It was later found that Belgian authorities were aware of the contamination in June but didn't inform the public.
Belgian Agriculture Minister Denis Ducarme has accused Dutch authorities of being aware of the issue back in November 2016, a charge rejected by the Netherlands.
Reaction

How countries reacted to the eggs scandal
The UK Food Standards Agency (FSA) said it's unlikely that the contaminated eggs posed a public health risk.
Millions of eggs have been withdrawn from supermarkets in Belgium, the Netherlands and Germany.
In multiple UK-based supermarkets, processed foods such as sandwiches and salads, which contain eggs were recalled.
In France too, all products containing eggs have been recalled.
Investigation

Criminal investigation into scandal leads to 2 arrests
Two people have been arrested in joint raids carried out by Dutch and Belgian authorities in the Netherlands.
A criminal investigation has revealed that Poultry Vision, a pest control company had sold the fipronil treatment to Dutch poultry farm cleaning firm Chickfriend.
The investigation has closed 100 poultry farms and has identified 26 suspects.