World
Gunmen open fire in Burkina Faso capital, kill 17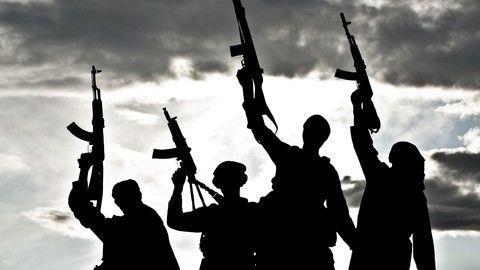 A terrorist attack in the centre of West African nation Burkina Faso's capital, Ouagadougou, has left 17 dead and eight wounded.
Three gunmen reportedly opened fire on people seated outside a restaurant and hotel.
There's been no immediate claim of responsibility for the attack. An investigation into the attack has been launched.
In January'16, a terrorist attack on a nearby café had killed 30.
In context:
Terror attack in Burkina Faso leaves 17 dead
14 Aug 2017

Gunmen open fire in Burkina Faso capital, kill 17
Burkina Faso situated in restive Sahel region

Burkina Faso is a landlocked country situated in the Sahel region of West

Africa

. It is one of the world's poorest countries and shares a border with Mali, where Islamist terrorists have been active since 2012.
Love World news?


Stay updated with the latest happenings.
What transpired?

Terrorists opened fire on restaurant patrons , area sealed off
The shooting began on Ouagadougou's busy Kwame Nkrumah Avenue just after 9pm local time.
The terrorists appeared to have targeted two locations, Hotel Bravia and the Aziz Istanbul Restaurant.
The army has sealed off the city centre while the US embassy, Ouagadougou, has warned American citizens to avoid the area.
It's possible that a local terrorist outfit affiliated to the al-Qaeda conducted the attack.
Al-Qaeda conducted similar attack in 2016

The recent attack holds similarities to the one claimed by al-Qaeda in January 2016. Over 30 people were killed and 170 were held hostage by terrorists targeting the Splendid Hotel and the nearby Cappucino restaurant. Both locations are located on the Kwame Nkrumah Avenue.