At least 298 Indians got Pakistani citizenship in five years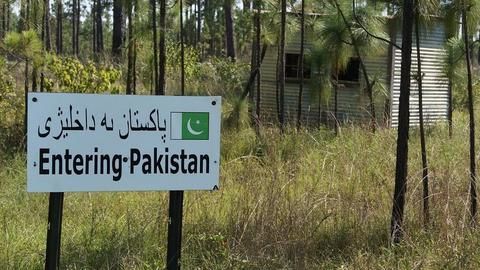 According to Pakistan interior ministry data, at least 298 Indian immigrants have been granted citizenship by the neighboring country in the last five years.
This came in response to a question by a lawmaker of the ruling PML(N) in the National Assembly.
The graph has been irregular: from 48 immigrants (2012), to 75 (2013), 76 (2014), 15 (2015), 69 (2016), to 15 (till April'17).
In context
From Pakistan to India, and then back
Meanwhile, 2,157 Pakistanis acquired Indian nationality in six years
This is in stark contrast to Pakistani nationals receiving Indian citizenship. This March, the Indian Ministry of Home Affairs revealed Pakistan topped the list of foreign nationals acquiring this country's citizenship: in the six years since 2011, 2,157 Pakistanis have acquired Indian nationality.
2016
Despite unrest, 2016 made new record in Pakistan-India movement
Despite last year's unrest and heightened bilateral tension, 2016 witnessed the highest number of Pakistani citizens being granted Indian nationality.
"In 2016, a maximum number of 660 Pakistanis were granted citizenship rights, whereas in 2015 and 2014, 263 and 267 Pakistanis were granted citizenship rights," RTI activist Raman Sharma said.
Sharma planned to file another RTI application seeking religious information of new citizens.