Five most expensive bicycles in the world
Five most expensive bicycles in the world
Nov 04, 2019, 12:33 pm
2 min read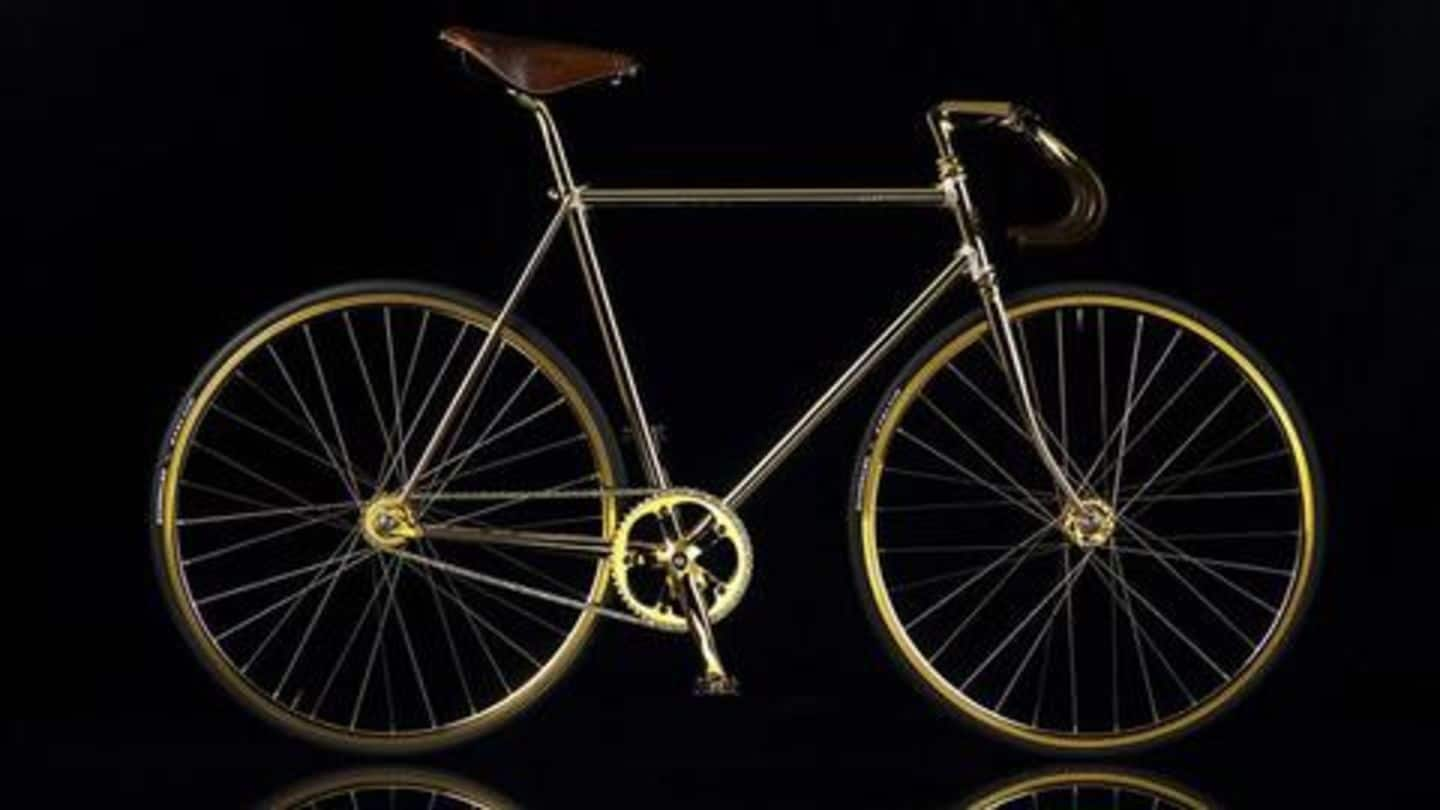 Whether it was carefree meandering around the countryside or daily ride to the school, we all cherish our bicycle days. And, in today's fast-evolving world, these two-wheelers serve as a cheaper, and greener alternatives to public transport. Though most bicycles are affordable, some artistic ones can cost as much as a million dollars. Here, we list the five most expensive bicycles in the world.
This Kaws bicycle is a blend of style, comfort, and functionality. With bright yellow and black decals across the carbon fiber body, ergonomic seats, and handlebars, as well as responsive gears, the bicycle is not only visually stunning but also a treat to drive. But what makes it worth $160,000? Well, it was designed and endorsed by the legendary cyclist, Lance Armstrong.
#4: Trek Yoshitomo Nara Speed Concept
The Trek Yoshitomo Nara Speed Concept is an expensive piece of art. The 2008-made bicycle features cartoonish designs of kids and UFO doodles made by renowned Japanese artist Yoshitomo Nara. It raised $200,000 in an auction and the proceeds were donated to notable organizations.
Rolls-Royce made 24K Gold Racing Bike
How do you make a premium bicycle? One of the ways is to get it designed by someone famous and then embellish it with real gold. Our next pick in this list is a handcrafted racing bicycle that's designed by luxury carmaker Rolls-Royce and is completely covered in 24 carat gold. The bicycle costs $393,000 and parking remains at owner's risk.
Created by British artist Damien Hirst, the bicycle features butterfly wings across the carbon fiber frame and rim of the wheels. But it's not the aesthetically pleasing decorations that make the bike worth $500,000. The bicycle was actually used by Lance Armstrong in the 2009 Tour de France race, attracting half a million dollars at a Sotheby's cancer benefit program.
24K Gold Extreme Mountain Bike
The 24K Gold Extreme Mountain Bike aka "Beverly Hills Edition" or "fat bike" is marvellously unique. Priced at a whopping $1 million, the bike's frame is entirely made of 24 carat pure gold. The yellow metal has also been used on the rims, wheel spokes, handles, and even pedals. There is also a customized emblem, diamond embellishments, and seats are made of alligator skin.