Government to use 'leftover cooking oil' to reduce energy imports
Government to use 'leftover cooking oil' to reduce energy imports
Aug 11, 2019, 02:07 pm
3 min read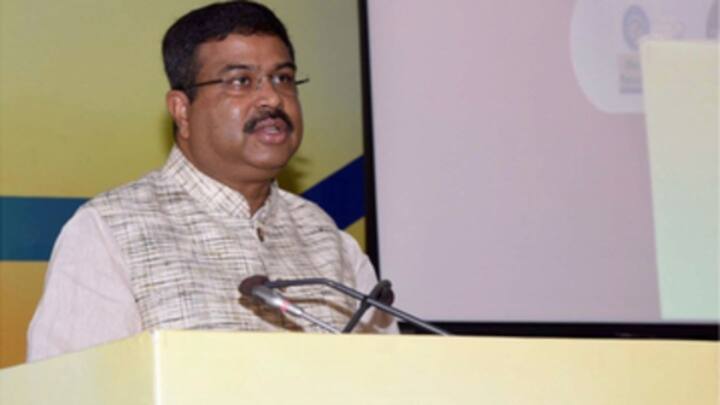 In a bid to achieve PM Narendra Modi's goal of reducing India's dependence on energy imports and encourage the biofuel sector, the Center has come up with a new plan. Petroleum & Natural Gas Minister Dharmendra Pradhan announced three main state-run fuel retailers, Indian Oil Corporation, Bharat Petroleum Corporation, and Hindustan Petroleum Corporation, would procure and convert used cooking oil into biofuel. Here's more.
Announcement made by Pradhan to mark World Biofuel Day
The three state-run oil marketing companies are seeking used cooking oil, which might otherwise be discarded, from bulk customers like restaurants, hotels, and canteens across 100 cities in the countries, Pradhan said. The announcement was made by the Petrol & Natural Gas Minister on the occasion to mark the World Biofuel Day (August 10) at the Vigyan Bhavan in New Delhi.
PM Modi's target to reduce import dependency by 2020
"Prime Minister (Narendra Modi) has given a target to the Ministry of Petroleum and Natural Gas to bring down import dependency of oil products by 2022," Pradhan said at the event to launch World Biofuel Day 2019. "...This can be achieved by enhancing production, improving energy efficiency, promoting conservation and encouraging alternate fuels," the minister added.
Here's a video tweeted by Pradhan on the initiative
It is a good waste-to-wealth concept: Pradhan
"The government is promoting the alternate sources of energy in a big way," Pradhan said. "Biodiesel is low-hanging fruit in the scheme of alternate source of energies, and abundant raw material is available for the purpose. It is a good waste-to-wealth concept," he added.
Companies to procure biodiesel from leftover cooking oil for 3yrs
The three state-run fuel retailers have also launched the program to procure biodiesel from leftover cooking oil in 100 cities on Saturday. The companies would procure the same for a three-year period. In the first year, the fuel retailers will pay Rs. 51/liter to buy used cooking oil, Rs. 52.7/liter in the second year, and Rs. 54.5/liter in the third year.
India is one of the world's top edible oil consumers
Notably, India is one of the top consumers of edible oil in the world. The country uses about 27 billion liters of cooking oil every year. From this, about 1.4 billion liters of used cooking oil can be collected in order to produce 1.1 billion liters of biodiesel, the Petroleum & Natural Gas Ministry said.
India meets 85% of crude oil needs through imports
India is the third largest consumer of crude oil in the world and depends on imports for meeting about 85% of the country's needs. This, however, exposes the Indian economy to the risks of price and supply disruptions triggered by geopolitical tensions and trade wars.