Gold prices steady after four-month low
Gold prices steady after four-month low
Dec 13, 2017, 05:29 pm
2 min read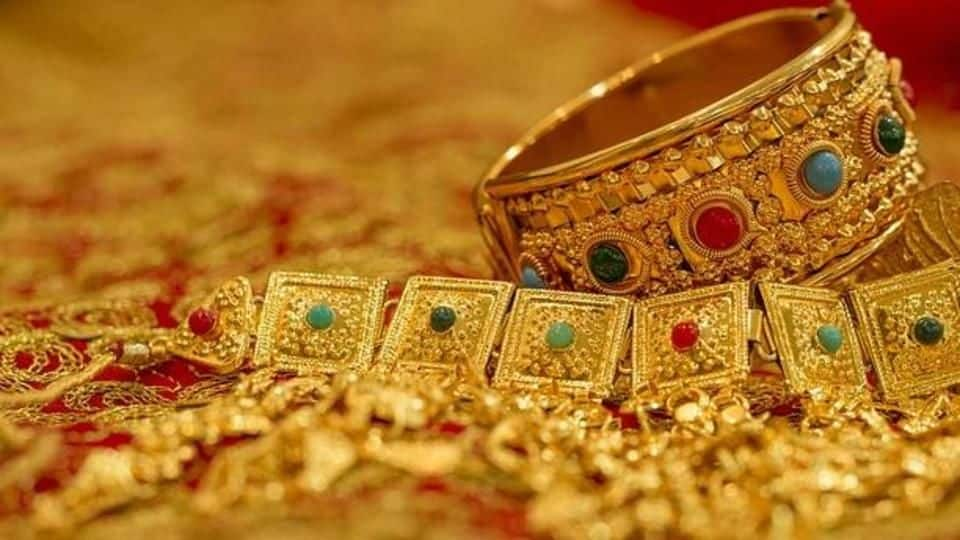 After falling continuously since a week, gold prices hit a four-month low yesterday, after a dip of Rs. 180 in the Delhi bullion market. Prices have fallen by Rs. 1,000 in just seven days, a situation last witnessed when the market reopened after a 16-day shutdown post demonetization. With this, rates have come down to Rs. 29,400/10gm, but have started steadying now.
Gold rates have fallen globally due to several factors
Globally, gold rates recently touched a five-month low on the back of rising US interest rates, which boosts the dollar (gold's base pricing currency) and translates to an increase in the opportunity cost of holding non-yielding bullion. Other factors have contributed to the fall in rates, including higher equity prices, increased interest in cryptocurrencies like bitcoin, and slumping prices in the international commodity market.
Not just gold, silver prices fall too
In India, fall in demand from local jewelers has added to the trend. In Delhi, gold of 99.9% and 99.5% purity fell by Rs. 180 each to Rs. 29,400 and Rs. 29,250, the lowest since August 5. Silver crashed by Rs. 25 to Rs 37,775/kg.
Prices steady ahead of US Federal Reserve meeting
After hitting a four-month low, prices steadied somewhat ahead of the Federal Reserve's last policy meeting this year. There are expectations it would raise interest rates again for the third time this year, and push three more hikes next year. Higher interest rates will likely boost the American currency, making the dollar-backed gold more expensive in other currencies.