India's GDP growth rises to 4.7% in October-December quarter
India's GDP growth rises to 4.7% in October-December quarter
Written by
Siddhant Pandey
Feb 28, 2020, 07:24 pm
2 min read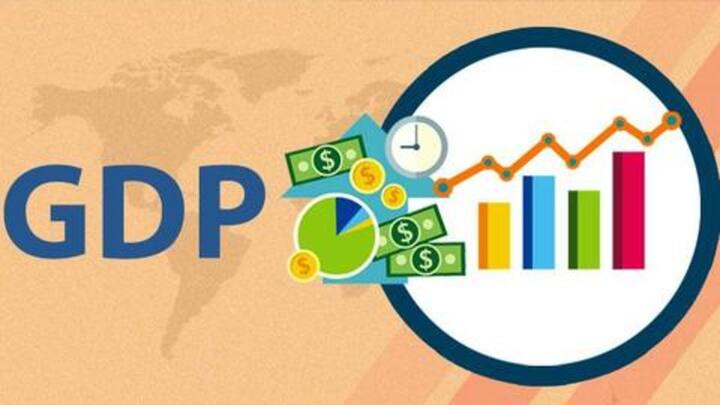 India recorded a Gross Domestic Product (GDP) growth rate of 4.7% in the third quarter of the fiscal year 2019-2020, according to government data released on Friday. This marks an improvement from the second quarter of FY20, when the GDP growth rate fell to 4.5%, the lowest in over six years. However, experts warn that this faster economic growth may be short-lived.
GDP growth for FY20 projected at 5%
India's GDP growth rate witnessed a 0.2% improvement in the October-December quarter, as compared to the July-September quarter. Notably, the GDP growth rate was 6.6% in the same period last year. Further, the GDP growth is expected to grow at a rate of 5% in the current fiscal year, ending in March. This is the slowest pace in 11 years.
8 core industries expanded by 2.2% in January
To note, the eight core industries in India recorded a growth of 2.2% in January. In comparison, the infrastructure sector had expanded by 1.5% in the same period the year before.
Economy recovered due to government spending, external factors: Expert
The GDP growth rate for December matches the prediction of a Reuters poll. NR Bhanumurthy, an economist at the Delhi-based think-tank National Institute of Public Finance and Policy (NIPFP), had said, "The economy showed some signs of recovery in December quarter due to higher government spending and external factors, but faces a risk of relapsing in the current quarter mainly due to the coronavirus."
Coronavirus outbreak could trigger slower pace of economic growth
Economists argue that the 5% GDP growth rate for FY20 estimated by the recent Economic Survey may prove inaccurate as several factors could negatively impact growth. This includes the ongoing coronavirus outbreak, which has killed 2,867 people worldwide and sickened over 83,000. Although it is accepted that the outbreak has had a negative impact on global growth, its actual impact remains unknown.