IndiGo in talks over a mega $10bn jet engine order
IndiGo in talks over a mega $10bn jet engine order
Written by
Ramya Patelkhana
Nov 06, 2020, 04:29 pm
2 min read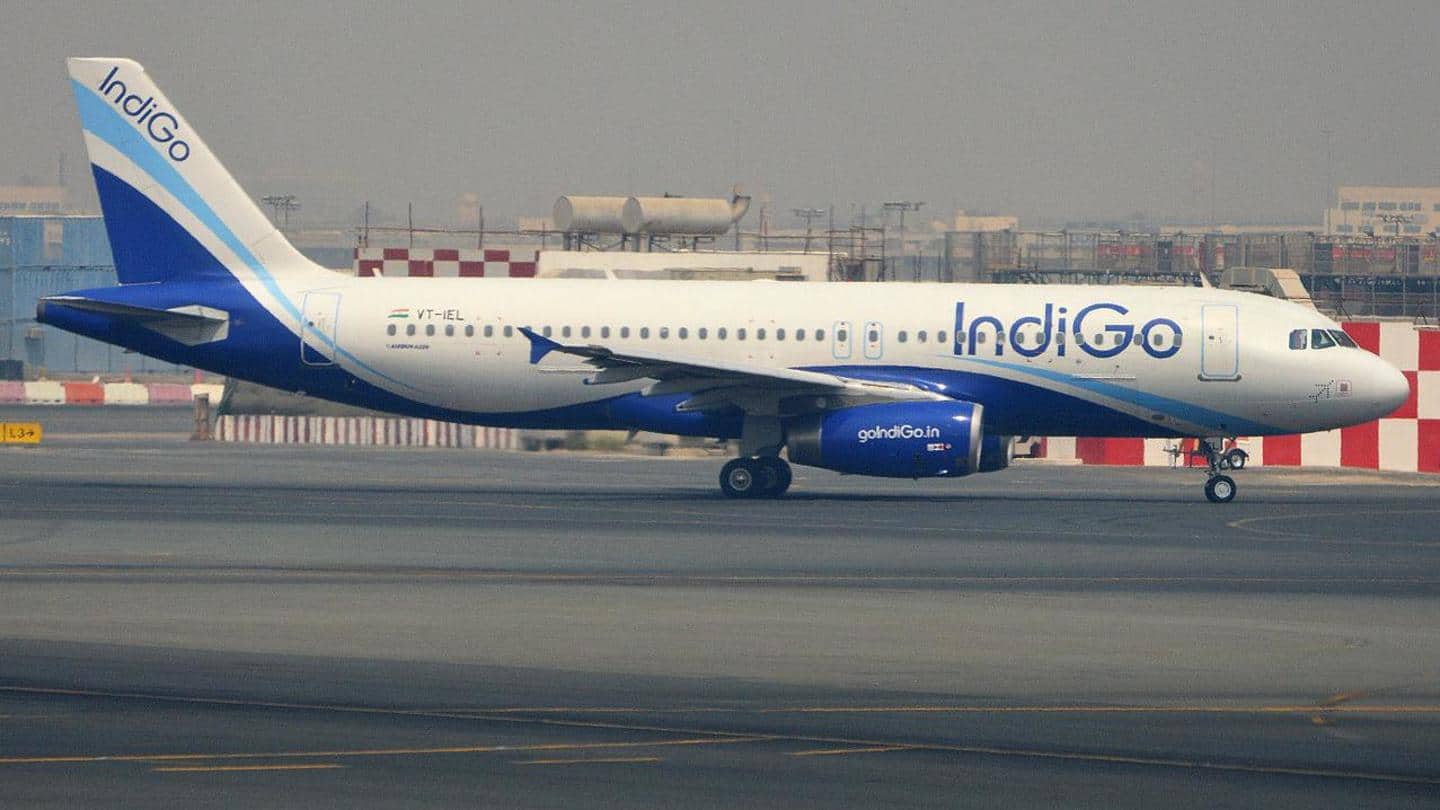 At a time when the aviation sector is struggling to recover from the crisis following the coronavirus pandemic, IndiGo is in talks with Pratt & Whitney and CFM International over a mega jet engine order. The deal could be worth $10.7 billion, said reports. This comes as a surprise in the aviation sector considering how the pandemic crushed the industry globally. Here's more.
Talks are preliminary; there's no timeline on agreement: Sources
The discussions between IndiGo and the engine manufacturers are still in the preliminary stage and there is no timeline available on when any deal may be signed, according to sources. They also added that the airline, the biggest in the country by market share, is looking to order jet engines that would power around 150 new Airbus SE A320neo aircraft.
IndiGo placed order worth over $20bn with CFM last year
IndiGo's previous engine order was with CFM International last year - it was worth a whopping $20 billion and covered 280 aircraft. This engine order was also reportedly the largest in history. Also, based on its last order's size, reports say the new agreement is expected to be worth around $10.7 billion, including service, repair, and maintenance.
Adverse market conditions 'perfect' for IndiGo to make a deal
According to analysts, the adverse market conditions in the global aviation sector make for a perfect time for IndiGo to bargain with engine manufacturers and grab "lucrative deals" as well. However, IndiGo, CFM International, and Pratt & Whitney are yet to comment on the matter.
'This is the perfect time to engage,' says an analyst
"This is the perfect time to engage given the overall market conditions and state of competitors, both of which will enable Indigo to get very lucrative deals," said Satyendra Pandey, a partner at New Delhi-based advisory AT-TV and a former head of strategy for Go Airlines India. "As this selection is for the remaining aircraft, it involves the long-term performance and cost-forecasts," he added.
IndiGo incurred net loss of Rs. 1,194cr in second quarter
Interestingly, the news of IndiGo's negotiations with engine makers comes a week after the airline reported a quarterly loss. It posted a net loss of Rs. 1,194 crore for the second quarter that ended September 30. Also, the airline had reported a net loss of Rs. 2,884 crore in the April-June period this financial year.