#FinancialBytes: 5 mobile apps to make easy pocket money
#FinancialBytes: 5 mobile apps to make easy pocket money
Written by
Ramya Patelkhana
Feb 03, 2019, 10:05 pm
3 min read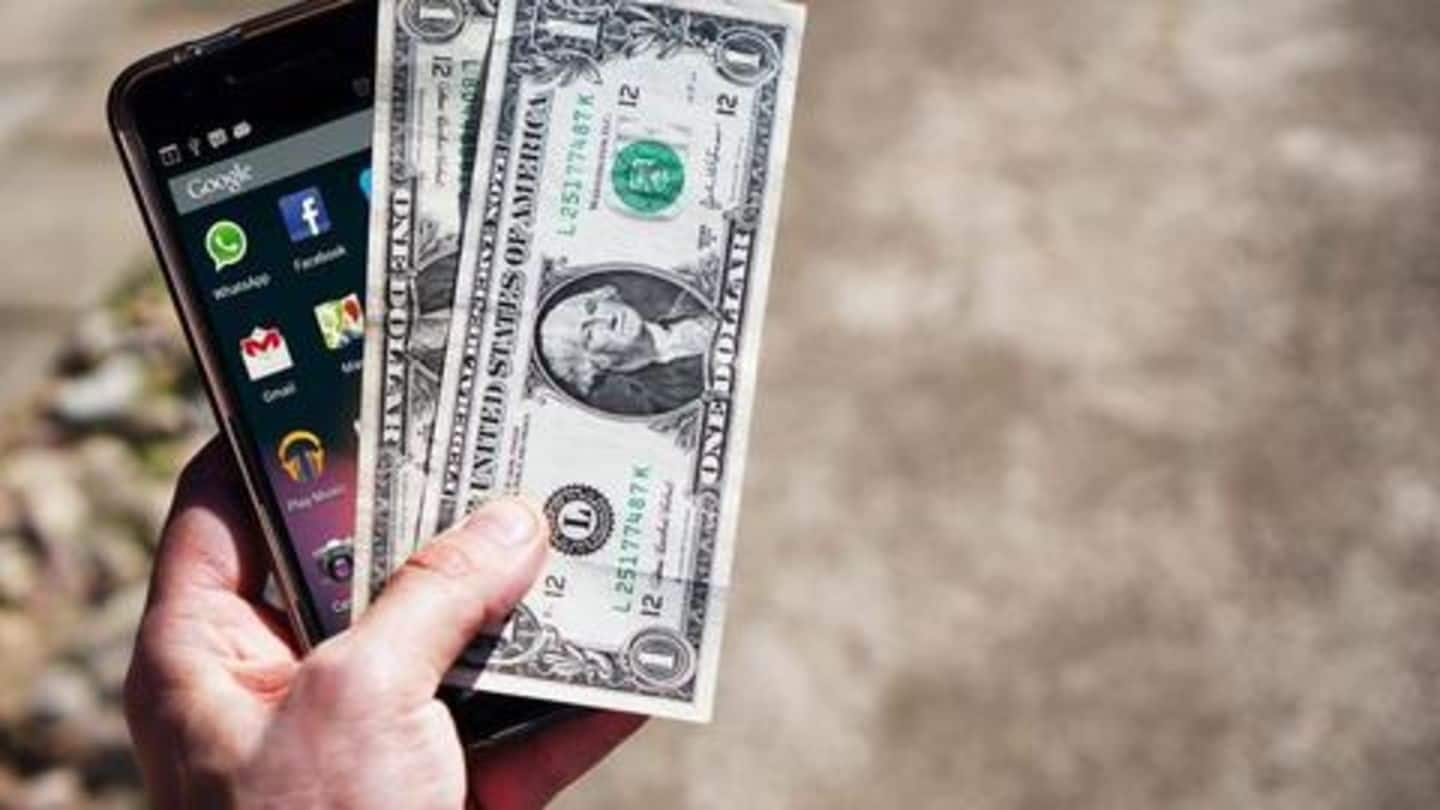 Smartphones and mobile apps have become an integral part of our lives; today, there is an app for almost everything we want to do. Nowadays, earning pocket money has also become easier and more convenient as there are a ton of apps for making easy pocket money too. Here are 5 apps that can help you make easy pocket money.
Earn Paytm cash or PayUMoney points using this mobile app
SquadRun is an app using which one can make pocket money by earning SquadCoins rewards for completing tasks. According to the company, it converts business activities of large companies, including Flipkart, Snapdeal, Ola, etc., into small missions that are completed by users, including giving feedback, tagging images, categorizing products, etc. SquadCoins are sent to users' Paytm wallet or can be redeemed for PayUMoney points.
Play live quiz game to win Paytm cash every day
Loco is a popular live trivia app that gives cash prizes to participants who complete a live quiz by competing with thousands of other players. Users need to give the right answers to 10 questions (ten seconds per question) at 1:30pm (weekdays) and 10:00pm (daily) to win money. Cash prizes are credited to users' Paytm wallets. Loco is available for Android and iOS.
YesMobo is another mobile app using which one can make easy money in India. Users only need to simply share ads with their friends and contacts on WhatsApp through the YesMobo app to earn money. YesMobo will directly deposit the monthly earnings of the users into their bank accounts. The mobile app is currently available for Android.
#4: Students can use this app to make pocket money
Lemonop is a good app for college students and freshers to find part-time gigs, short-term internships, and work-from-home projects to get paid. They can find opportunities as per their interest in areas like food, travel, blogging, marketing, content writing, photography, music, hosting, fashion, coding, etc.
Save money on recharges using this app to earn credits
Next on the list is mCent Browser, which is a "recharge browser" app, using which one can earn credits by simply browsing websites without any complicated steps. One can use the earned money or credits on the app for mobile recharges/bills. They can surf the Internet, watch/download videos, read the news, shop online, or use Google Search on the app to receive reward points.