Condom manufacturers are shifting focus towards personalized, 'luxury' condoms
Condom manufacturers are shifting focus towards personalized, 'luxury' condoms
Written by
Siddhant Pandey
Sep 18, 2019, 07:30 pm
3 min read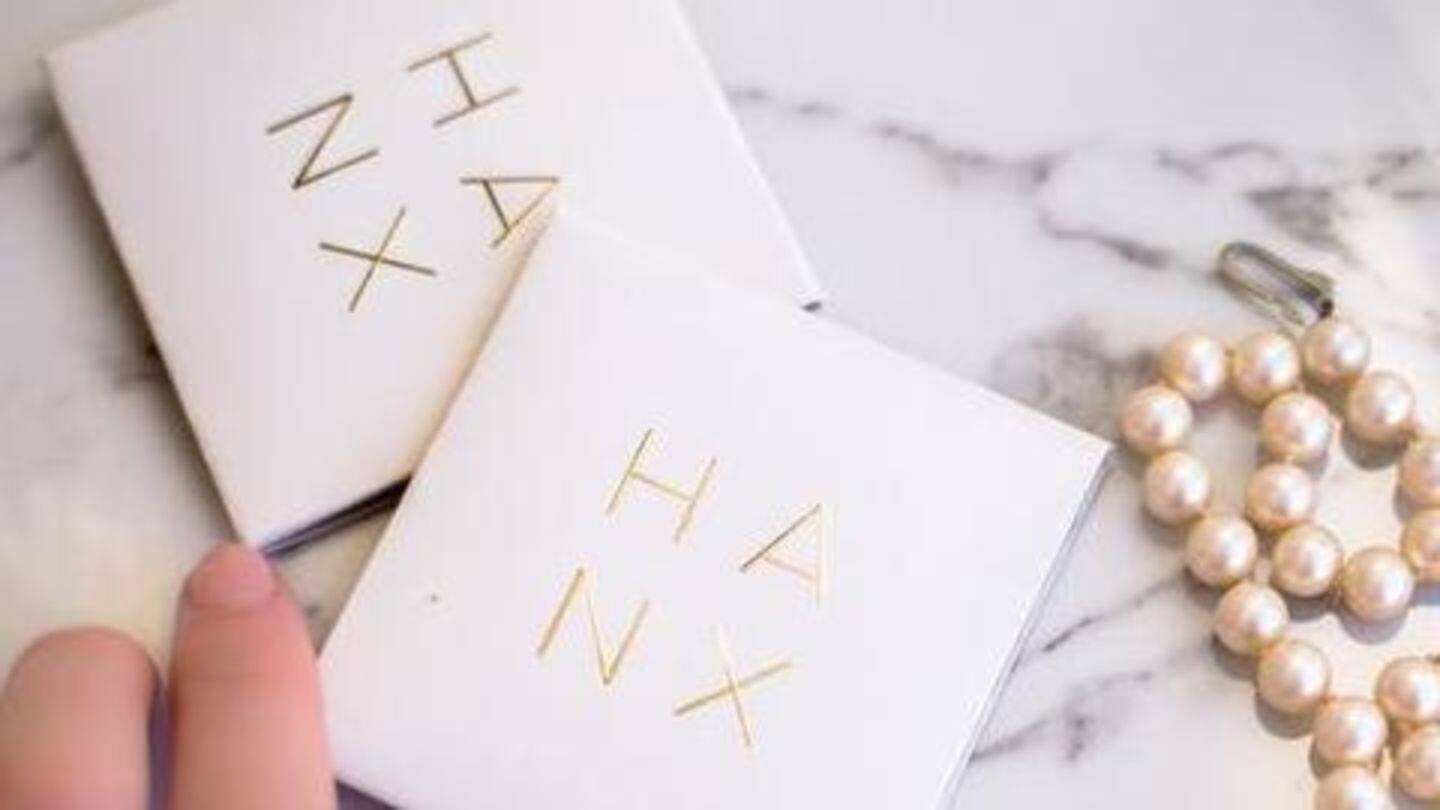 Since the invention of latex revolutionized condoms back in the 1920s, there has not been any significant innovation to the product. Any changes whatsoever have mainly focused on shape, making condoms thinner (while also avoiding breakage), flavor, lubrication, spermicides, etc. However, condom manufacturers are now shifting attention to more personalized, ethical, luxurious condoms that also focus on pleasure and not just contraception.
Hanx: Vegan condoms made by women, for women
For instance, let's look at the British condom brand, Hanx. Founded by two women, Sarah Welsh and Farah Kabir, Hanx offers 100% natural, vegan-friendly condoms that cater to women's bodies. Kabir told Forbes that many regular condoms often irritate female genitals, but women aren't encouraged to research on condoms. Hanx condoms are ultra-thin, transparent, lubricated, clean-scented and endorsed by medical professionals.
We are putting women's needs first: Kabir
Hanx condoms are sold in discreet "Instagram-worthy" chic packaging, priced at $16 (Rs. 1,140) for a pack of 10. "We are putting women's needs first, and right now we don't see any brands that offer that in the European market," Kabir told Forbes.
Naked: The 'world's only luxury condom'
Another condom brand Naked spent the past two decades testing its now patented 'Pleasure Fit Technology' to bring to you "the world's only luxury condom." Naked's ultra-thin soft latex condoms with the Pleasure Fit Technology "simulate the 'feel' of sex without a condom." Like Hanx, Naked also sells its product in discreet, neat packaging for a steeper $12.90 for a pack of six.
Hex: Condoms with hexagonal structure to improve durability
Separately, Lelo's Hex condoms pride itself for bringing the "first major condom innovation in 70 years." It has a hexagonal design to balance thinness and strength. However, these were marketed with an ill-fated "puncture test" wherein Hex condoms were pricked with a needle but they wouldn't still lose its structure. This backfired as an unnoticed hole in your condom isn't exactly sensible.
#4: Unique's Pull condoms: Latex-free, made of a polyethylene resin
At $7.99 for a pack of 3, Unique's Pull condom comes with a distinctive pull feature, allowing users to place the condom on in one swift motion using "pull strips." They're also latex-free and made of polyethylene resin, promising a 3X stronger and thinner material.
One condoms offer users customized condoms to ensure 'perfect fit'
To help its users "ditch uncomfortable condoms," One condoms launched MyONE Perfect Fit in 2017, offering personalized condoms in 10 lengths, 9 widths, and 3 features. The online platform allows users to submit their measurements and get a custom recommendation (much like you trying out clothes at a store), following which they can try out a free test sample before ordering the right one.