India Inc. welcomes Sitharaman's tax announcement, Modi calls it historic
India Inc. welcomes Sitharaman's tax announcement, Modi calls it historic
Sep 20, 2019, 03:46 pm
3 min read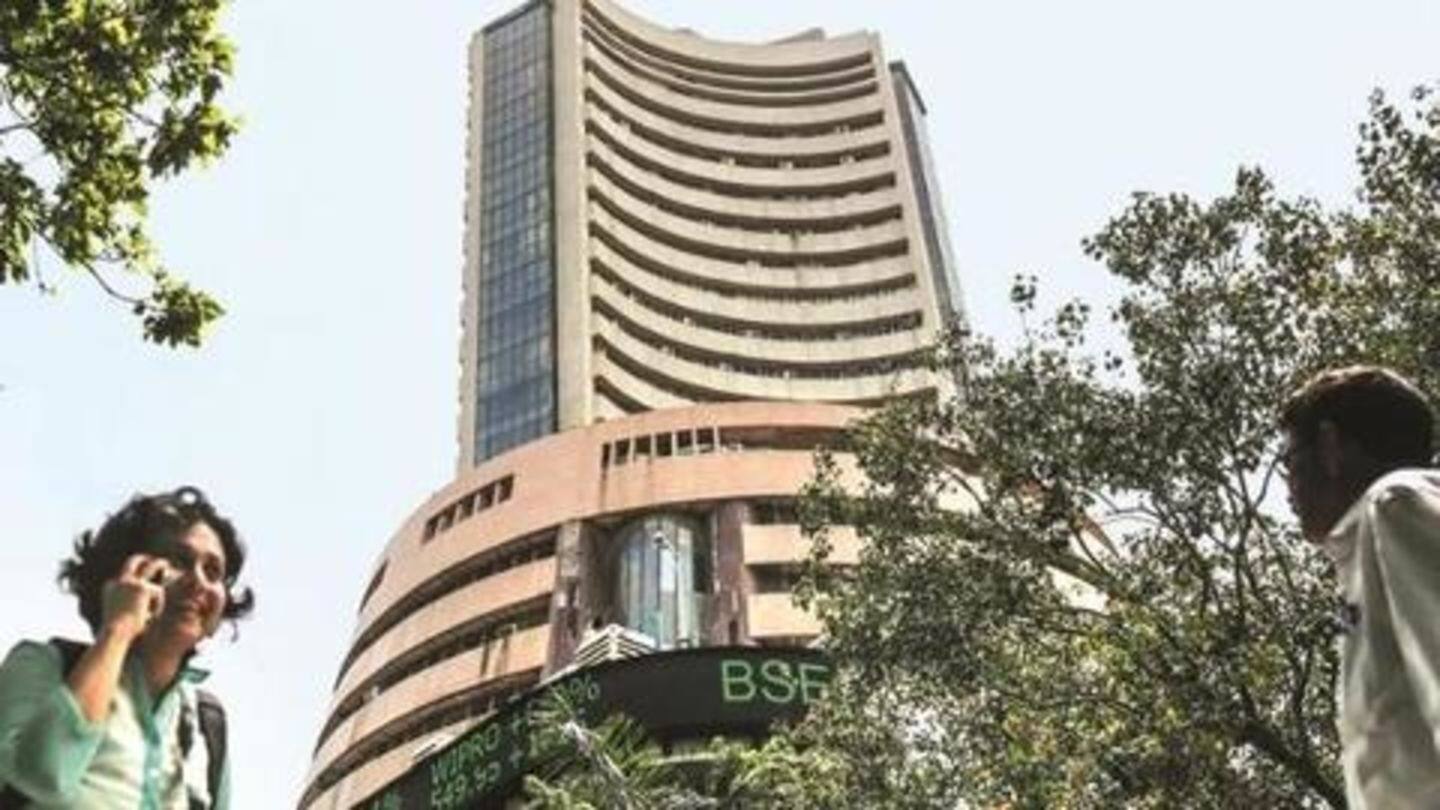 The effect of Finance Minister Nirmala Sitharaman's massive announcement was seen instantly as markets rejoiced on Friday. Earlier today, Sitharaman said that the government has decided to slash the corporate tax rate for domestic companies to 22% and new manufacturing organizations will be mandated to pay income tax at a rate of 15%. Quite naturally, the move was warmly welcomed by India Inc.
Reduction in tax rates will spur growth, improve economy
In a decision which might help drowning economy, Sitharaman said domestic companies will no longer have to pay tax at 30% rate. This will be effective from the current fiscal year, which started from April 1. Further, she added that amendments in the Income Tax Act, 1961, will be brought to facilitate this decision. This is being touted as biggest announcement of Modi 2.0.
In one stroke, Sitharaman made Shaw her fan from critic
Biocon's chairman Kiran Mazumdar Shaw was one of the first ones to speak up on the announcement. "This is a great move which will firmly revive growth and investment. My hats off to FM Nirmala Sitharaman for this bold but most needed move," she tweeted. Just yesterday, Shaw's critical tweets for Sitharaman drew a sharp retort with the latter saying she is "working" on the economy.
Diwali has come early, said Mahindra & Mahindra's MD
Similarly, Kotak Mahindra Bank MD Uday Kotak called the move "bold". "Reducing corporate tax rate to 25% is big bang reform. Allows Indian companies to compete with lower tax jurisdictions like the U.S. It signals that our government is committed to economic growth and supports legitimate tax abiding companies," he tweeted. Mahindra & Mahindra's Pawan K Goenka said Diwali has "come early".
This will awaken animal spirits in the economy: CII President
Further, CII President Vikram Kirloskar said, "The Finance Minister's mega-corporate tax stimulus is a major move to boost investors sentiments, encourage manufacturing and awaken animal spirits in the economy." He added there couldn't have been a better time for this announcement.
This move will create more jobs, tweeted PM Modi
On the massive move, Prime Minister Narendra Modi said his government is committed to making India a $5 trillion economy. "It will give a great stimulus to Make In India, attract private investment from across the globe, improve the competitiveness of our private sector, create more jobs and result in a win-win for 130 crore Indians," he wrote a short while ago.
"Want to make India a better place for doing business"
The announcements in the last few weeks clearly demonstrate that our government is leaving no stone unturned to make India a better place to do business, improve opportunities for all sections of society and increase prosperity to make India a $5 Trillion economy.

— Narendra Modi (@narendramodi) September 20, 2019
Thanks to Sitharaman, investors' wealth spiked in gigantic manner
More than words, what happened in markets hinted that the government is finally serious about the economy. Soon after Sitharaman's announcement, investors wealth rose by Rs. 2.11 lakh crore in morning trade on Friday. Sensex spiked by 1,300 points and was recorded at 37,421.70
However, Rahul Gandhi remained unimpressed, linked it with 'Howdy Modi'
While India Inc. and others, including RBI Governor Shaktikanta Das said this decision will "augur extremely well and will be highly positive for our economy", Congress' former President Rahul Gandhi slammed it. "Amazing what PM is ready to do for a stock market bump during his #HowdyIndianEconomy jamboree (sic)," he tweeted and added the Houston event is the world's "most expensive" event ever.
No event can hide the reality of economic mess: RaGa
Amazing what PM is ready to do for a stock market bump during his #HowdyIndianEconomy jamboree.

At + 1.4 Lakh Crore Rs. the Houston event is the world's most expensive event, ever!

But, no event can hide the reality of the economic mess "HowdyModi" has driven India into.

— Rahul Gandhi (@RahulGandhi) September 20, 2019