JioFiber offers 100Mbps broadband-service, with a whopping 1.1TB free data
JioFiber offers 100Mbps broadband-service, with a whopping 1.1TB free data
May 06, 2018, 02:20 pm
2 min read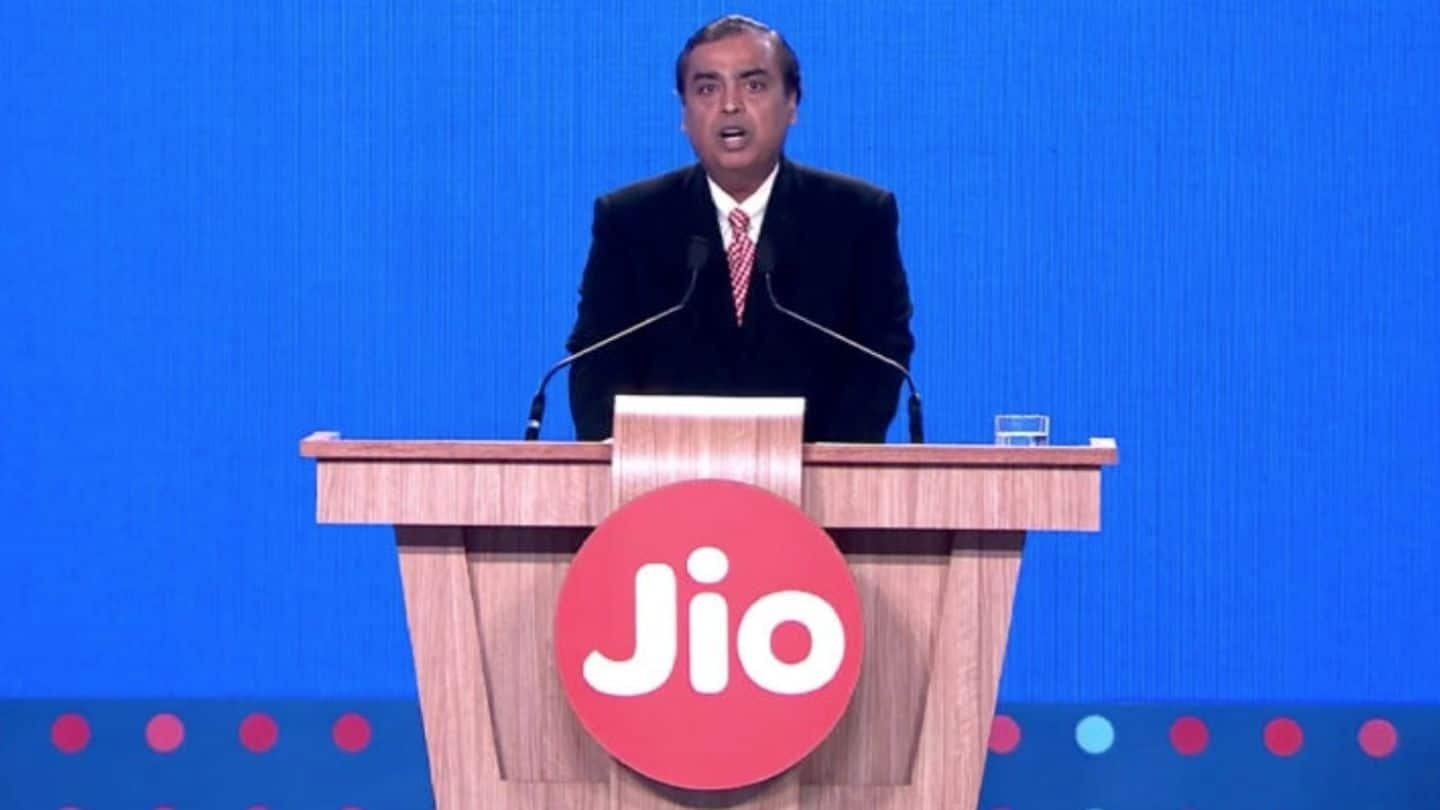 After capturing the Indian telecom sector with its competitive data plans, Reliance Jio looks to disrupt the broadband space in the country. Mukesh Ambani-led company has started offering high-speed fiber-to-the-home (FTTH) broadband connections with 1.1TB of free data at 100Mbps, in select Indian cities. The telco is expected to roll out its JioFiber commercial services in the second half of 2018. Here's more.
Jio will soon launch its high-speed broadband service in India
"This year, our network will cover 99% of India, so we are ready to launch JioFiber soon. We have the largest optic fiber network in the country," said Anshuman Thakur, head of strategy and planning, Reliance Jio.
Up to 1.1TB of free data, effectively free plan
The initial plan "includes 100GB of free data at 100Mbps speed; once the data limited is exhausted, the customers can do top-up of 40GB of free data 25 times in a month, effectively meaning 1,100GB of free data a month," reported The Hindu The plan is effectively free, the customers can get JioFiber connection by paying an interest-free "refundable" security deposit of Rs. 4,500.
With dual-band frequency, JioFiber will allow users connect multiple devices
JioFiber, with its dual-band (2.4GHz and 5GHz) wireless networking called JioFiber Home Gateway, will allow users to connect multiple devices. Moreover, customers can also opt for Jio "extend" if they want to extend Wi-Fi coverage in their house without the need for extra cabling.
Reliance also looks to tap into internet TV services
With JioFiber, the telco is also looking to venture into internet television. Jio's router, which can also double up as a set-top box, will help the carrier when it launches its internet protocol television services. The carrier is planning to launch JioFiber service for both households and enterprise customers. In the residential segment, it is targeting 100 million television households across 30 Indian cities.
Jio has more than 3 lakh kilometers of fiber network
Reliance Jio has more than 3 lakh kilometers of optic fiber network across India. The telco is currently offering its JioFiber services in Mumbai, New Delhi, Chennai, Ahmedabad, Vadodara, and Jamnagar, among other Indian cities.