Rupee hits fresh record-low of 70.82; drops 23p against USD
Rupee hits fresh record-low of 70.82; drops 23p against USD
Aug 30, 2018, 12:06 pm
1 min read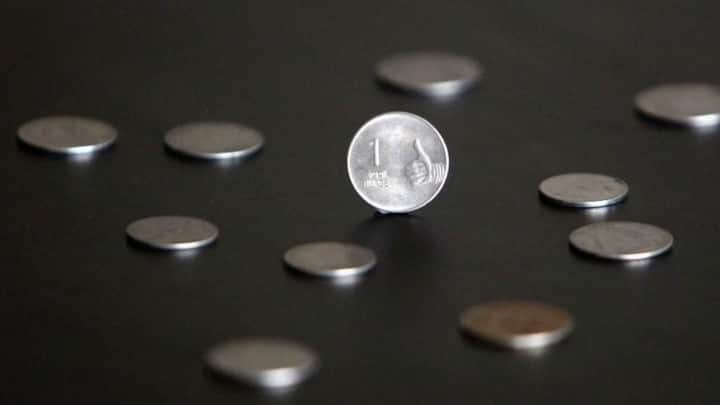 Continuing its free-fall, the Rupee today weakened by another 23p against the US Dollar to trade at a lifetime-low of 70.82 on strong month-end demand for the USD amid sustained foreign fund outflows. At the Interbank Foreign Exchange (Forex) market, the Rupee opened a tad higher at 70.57 a USD from its previous close of 70.59 but slipped to hit 70.82, down by 23p.
Forex dealers explain reasons behind the continuous rupee fall
Forex dealers said besides strong month-end demand for the USD, buying by importers, mainly oil refiners in view of surging crude oil prices and capital outflows, weighed on the domestic currency. The USD strength against its rival currencies overseas too put pressure on the Rupee, they said. The Rupee had recorded a steep fall of 49p, hitting 70.59 a USD in the previous session.
While Rupee continues falling, BSE Sensex recovers by 96.13 points
The Rupee has fallen by over 10% this year so far, making it the worst-performing currency in Asia. Meanwhile, the BSE Sensex recovered by 96.13 points, or 0.24%, to 38,819.06 in early trade.