Sensex falls 700 points; Nifty drops below 17,200 mark
Sensex falls 700 points; Nifty drops below 17,200 mark
Apr 22, 2022, 03:59 pm
2 min read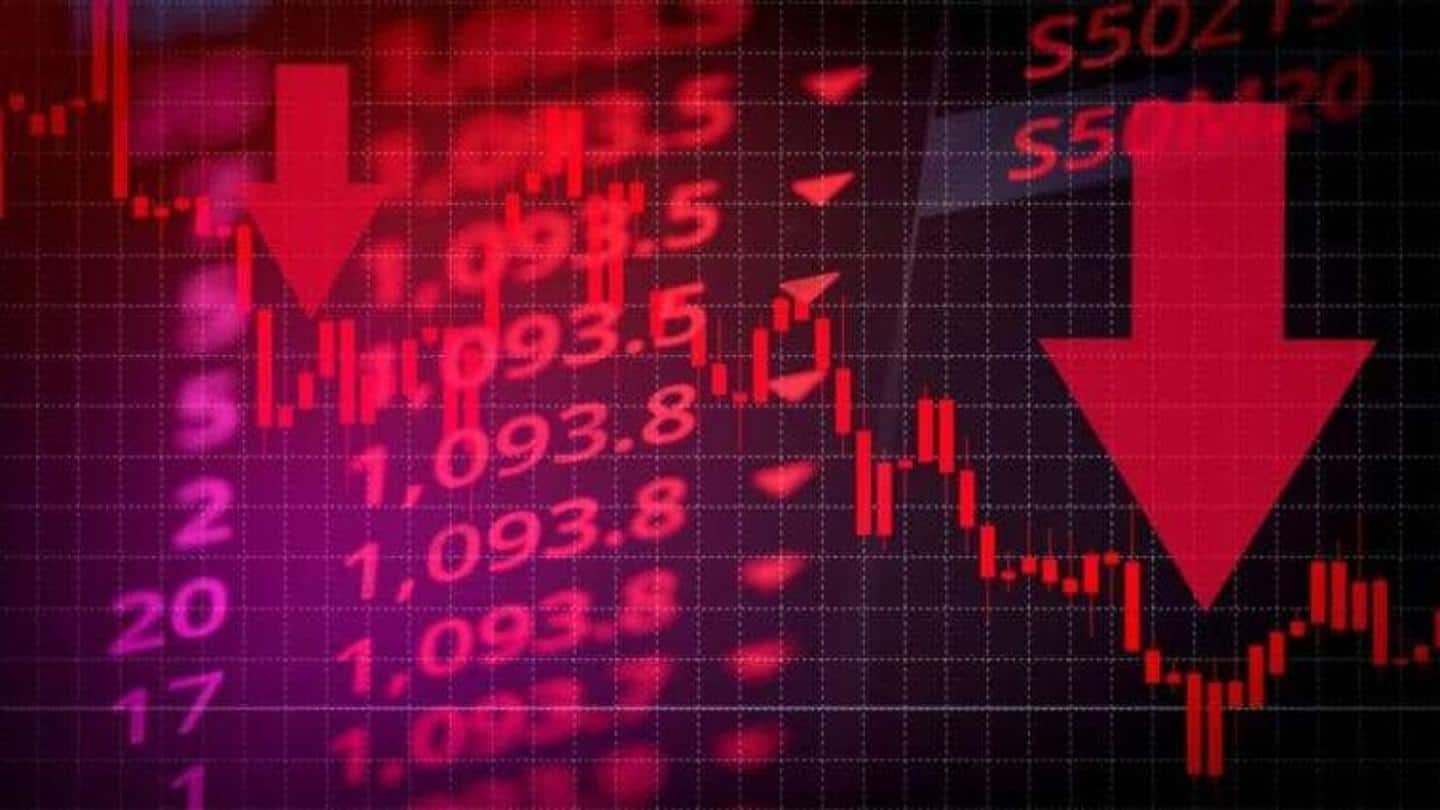 On Friday, the benchmark Sensex and Nifty indices witnessed a fall. The Sensex plunged 1.25% to 57,197.15 points, while the Nifty fell 1.28% to 17,171.95 points. The midcap stocks showed bearish signals with the Nifty Midcap 50 dropping 1.05% to 8,299.75 points. Here are more details on the markets' performance on Friday.
Who were the biggest gainers and losers on Friday?
The top stock gainers were Adani Ports, M&M, and Bharti Airtel, which climbed 2.63%, 0.98%, and 0.37%, respectively. NIFTY BANK, NIFTY PSU BANK, and NIFTY METAL emerged as the most losing sectors, dropping 2.14%, 2.14%, and 2.01%, respectively. Among the biggest stock losers were Hindalco, SBI, and HUL, which plunged 4.73%, 3.25%, and 3.01%, respectively.
Take a look at the global markets
Coming to the Asian markets, the Hang Seng Index and the Nikkei declined by 0.21% and 1.63% to 20,638.52 points and 27,105.26 points, respectively. However, the Shanghai Composite Index rose 0.23% to 3,086.92 points. NASDAQ witnessed a fall, dropping 278.42 points to 13,174.65 points.
INR slips 0.44% against the US Dollar
On Friday, the Indian rupee (INR) declined 0.44% against the US Dollar to end at Rs. 76.48 in the forex trade. Meanwhile, the gold futures prices were trading flat at Rs. 52,487. The silver prices fell by 0.93%, to Rs. 66,499. Meanwhile, the crude oil future prices declined by $0.43, or 0.42% to $102.41 per barrel.
Fuel prices in Delhi and Mumbai remain the same
The fuel prices in Delhi remain the same on Friday with the diesel priced at Rs. 96.71/liter and petrol at Rs. 105.45/liter. Fuel prices in Mumbai also remain unchanged with diesel and petrol costing Rs. 104.75/liter and Rs. 120.5/liter, respectively.