Mumbai firm set to bring down Supertech's Noida twin towers
Mumbai firm set to bring down Supertech's Noida twin towers
Jan 17, 2022, 06:59 pm
2 min read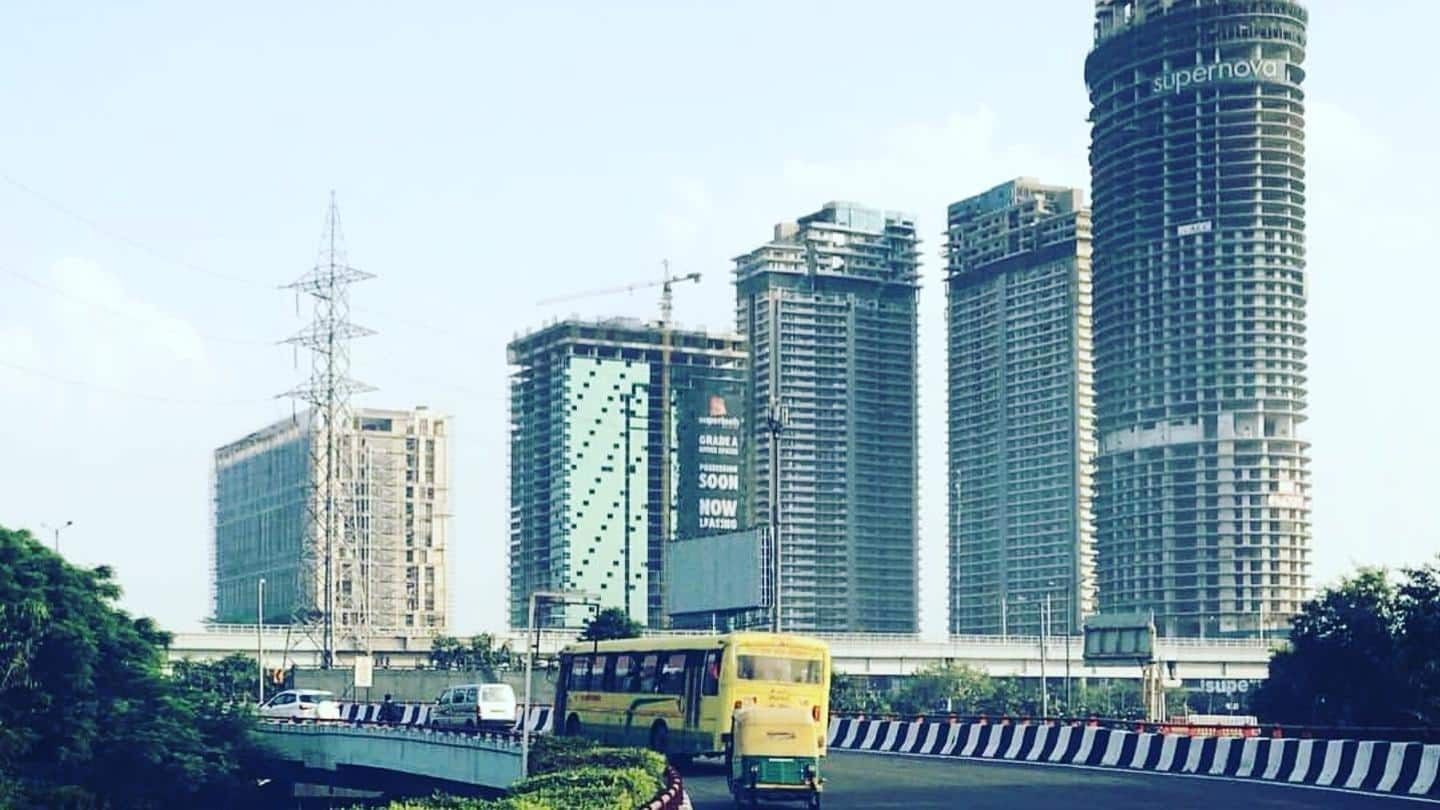 Mumbai-based company Edifice Engineering is expected to carry out the demolition of the twin residential towers at Supertech's Emerald Court Society in Noida, Uttar Pradesh. The company had, over the weekend, received a letter of intent from Supertech in this regard. Edifice has since got its demolition proposal approved by the Noida Authority and is awaiting a work order from Supertech.
Why does this story matter?
The developments come after the Supreme Court pulled up Supertech for failing to comply with its orders related to demolition, issued last year.
On August 31, 2021, the top court had ruled the construction was illegal and the buildings should be razed within three months from that date.
Many investors allege they are yet to receive refunds from the company, despite the SC order.
Supertech directed to issue work order
The Noida Authority examined Edifice's action plan with help from the Central Building Research Institute (CBRI) in Roorkee. "Supertech Limited has been asked to issue a work order to them at the earliest," the authority's chief executive officer Ritu Maheshwari said, according to The Times of India. Meanwhile, Edifice has also sought environment and electricity-related clearances from various government agencies.
Edifice to take 6 months for demolition
"We have started out homework and will mobilize manpower and heavy machinery to the site once we get the formal work order and advance payment," said Uttkarsh Mehta, partner at Edifice. Reportedly, the final order is on hold due to financial discussions between the two companies. The demolition exercise will take a total of six months, according to Edifice's proposal.
What did the Supreme Court say?
Last week, the Supreme Court had warned Supertech against non-compliance. A bench of Justices DY Chandrachud and AS Bopanna said the money must be paid to the investors by January 17. "We will not tolerate this. We want the money to be paid by Monday. Don't do deductions which are not authorized by the orders of the court," the bench said.
What does it mean for investors?
Those who had bought properties at the Supertech project are eligible to receive full refund along with 12% interest, computed from the date of booking. Reportedly, more than 250 homebuyers are yet to get their dues. The Supreme Court, in its order last week, had said it would send the company's officials to jail over non-compliance, if it misses the said deadline.