Zomato barges into fin-tech, launches credit cards with RBL Bank
Zomato barges into fin-tech, launches credit cards with RBL Bank
Written by
Shubham Sharma
Mar 03, 2020, 12:00 am
3 min read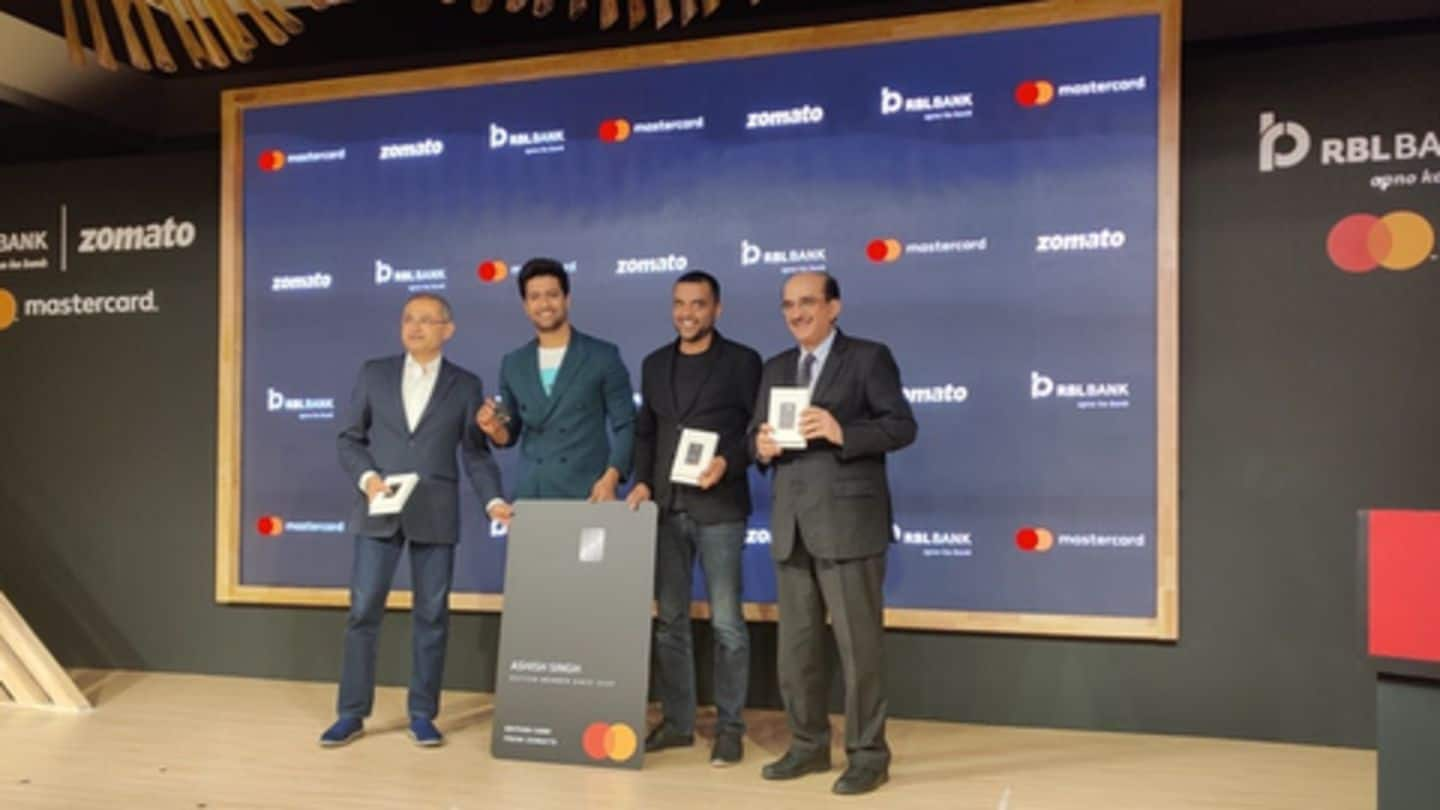 Following the footsteps of OLA and Amazon, food-tech giant Zomato has barged into the fin-tech space by launching two 'Edition' credit cards in partnership with RBL Bank. The move from the company comes as part of a broader effort to tap the potential of the expanding food-delivery market and get more customers to order from Zomato. Here's all you need to know about it.
Co-branded credit cards powered by Mastercard
The co-branded cards - Edition and Edition Classic - will be powered by Mastercard and centered mainly around food experiences and entertainment. Basically, on using either of the two cards, you will get a host of rewards, including Zomato credits on online/offline use, complimentary global membership of Zomato Gold, and lounge access at all major airports across the country.
What's the difference between Edition and Edition Classic?
While both cards offer lounge access, the global Gold offering is only kept for users of the Edition variant. The Edition card will also get you more Zomato credits: 10% each time you transact on the Zomato app or at restaurants, 2% on online payments, and 1% on offline payments. Edition Classic will offer just 5% on Zomato/restaurant transactions and 1.5% on online payments.
1 Edition Cash point equals Re 1
Zomato has clarified that 1 Edition Cash point will equal to Re 1 in the real world. This means the cashback accumulated from your card transactions would amount to real money and could then be redeemed for further food orders.
Additional benefits also included with two cards
Among other things, the holders of the two new cards also get benefits like one plus one on movies. Some benefits will be applicable outside India too. "We are excited to bring a unique co-branded credit card, which rewards cardholders with every transaction - be it on the Zomato app or at a restaurant," Pradyot Ghate, VP at Zomato, said in a statement.
Cards for those who are exploring food worldwide, Ghate added
"We have always strived to build unique food experiences, and the Edition Cards have been specially made for those who are always exploring food across the globe," Ghate added. "If you love food as much as we do, this is the card for you."
Cards will scale up RBL's credit business, Zomato customers
The cards will eventually help Zomato and RBL Bank scale up their businesses. Currently, RBL Bank has over 2.5 million credit cardholders and, with the new cards, it would further expect to strengthen the credit business. Meanwhile, Zomato will look forward to tapping the reward system of the cards to get more customers on board and increase its order volumes.