#CareerBytes: What is GRE? Here's all you need to know
#CareerBytes: What is GRE? Here's all you need to know
Written by
Ramya Patelkhana
Aug 03, 2019, 07:17 pm
3 min read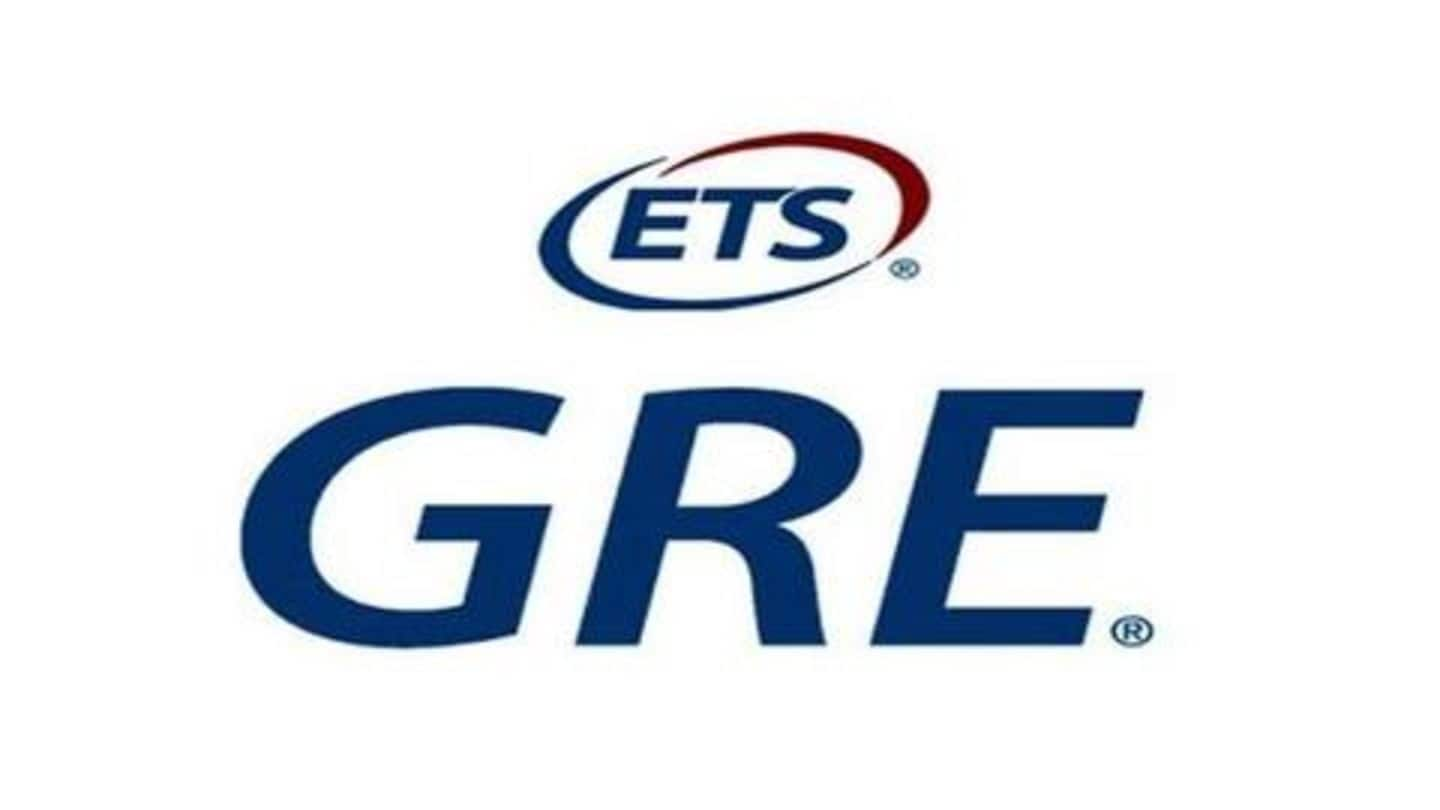 The Graduate Record Examination (GRE) is a standardized test important for candidates planning on studying at graduate schools abroad. It is the most commonly required admission test for admission of candidates to master's and doctoral programs offered by most graduate schools or business graduate schools in a number of countries, especially the United States. Here's all you need to know about the GRE.
GRE is administered by Educational Testing Service
The GRE test is administered by the Educational Testing Service (ETS), which is a private non-profit assessment organization. GRE was started by the Carnegie Foundation for the Advancement of Teaching in 1936. The purpose of the GRE test is to measure a candidate's skills that are important for succeeding at the graduate level, including verbal reasoning, quantitative reasoning, critical thinking, and analytical writing.
There are two types of GRE tests
GRE tests are of two types: GRE General Test and GRE Subject Test. GRE General Test is for candidates seeking admission in MS courses in different fields in the US and many other countries. GRE Subject Test is required for taking admission in specialized courses.
Examination fee, test centers, mode of exam
The examination fee for taking GRE is $205 (Rs. 14,000 approximately). ETS may reduce the fee for candidates under certain conditions. Applicants from across over 160 countries take GRE at 1,000 exam centers. GRE General is a computer-based test (CBT). However, paper-based GRE General test is offered globally in areas where CBT isn't available. GRE Subject Test is available only in paper-delivered format.
Different sections included in GRE General Tests
The computer-based GRE General Test comprises six sections: one analytical writing section comprising issue and argument tasks, two verbal reasoning sections, two quantitative reasoning sections, and either an experimental or research section. The paper-delivered GRE General Test also consists of six sections. However, there is no experimental/research section in this; instead, there are two analytical writing sections, one each for issue and argument task.
There are six GRE Subject Tests
The GRE Subject Test determines the applicant's ability in a particular subject. It is conducted for six specific areas: Mathematics, Literature (English), Physics and Psychology, Biology, Chemistry, and Biochemistry (Cell and Molecular Biology).
Why should you take the GRE test?
Candidates interested in studying abroad should take GRE as it is the most commonly accepted test by foreign universities. Generally, those looking to pursue master's programs like MS, MBA, PhD or students who want to secure merit-based scholarships for grad schools abroad take the GRE General Test. Apart from thousands of regular grad schools, various business and law schools globally consider GRE for admission.