This four-legged 'Babu' of Delhi Police is an all-India gold-medalist!
This four-legged 'Babu' of Delhi Police is an all-India gold-medalist!
Written by
Pallabi C Samal
Jul 19, 2018, 05:20 pm
2 min read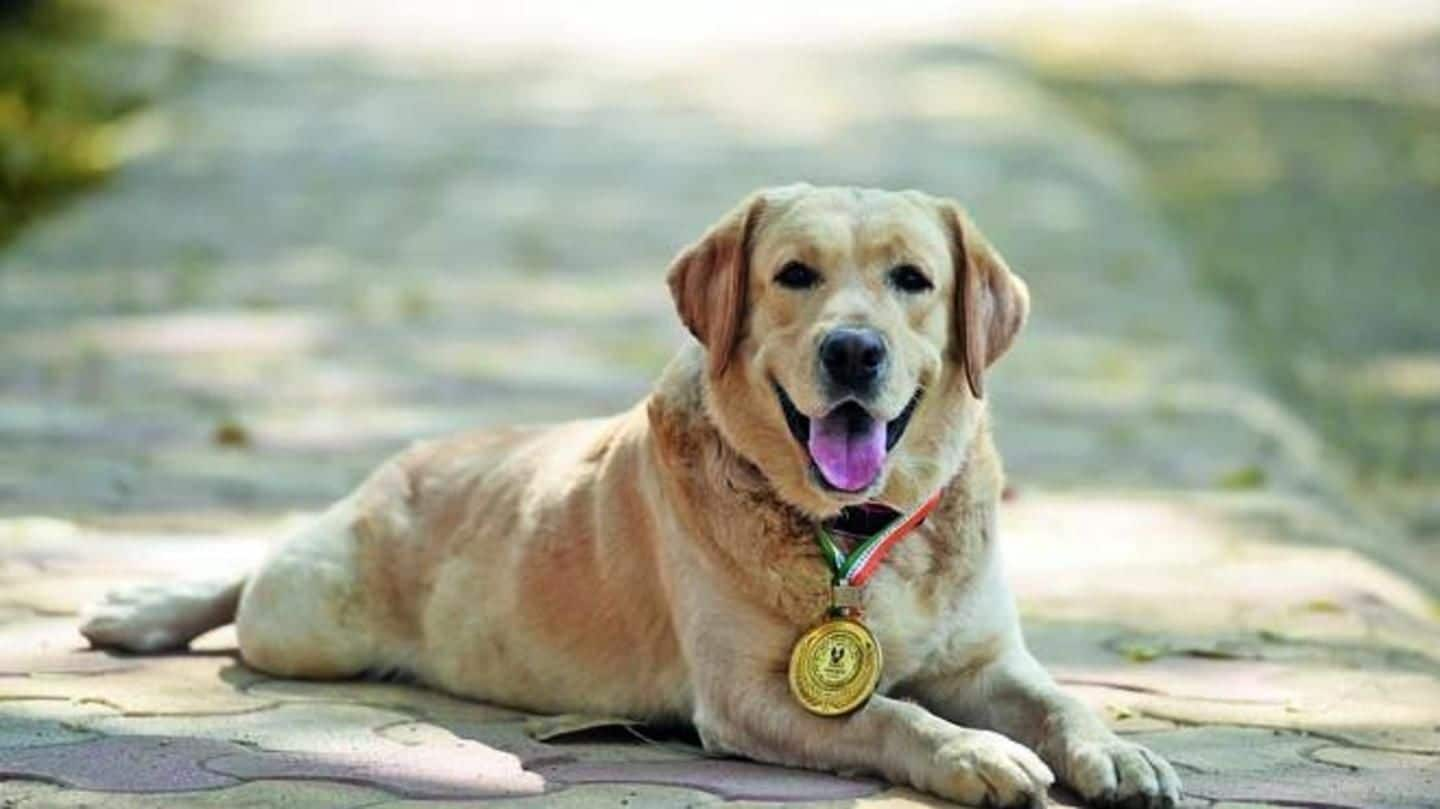 Delhi Police's Model Town office is receiving a lot of attention recently, courtesy Babu. After all, he won the coveted gold medal at the 61st All India Police Duty Meet in Chennai in February. His expert ability to sniff through and differentiate between scents coupled with his do-it-like-a-pro attitude and endless energy was enough for the four-year-old Labrador to ace the 'tracking test'.
35 teams in participation, but Babu didn't care
It was no mean feat for him, as he was competing against 35 other teams, some having high-rankers and winners. But nothing could scare him. The moment the linesman uttered 'go', Babu charged like no one was watching him, said his handler Pawan Kumar. Interestingly, this was the first time he was participating, which explains why Babu is already a mini celebrity.
Babu trained for a full year for the competition
From being a pup till here, it was a tough journey for both Pawan and Babu. "For one year, he was completely engrossed in his training. We have practiced all the steps involved in the competition activities, like sniffing and refusal of food, a thousand times," shared Pawan. While preparing, Babu also underwent an obedience test and had to cross 3ft high hurdles.
"He's kind of a show-off, and likes attention"
At the competition, another factor that added to Babu's performance was that people were watching him in action. "He's kind of a show-off, and likes attention. When he knows that all eyes are on him, he gives his best," laughingly says Pawan. At the shelter, he plays with balls and takes laps around the playground, just like other dogs, but at work, he's focused.
The focus this year was on the gold medal
Rajan Bhagat, DCP Crime (CRO) said, "The training was focused on winning gold this year" as the force's Dog Squad has already won silver and bronze in 2006 and 2011, respectively. "Babu and his handler have performed really well in other activities too in past one year," Bhagat added. Both of them were also felicitated by Delhi Police Commissioner Amulya Patnaik in March.