JNUSU election: Students begin to vote for four crucial posts
JNUSU election: Students begin to vote for four crucial posts
Sep 14, 2018, 03:17 pm
1 min read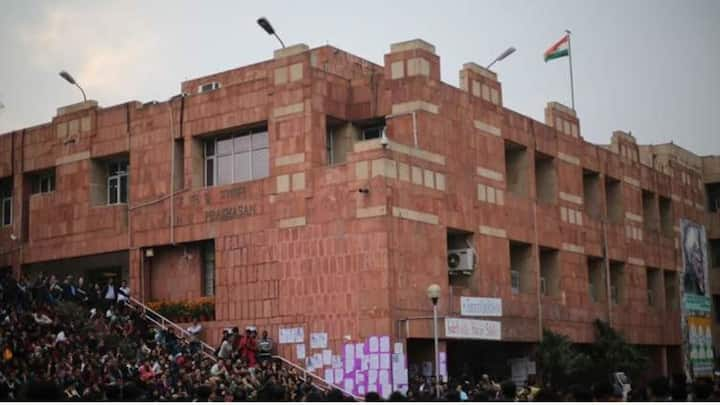 Polling for the keenly contested Jawaharlal Nehru University Students' Union (JNUSU) election is underway with students queuing up to cast their votes for the four crucial posts of President, Vice-President, Secretary, and Joint Secretary. The first phase of polling began at 9:30am and continued till 1:30pm. In the second phase, the voting will resume at 2:30pm and go on till 5:30pm. Here's more.
All arrangements have been made by the election authorities for the JNUSU polls being closely watched in the aftermath of various controversies that rocked the universities across India in the recent past. Notably, the Left-backed All India Students' Association (AISA), Students' Federation of India (SFI), Democratic Students' Federation (DSF), and All India Students' Federation (AISF) have formed the United-Left alliance.
Candidates had participated in a presidential debate
Besides routine campaigning, the candidates in the JNUSU polls also participated in the presidential debate on Wednesday night and answered the questions that followed. The sought-after event, on the lines of the US presidential debate, is expected to be a deciding factor in the polls.