Before 'roka' with Abhishek, Aishwarya didn't know about the ceremony
Before 'roka' with Abhishek, Aishwarya didn't know about the ceremony
Jan 06, 2019, 01:58 pm
3 min read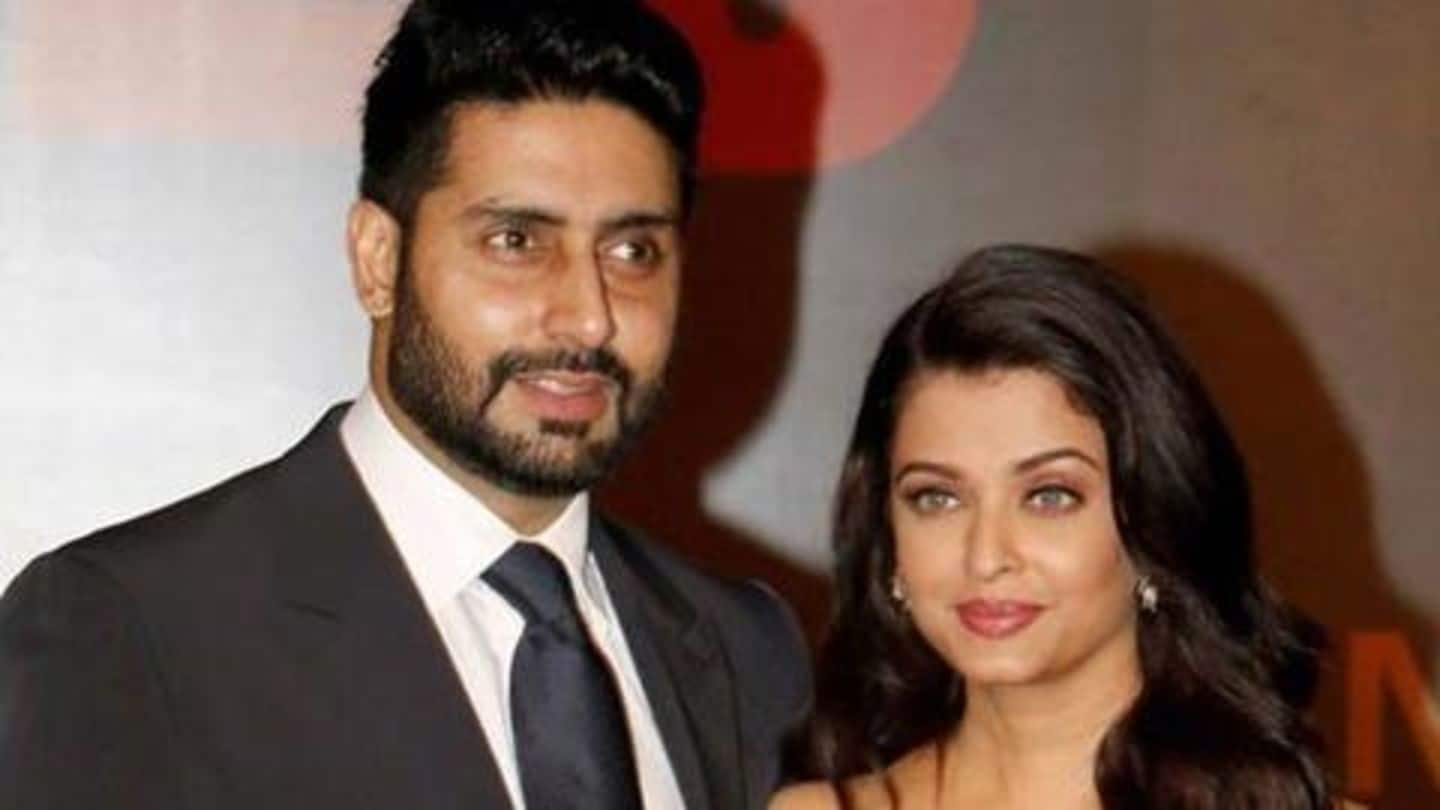 Think about the perfect couples in Bollywood, and the names of Abhishek Bachchan and Aishwarya Rai certainly come to mind. The sizzling couple has been married for 12 years and oozes serious relationship goals. Their married life is as perfect as one can think of. Although they are quite reserved about their personal lives, Aishwarya, recently, spoke about her engagement. Here's what she said.
Abhishek proposed her during 'Guru' shooting
Abhishek and Aishwarya's love story has always interested people. It was reported that the couple developed a good bond while shooting for Kajra re in Bunty Aur Babli. However, it was during the shooting of their 2007 release Guru that love found its way. And during Guru's premiere in Toronto, AB popped the question. Aishwarya said yes, happily.
Aishwarya was clueless about 'roka' ceremony
The proposal and the ensuing excitement was an amazing experience for Aishwarya. Recalling the golden moments, Aishwarya told Filmfare how her roka was a sudden and surprising event for her. "We are South Indians, so I didn't even know there's something called a 'roka ceremony. And suddenly there is this call from their house to ours; 'we are coming'," the Jazbaa actress revealed.
Aishwarya's father's absence made it nerve-wracking
It was a nerve-wracking moment for Aishwarya and what made it worse was her father's absence during the roka. "I'm like, 'Oh my God!' So, this roka is happening with a call to my father, who is out of town. They've all arrived home, they are emotional and all. I'm like, 'Mom, okay... is this...is this an engagement? Like, what just happened?'" she added.
Bachchans celebrated the engagement with a grand party
Soon after the roka ceremony, the Bachchans celebrated Abhishek and Aishwarya's engagement. It was another surprise for Aishwarya who got to know about the celebration after reaching Jalsa. "The whole town has arrived, visited us that night. There is this full-on party going on in Jalsa. So it was quite a whirlwind," Aishwarya said as she recalled her engagement party.
Aishwarya recalls her surreal moment on 'Jodha Akbar' sets
Notably, Abhishek and Aishwarya got engaged while the actress was shooting for Jodha Akbar opposite Hrithik Roshan. Just like any other bride, Aishwarya too had her moments of anxiety. Recalling one such moment from the sets, Aishwarya said, "We're doing Khwaja Mere Khwaja, sitting as a bride, and I am like, oh my god this is surreal, all happening on-screen, off-screen, this is bizarre".