BTS concert will be live-streamed in 25 Indian cities today
BTS concert will be live-streamed in 25 Indian cities today
Written by
Shreya Mukherjee
Mar 12, 2022, 12:11 pm
2 min read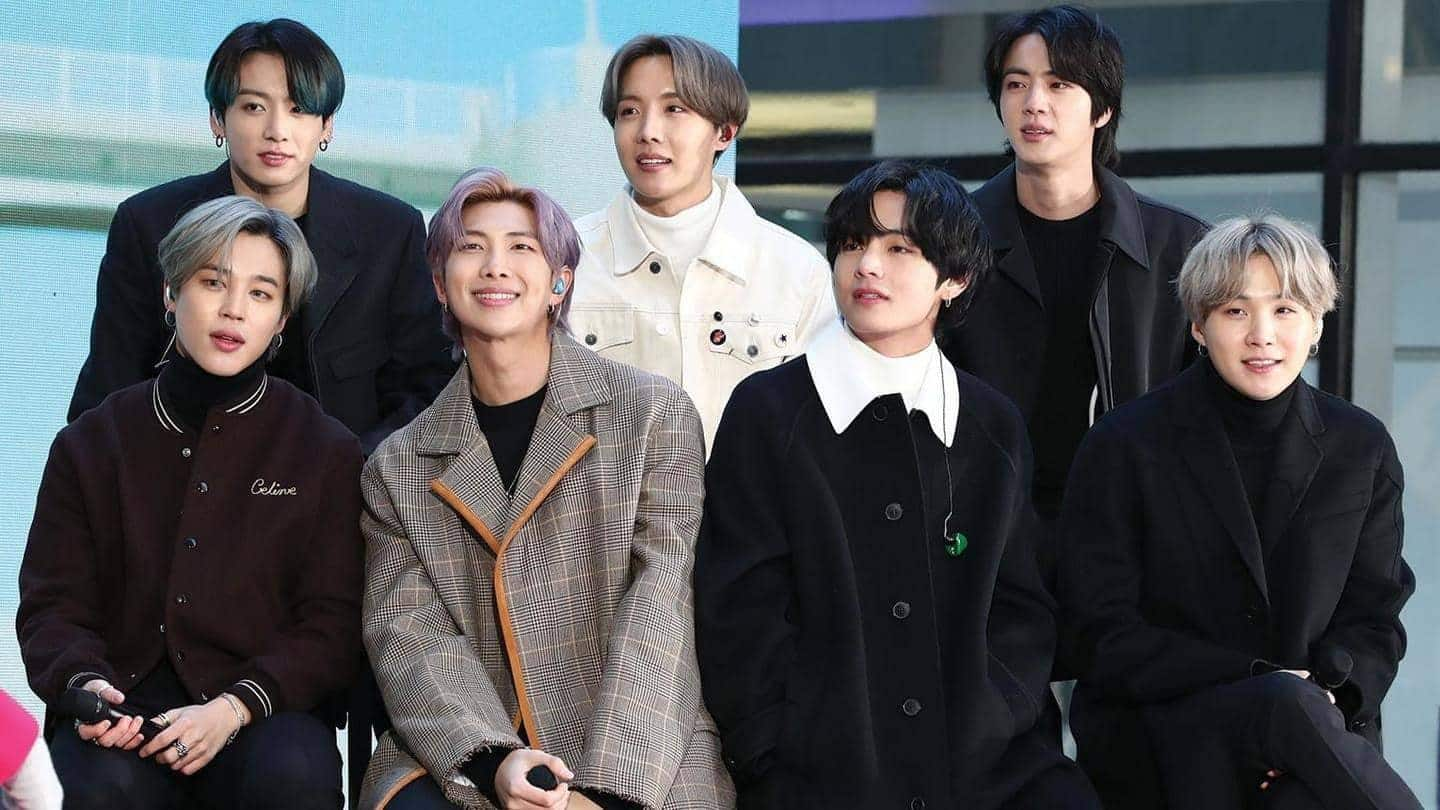 South Korean septet BTS is one of the biggest musical acts in the world right now and the group has its fair share of Indian fans, too. And, some lucky desi ARMYs now have a chance to witness the band perform on the big screen. This is because BTS's concert in Seoul will be live-streamed across PVR Cinemas in 25 Indian cities on Saturday.
Live streaming starts at 2:00pm, recorded screening at 6:00pm
Fans in 25 cities can catch the live stream of BTS: Permission to Dance on Stage - Seoul at 2:00/2:30pm (depending on the city) at PVR Cinemas on Saturday. Moreover, recorded screenings will be replayed at 6:00pm. PVR Pictures, the distribution arm of PVR Cinemas, will be hosting the live screening in association with BTS's agency HYBE and cinema event organizing firm, Trafalgar Releasing.
Ticket bookings are still open!
46 PVR properties across India will be live-streaming concert
As per reports, as many as 46 properties of PVR Cinemas will be live-streaming the BTS concert, which will be around three hours and 15 minutes long. The bookings for these shows are open on various ticket booking platforms, including BookMyShow, according to which most of the shows in various cities are already sold out.
Know about 'BTS: Permission to Dance on Stage'
To note, BTS: Permission to Dance on Stage is the title of the latest world tour series of the septet. It began on Thursday (March 10) and marked the Butter singers' return to live performing in Seoul after the COVID-19 pandemic halted all live performances and concerts. Like PVR Cinemas in India, different organizations would be live screening the concert in 60 countries/regions.
Check out the images from the concert
'Desi' fans finally can enjoy BTS in concert-like setup
Speaking about the venture, Kamal Gianchandani, CEO of PVR Pictures Limited, said, "We are extremely elated to be able to bring the magic of BTS for movie buffs on the big screen." While desi fans have long resented India not being selected as a world tour location, they would now get to watch BTS in a concert-like setup right in their home country!