Say what! Ranveer and Deepika were engaged for four years?
Say what! Ranveer and Deepika were engaged for four years?
Dec 28, 2018, 03:55 pm
2 min read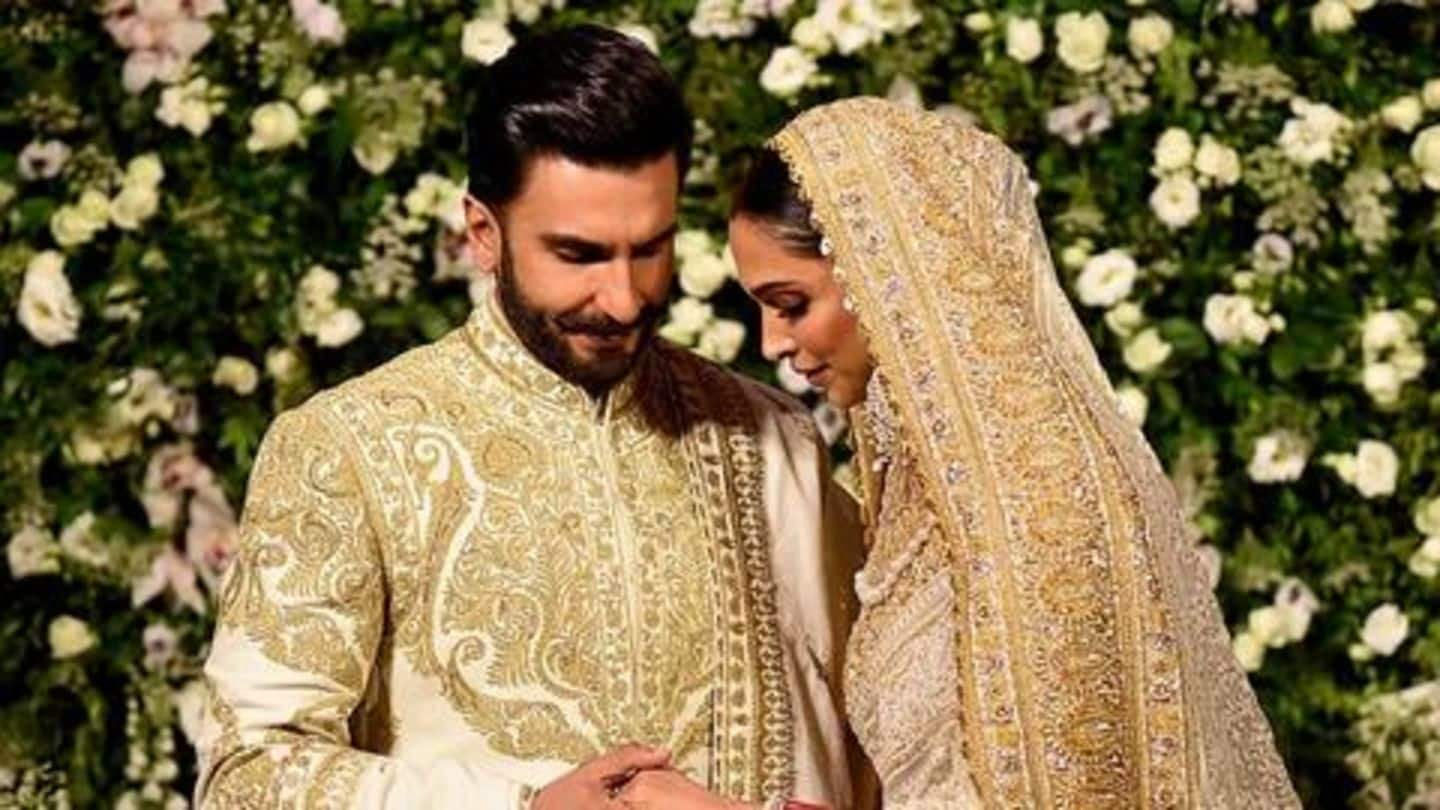 Ranveer Singh and Deepika Padukone have been giving us relationship goals for quite some time now. The couple tied the knot in November after dating for six years. After the grand wedding, Deepika started giving out details about her relationship, unlike earlier when she preferred keeping quiet. In a recent interview, Deepika revealed a well-kept secret regarding her engagement and marriage.
It was a secret engagement for Ranveer and Deepika
During her interview, Deepika couldn't stop gushing over her first meeting with Ranveer and how she fell in love with her Bajirao. The new bride revealed, she and Ranveer got engaged after dating each other for two years. We did the math and it seems they got engaged around 2014. Considering the attention their love story got, it's a miracle they kept it secret.
Ranveer flirted with Deepika while dating someone else
Deepika said she knew Ranveer was different from others when he flirted with her at Yash Raj's office. "He was flirting like it's nobody's business and he was dating somebody else at this point and I was smiling to myself and told him, 'You are flirting with me,'" she revealed. Needless to say, Ranveer has made sure Deepika's smile never fades away.
Ranveer and Deepika to have a special honeymoon
They exchanged vows more than a month ago but Ranveer and Deepika are yet to go on their honeymoon. The couple postponed their honeymoon due to Ranveer's Simmba. And now that the movie is released, the couple has special plans. "It's going to be a much-needed break, combined with honeymoon and my first birthday (as a wife)," Deepika said.