Willy Wonka aka Gene Wilder dies at 83
Willy Wonka aka Gene Wilder dies at 83
Written by
Rishikesh Malkhede
Aug 30, 2016, 06:49 pm
2 min read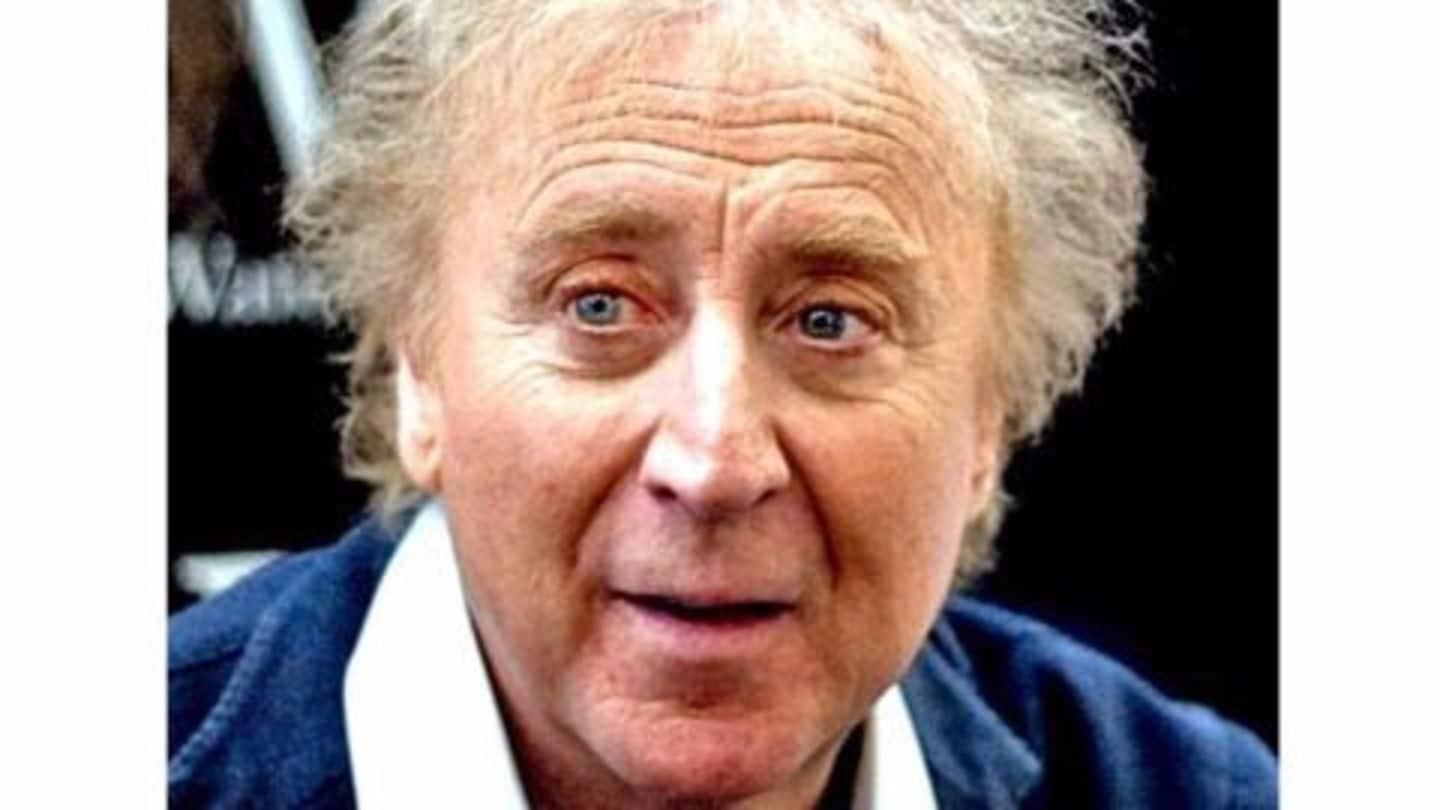 Comic actor, writer, director and author Gene Wilder died at the age of 83 in Connecticut. He was suffering from Alzheimer's disease. He was known for his roles in Willy Wonka and the Chocolate Factory, Young Frankenstein, Silver Streak and Stir Crazy. Gene was previously diagnosed with non-Hodgkin's lymphoma in 1999, but is said to have recovered in 2005.
Jerome Silberman, also known as Gene Wilder, was born on 11th June 1933 in the United States. He was a professional theatre artist who studied at Iowa University. Jerome adopted his professional name 'Gene Wilder' when he was 26 as he was a great admirer of Thornton Wilder. In college, he also practiced fencing and won the All-School Fencing Championship in the first year.
Gene made his debut as a television action in 'Death of a salesman' in 1966. He got a supporting role in 1968 in Mel Brooks's 'The Producer'. The movie became a cult classic comedy and Wilder got his first Academy nomination for Best Supporting Actor. Wilder did not get much success after that and the three movies he did were box office failures.
Willy Wonka and the Chocolate Factory
Gene Wilder was cast in the title role in 'Willy Wonka and the Chocolate Factory' in 1971. His role in the film made him a comedy icon worldwide. His first commercial success came through Woody Allen's "Everything You Always Wanted to Know About Sex".
Success through acting and writing
Gene teamed up with Mel Brooks in 1974 for Blazing Saddles, which was a huge success at the box office. He then co-wrote Young Frankenstein with Brooks which earned him his second Oscar nomination, this time for Best Adapted Screenplay. He is known for his roles in movies like The World's Greatest Lover, Silver Streak, See no Evil Hear no Evil and Another You.
Gene blessed me with his friendship: Mel Brooks
Friend and colleague of Gene, Mel Brooks tweeted that Gene was truly talented and he blessed every film with his magic. Brooks added that Gene blessed him with his friendship.