'Jana Gana Mana': Prithviraj Sukumaran, Suraj Venjaramoodu-starrer gets engaging trailer
'Jana Gana Mana': Prithviraj Sukumaran, Suraj Venjaramoodu-starrer gets engaging trailer
Written by
Aishwarya Ragupati
Mar 30, 2022, 07:51 pm
2 min read
Jana Gana Mana trailer is finally here! Ahead of its April 28 release, makers of the drama launched a (pretty long) trailer on Wednesday. Starring Prithviraj Sukumaran and Suraj Venjaramoodu, it has been directed by Dijo Jose Antony. From the trailer, lasting 4:16 minutes, we can conclude that Sukumaran will play the character of a vigilante who resorts to violence to fight corruption.
Why does this story matter?
Jana Gana Mana reunites Sukumaran and Venjaramoodu after their blockbuster venture, Driving Licence (2019).
Also, in Jana Gana Mana, Venjaramoodu will play a cop's character like in Driving Licence, which is an exciting news anyway.
And, the trailer indicates that the film will deliver a hard-hitting message, so seeing the two strong actors collaborating again makes Jana Gana Mana a much-awaited movie.
What does the trailer show?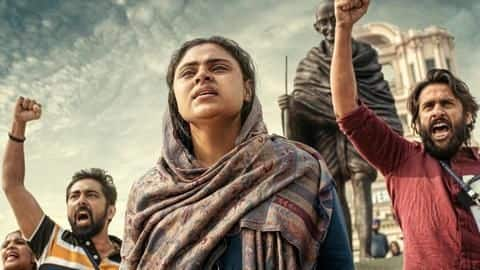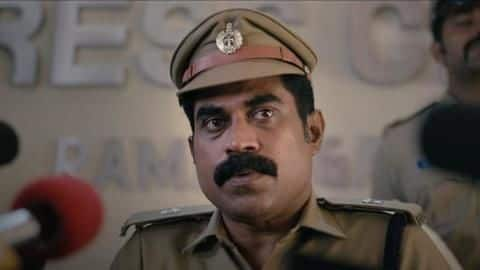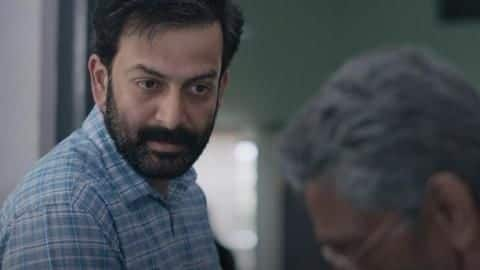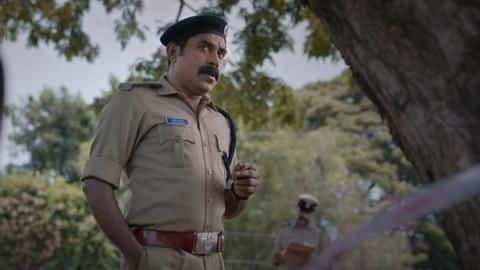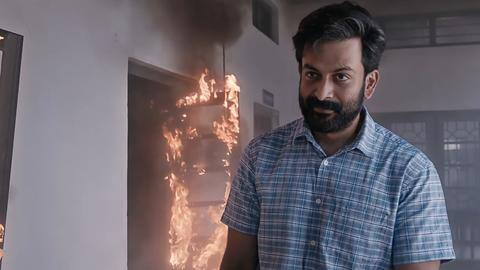 The trailer, having a mix of Tamil, Hindi, and Malayalam, shows Sukumaran as a physically challenged person. He is seen waiting outside a top minister's chamber and beside him, an old man is seated who complains about how difficult it is for him to get his pension issue solved. Sukumaran's attire suggests that his character, Abbas Jaffar Adeni, will be of a common man's.
We get clarity on Adeni's personality by the end
Adeni's lines have a punch and toward the end, we hear him taking a dig at demonetization when he says, "I know, notes and elections can be banned here. It's India." While the trailer gives you a "what's happening" feeling throughout, the climax blows you up, literally! A bomb explodes inside the minister's office and Adeni grins devilishly. Venjaramoodu's appearance is surprisingly brief.
Film getting sequel, has stellar star cast
Apart from Sukumaran and Venjaramoodu, the film co-stars Mamta Mohandas, Siddique, Vincy Aloshious, Shari, Sri Divya, Dhruvan, and Anand Bal. Meanwhile, Sukumaran revealed recently that the Malayalam film will get a part two. He said this at a promotional event held at a college in Kochi, Kerala. In fact, the teaser released and this trailer are a part of the sequel, Sukumaran added.