Who watched it? Kangana takes dig at Hrithik's 'Mohenjo Daro'
Who watched it? Kangana takes dig at Hrithik's 'Mohenjo Daro'
Jan 21, 2019, 01:29 pm
3 min read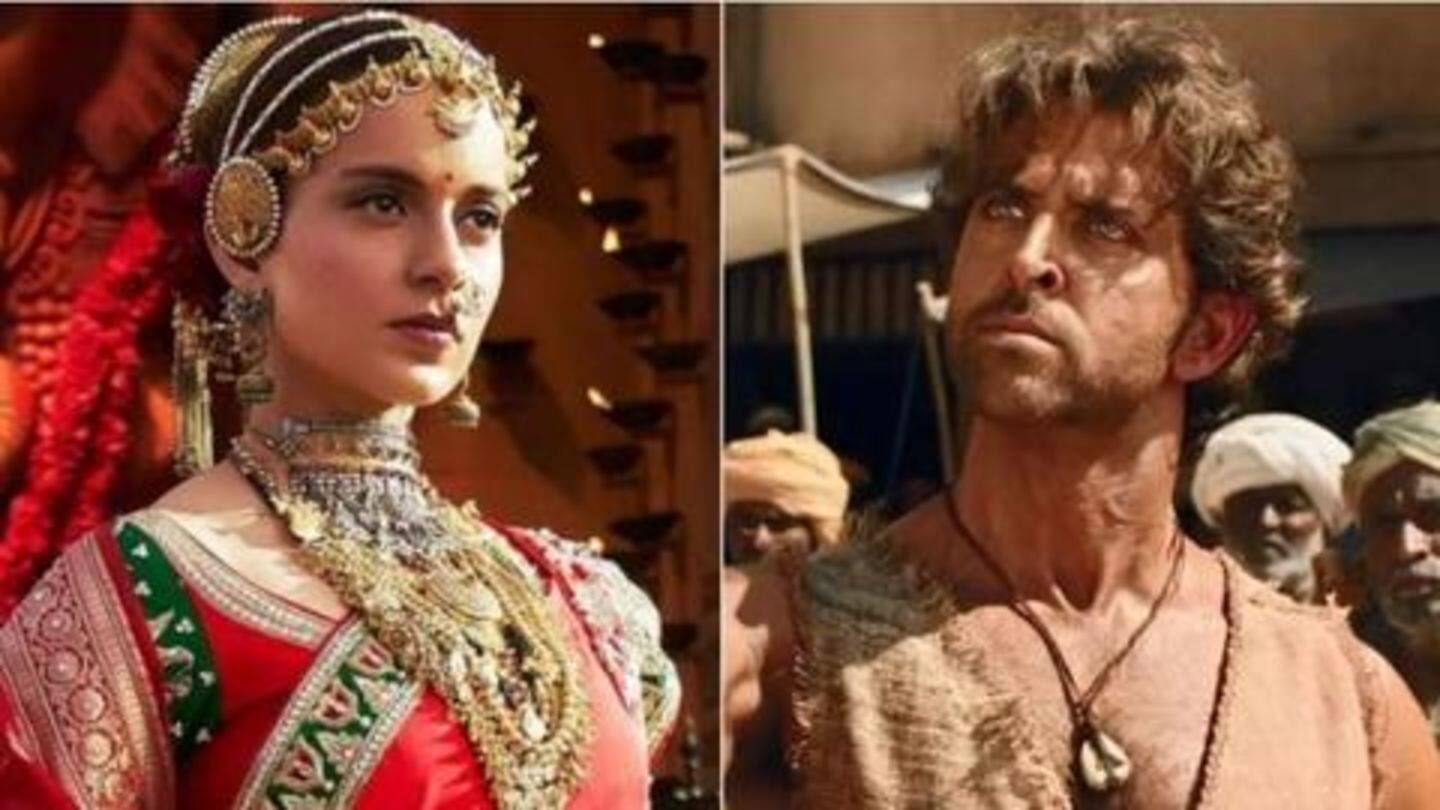 Kangana Ranaut and Hrithik Roshan's infamous fight is back in news. Just when we thought their controversy has subsided, Kangana took another jibe at her 'silly ex'. Ever since the trailer of Manikarnika: Queen Of Jhansi released, there were reports that Kangana copied a dialogue from Hrithik's Mohenjo Daro. However, the actress slammed the reports saying, "Who has watched that movie?" Here's more.
Backstory: Hrithik and Kangana have been fighting since 2016
To recall, the murky battle started in 2016 when Kangana called Hrithik her 'silly ex'. Hrithik had dismissed her words and it led to a massive war of words between them. From Hrithik claiming she 'stalked' him to Kangana saying he 'harassed' her, the Krrish co-stars kept tabloids busy for long. In fact, Hrithik also slapped Kangana with a legal notice for defaming him.
Kangana takes a dig at Hrithik again
Comparisons between Manikarnika and Mohenjo Daro started after the former's trailer released. The movie has a dialogue which loosely translates to: You want to rule Jhansi while I want to serve it. This reminded many of a similar dialogue in Hrithik's Mohenjo Daro. So when this was pointed out to Kangana, she didn't mince her words and took a jibe at Hrithik.
Kangana and Hrithik were set to clash at box office
Interestingly, there were reports that arch-rivals Hrithik-Kangana would be clashing at the box office. Kangana's Manikarnika and Hrithik's Super 30 were supposed to clash at the box office on January 25. Kangana was unfazed by this rumored clash and was confident about beating Hrithik at the box office. However, the much-talked-about clash was averted after Super 30 was delayed and pushed to July.
Kangana also turned director for 'Manikarnika'
Apart from playing the titular role in Manikarnika, Kangana added another feather to her cap as she turned director for the movie. Kangana directed 70 percent of the movie and will share the credentials with Krish. "Only 30 percent of the film, the action sequences shot by Krish and Nick, have been retained and I did lots of patchwork on those too," she said.
Kangana was scared after producer Kamal Jain was hospitalized
Kangana also spoke about producer Kamal Jain's ill health. He was hospitalized on Saturday owing to throat and lung infection. Kangana said she was scared when Kamal got hospitalized. "His MRI report had detected a small dot in the brain. After that, he couldn't move one side of his mouth, couldn't talk or eat. We're praying for him," she added.