Nazia Nasim, 'KBC 12's first 'crorepati,' talks about her journey
Nazia Nasim, 'KBC 12's first 'crorepati,' talks about her journey
Nov 13, 2020, 12:28 am
3 min read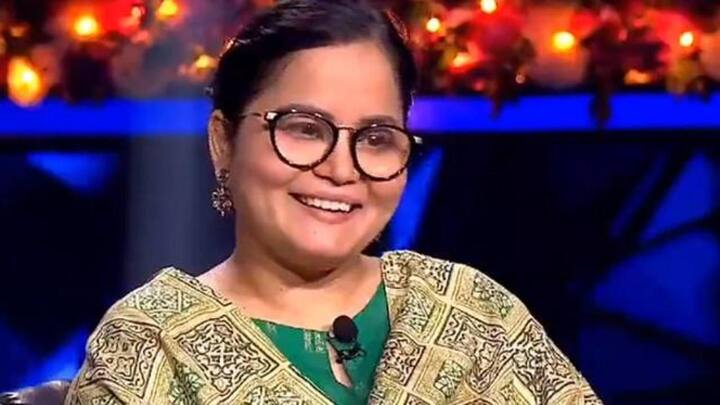 On Wednesday's episode of Kaun Banega Crorepati season 12, Nazia Nasim became the first contestant of this season to win the enviable prize of Rs. 1 crore. Nazia, born and raised in Ranchi and currently residing in Delhi with her family, played extremely well and earned the whopping prize money. In a recent interview, she opened up about her journey to the "hot seat."
'The idea to participate came from my mother'
Nazia said that the idea of participating in the quiz show came from her mother. "(My mother) has been a die-hard fan of KBC. More than a game show, it was Amitabh Bachchan's personality which inspired us to participate. I remember my father and I used to wake up early morning and go to the telephone booth to answer the KBC questions," she said.
It was a 'Slumdog Millionaire' moment for me: Nazia
Nazia revealed that she had been trying to participate in the show for 8-10 seasons. Opening up about her preparation for the show, she said, "KBC is not like any other competitive exam. I have not prepared much for it. It was more like refreshing the knowledge I have accumulated in my life." "For me, it was a 'Slumdog Millionaire' moment."
The question that made Nazia a 'crorepati'
The Rs. 1 crore question that Nazia faced was - "Which female actor has won the National Award for best playback singing?" Filtering her options, she selected Rupa Ganguly, the actor famous for her role as Draupadi in BR Chopra's television show Mahabharat. "My strategy was to keep eliminating wrong options, so you will be left with the right answer," Nazia told the publication.
Nazia will use the prize money for medical expenses, charity
Nazia further said that she has planned to use the prize money for financing the medical expenses of her parents as well as in-laws. "My son is a soccer enthusiast, so we will be able to get him proper training," she stated, adding that they will also donate 2.5 percent of the amount for charity.
'KBC 12' premiered in September, with fresh rules
The 12th installment of Kaun Banega Crorepati premiered amid the coronavirus pandemic on September 28, with a new set of rules and some changes. For the first time in 20 years, the show has no live audience, and hence the "Audience Poll" lifeline has been removed. Furthermore, the number of contestants in "fastest finger first" round has been reduced from 10 to eight.