Internet just found Keanu Reeves' doppelganger in Brazil!
Internet just found Keanu Reeves' doppelganger in Brazil!
Apr 14, 2020, 04:56 pm
2 min read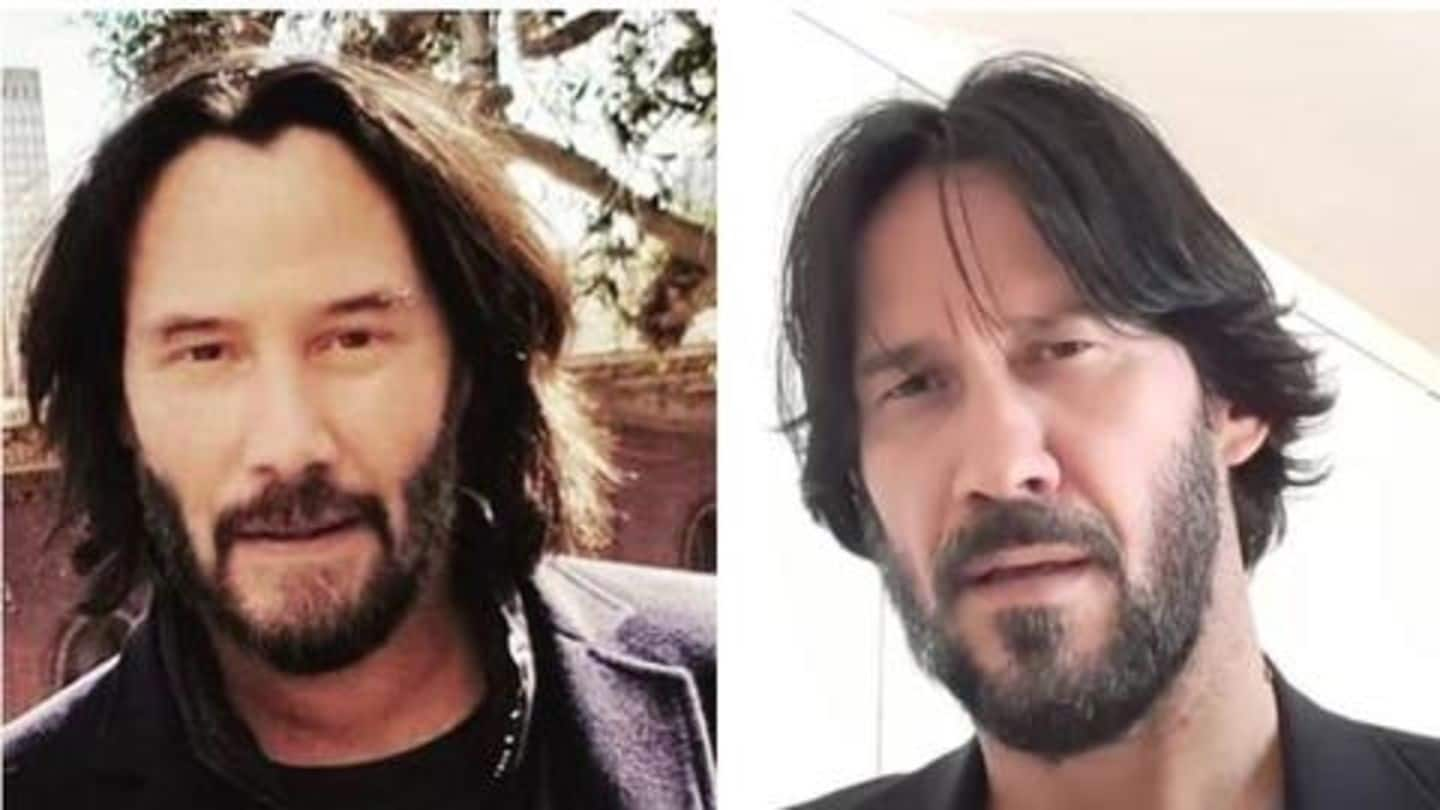 What's sweeter than one Keanu Reeves? Perhaps, two Keanu Reeves, even if the other one is a doppelganger. As it turns out, Reeves does have a lookalike, in Brazil. Marcos Jeeves (49) looks so similar to the Hollywood superstar that internet just can't stop gushing over him. And apparently, Marcos (not his real name) is enjoying all the perks that come along. Here's more.
Marcos boasts of 13k followers on Instagram
Marcos, who describes himself as an actor, boasts of nearly 13,000 followers on Instagram, and we wonder how many more he is yet to get showered with, given the new-found fame. The man also has a TikTok account. Carrying Reeves' iconic long hairstyle, wearing suits like him, and mimicking his dialogs, Marcos regularly posts pictures and videos on his social media handles.
Check out the uncanny resemblance in this post from Marcos
Marcos noticed the resemblance after watching 'Point Break'
Speaking with GQ, Marcos revealed he first noticed his resemblance with the Canadian actor after watching his 1991 film Point Break. "A friend of mine from high school, after watching Point Break, spoke about how it had an actor in the film very similar to me and recommended that I watch the film," he shared. "Then my admiration for him began," Marcos added.
It also makes him popular among the ladies
Marcos also said that the resemblance helps him get noticed by the ladies. "Yes, I am single and looking like Keanu Reeves really helps me. Some women come to praise me in the comments on my Instagram photos. But I always maintain respect and do not use the fact of looking like him to take advantage of any situation, including my followers," he said.
Filming of Reeves' 'Matrix 4' remains halted due to pandemic
Separately, on the work front, Reeves was last seen in the third chapter of action series John Wick. The actor was filming Matrix 4, when the coronavirus pandemic brought the global showbiz to a standstill. The movie also stars Carrie-Anne Moss, Jada Pinkett Smith, and Lambert Wilson. He has movies like Bill & Ted Face The Music and The SpongeBob Movie in the pipeline.