'Mahaan' review: Trite gangster drama with poor take on ideology
'Mahaan' review: Trite gangster drama with poor take on ideology
Written by
Aishwarya Ragupati
Feb 11, 2022, 02:15 am
3 min read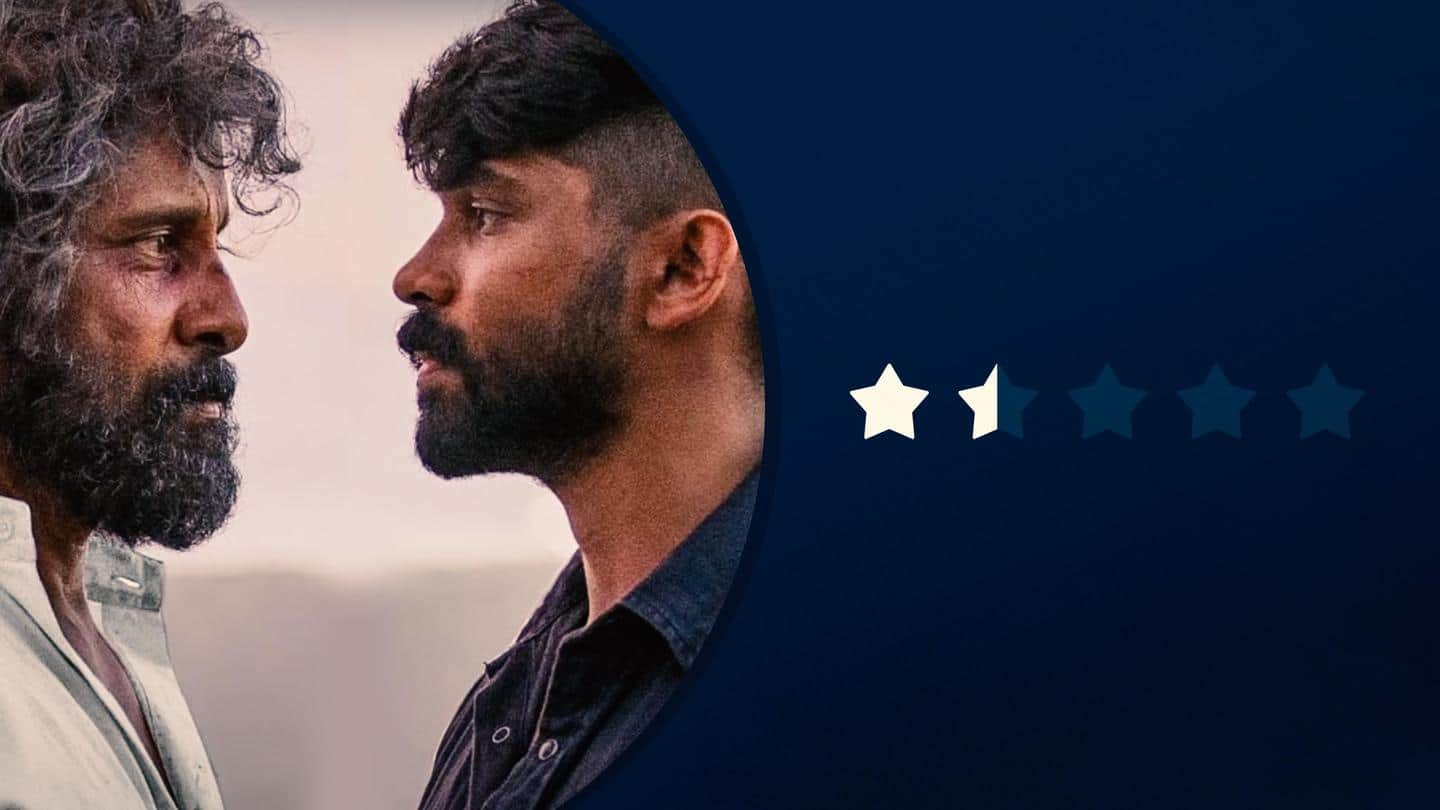 Karthik Subbaraj's latest release Mahaan, starring Vikram, Dhruv, Simran, and Bobby Simha in the lead roles, premiered on the OTT platform Amazon Prime Video on Thursday. This is the second consecutive film from the director to get a direct premiere in the digital space—the first one being Dhanush's Jagame Thandhiram (2021), which had received mixed reviews. But did Mahaan pass muster? Here's our review.
Gandhi Mahaan's one 'mistake' changes his life forever
Mahaan revolves around Gandhi Mahaan (Vikram), who hails from a family that's been anti-alcohol for generations. His wife Naachi (Simran) is a religious follower of Mahatma Gandhiji's ideologies. However, one night Gandhi Mahaan decides to bond over alcohol with his long-lost childhood friend Sathyan (Simha). Elated after the catch-up, Gandhi Mahaan starts drinking more and gambling, all of which are against his family's ideologies.
Weak characterization makes us lose interest
When Naachi learns about that night, she takes their son Dada (Dhruv) and leaves Gandhi for good. After some years, we see she has joined a cult, while Gandhi is an alcohol mafia boss and Dhruv is a vengeful cop. When these three meet, the story begins, but the poor characterization leaves us with no scope to empathize with any of the battered souls.
Poor stand on Gandhiji's ideologies
Mahaan has also planted some questions in my mind. The first one was how did the makers even decide to shrink Gandhism to mere alcohol prohibition? Also, for a person who claims to follow Gandhi's ideologies, Dada is extremely violent. He shoots anyone who supports alcohol and is full of vengeance. Holding a grudge against his father, he wants to teach him a lesson.
Problematic justification of alcohol consumption
Second question: Gandhi Mahaan claims that since he doesn't force anyone to consume alcohol, his business is justified. This is deeply problematic as it lacks empathy and that is because Mahaan does not address the social problems alcohol consumption creates and brushes everything else under the carpet by terming it a "choice." This is more like a mockery of the social movements against liquor.
Dhruv's poor performance, misplaced sequences
Since the screenplay and editing are weak, I feel almost all the scenes are placed for convenience. Be it Gandhi Mahaan's back story, Sathyan's sudden realization of his sins, or Dhruv's appointment as a secret agent: all these sequences seem unnecessary. As far as the performances are concerned, Vikram and Simha sincerely try to save the film, but simply fail. And, Dhruv is miserable.
Found the trailer impressive? Be ready to be disappointed
Finally, I cannot forgive Subbaraj for the pathetic look of Simran's character toward the end. The makeup of other actors was bad as well. Because it is on OTT, you can probably give it a watch. But be prepared to be disappointed if you were impressed by the trailer and teaser. Verdict: Bags 1.5 stars out of 5 only for Vikram and Simha's acting.