Bella Hadid is world's most beautiful woman, according to math
Bella Hadid is world's most beautiful woman, according to math
Oct 17, 2019, 03:46 pm
2 min read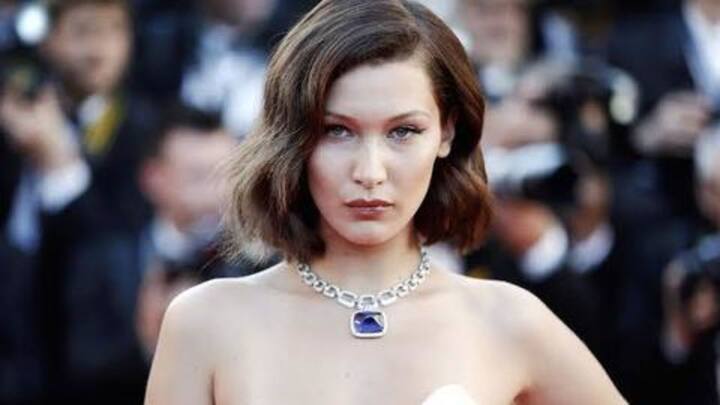 While we sincerely believe in the saying- Beauty lies in the eyes of the beholder, we'd also like to presume that in times when technology is so prevalent, there has to be some science behind the concept of beauty as well. Well, as it turns out, American supermodel Bella Hadid is the world's most beautiful woman, according to science. Here's how.
Hadid's face most perfect, according to 'Golden Ratio of Beauty'
According to the Golden Ratio of Beauty Phi, a classic Greek methodology used to "calculate" beauty, 23-year-old Hadid has a face that is 94.35% perfect. Furthermore, pop sensation Beyoncé finished a close second, with a face that is 92.44% perfect. She was followed by actor Amber Heard. Others to feature in the top ten included Taylor Swift, Scarlett Johansson, and Katy Perry.
How is this Golden ratio measured?
Originated during the European Renaissance and initially used by artists and architects to create their pieces, the Golden Ratio is a mathematical formula meant to explain what makes a person beautiful. Accordingly, the length and width of the subject's face is measured and then the results are divided. Those who come closest to the ideal result (roughly 1.6) are considered most beautiful.
The measurements were conducted by London-based Dr. Julian De Silva
Notably, the aforementioned measurements were conducted by Dr. Julian De Silva, a renowned facial cosmetic surgeon at London's famous Harley Street. "Bella Hadid was the clear winner when all elements of the face were measured for physical perfection. She had the highest overall reading for her chin, with a score of 99.7%," Dr. Julian told The Daily Mail.
Hadid was voted "Model of the Year" in December 2016
Born in Washington DC, Hadid began modeling at the age of 16. She made her New York Fashion Week debut in 2014. Furthermore, in 2016, she was voted "Model of the Year" for Model.com's Model of the Year 2016 Awards. She has appeared in TV shows like Keeping Up With the Kardashians and several music videos. Her sister, Gigi is also a popular model.
Recently, Hadid sparked rumors of reunion with ex-boyfriend The Weeknd
Earlier this week, Hadid sparked rumors about reuniting with ex-boyfriend and singer The Weeknd, when the latter was spotted at her birthday party, roughly after two months of calling it quits. However, the duo quashed these rumors, saying that they continue to be just "friends."