After cosmetics and fragrance, Sunny Leone launches innerwear brand
After cosmetics and fragrance, Sunny Leone launches innerwear brand
Written by
Siddhant Pandey
Jul 11, 2019, 12:49 pm
3 min read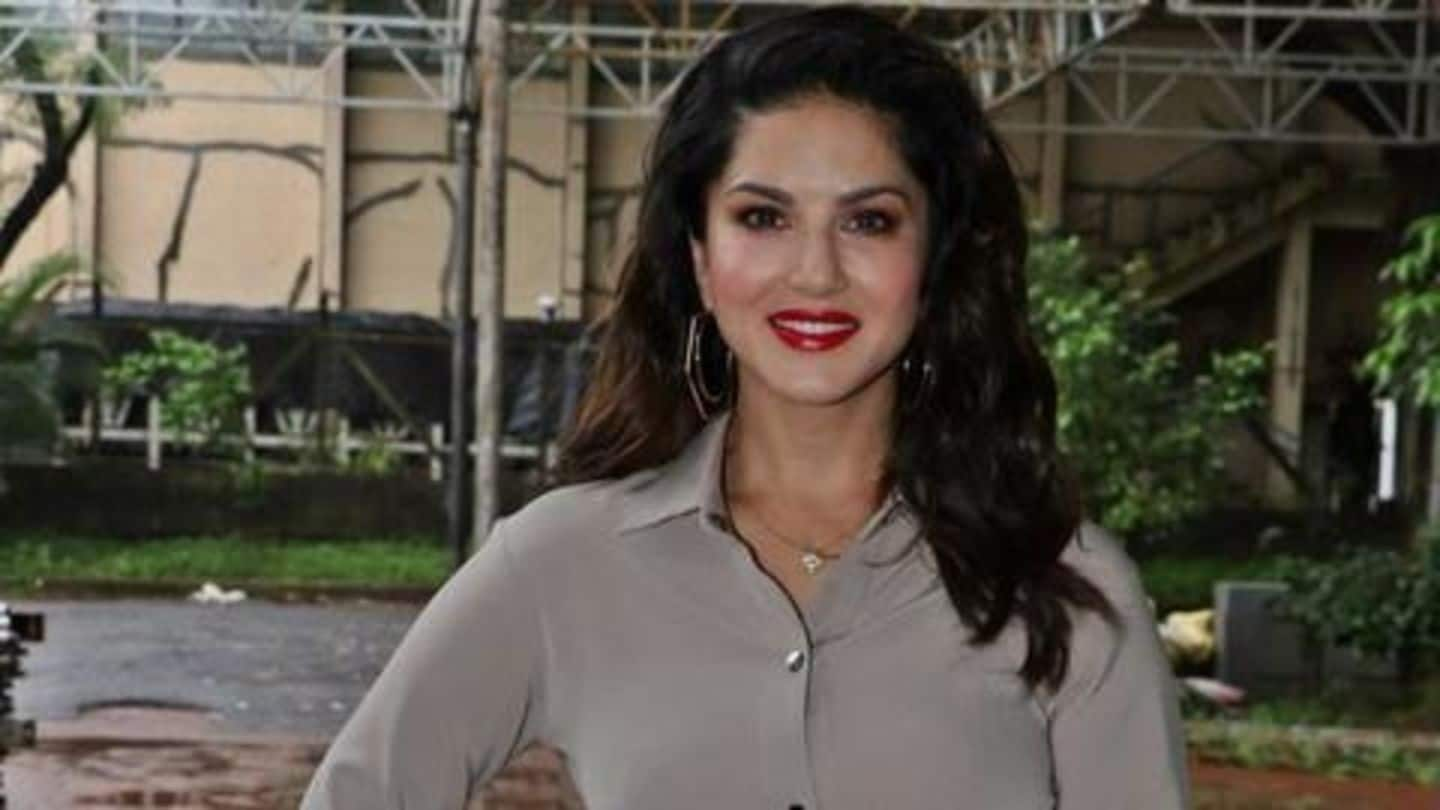 Three years after actor Sunny Leone launched her own perfume line 'Lust,' the 38-year-old ventures into the lingerie business with her own innerwear brand called 'Infamous'. Juggling her film career on the side, Leone had also launched her own cosmetics brand 'Star Struck' last year. Her latest venture 'Infamous' was launched this week at the India Licensing Expo 2019 event in Mumbai. Here's more.
Launch took place at Bombay Convention Exhibition Center
On Monday, Leone launched the fashion label, which will initially focus mainly on innerwear and loungewear, along with some accessories. ILE 2019 event was held from 8-9 July at the Bombay Convention and Exhibition Center in Mumbai. Speaking to media at the event, Leone expressed her excitement for the launch and said she wants to get rid of the shame surrounding lingerie.
'Why can't innerwear be as commercial as Victoria's Secret?'
Leone told reporters, "The idea of 'Haye Ram! Chaddi?' and 'No, I'll not go into that store'- Why does it have to be like that? Why can't it be just as commercial as Victoria's Secret? Why does it have to be a certain way for women?"
'It was the right time to dive into the market'
Further, Leone told Mid-Day, "It was a market we hadn't tapped into and we thought this was the right time to dive into it. Many people had approached us earlier [to partner for similar business]." "But when Daniel [Weber, husband] and I met the Bradford India group, we felt they were the right people to tie up with," she added.
Leone also talked about how she manages her many businesses
Speaking about how she juggles so many businesses, Leone explained she's a hands-on businesswoman, adding, "If I have to take time out in the middle of the night, then so be it. I can't leave it in somebody else's hands."
Leone views herself as a 'pretty good businesswoman'
Responding to a question on how she views herself as a businesswoman, Leone told IANS, "I like to think that I am very good but my husband is better. I feel both of us do very different kind of things for our business but we do it to attain the same goals." She added, "I like to think that I'm a pretty good businesswoman."
On online trolling, here's what Leone had to say
At the event, the actor also addressed how she feels about the constant social media trolling directed her way. "I feel being a celebrity, we get trolled every day but I don't necessarily get bothered by trolls. I wear clothes of my own choice," Leone is quoted as saying by IANS. "I wear what makes feel good at that moment," she added.

Meanwhile, Leone will be seen in these upcoming films
Talking about her film career at the event, Leone said that she's a part of the upcoming parody romance film Arjun Patiala, releasing June 26, and will also be seen in a Telugu film Koka Kola which would be released later this year.