Bank-services to be hit as 10L employees launch 48-hour strike
Bank-services to be hit as 10L employees launch 48-hour strike
May 29, 2018, 11:13 am
2 min read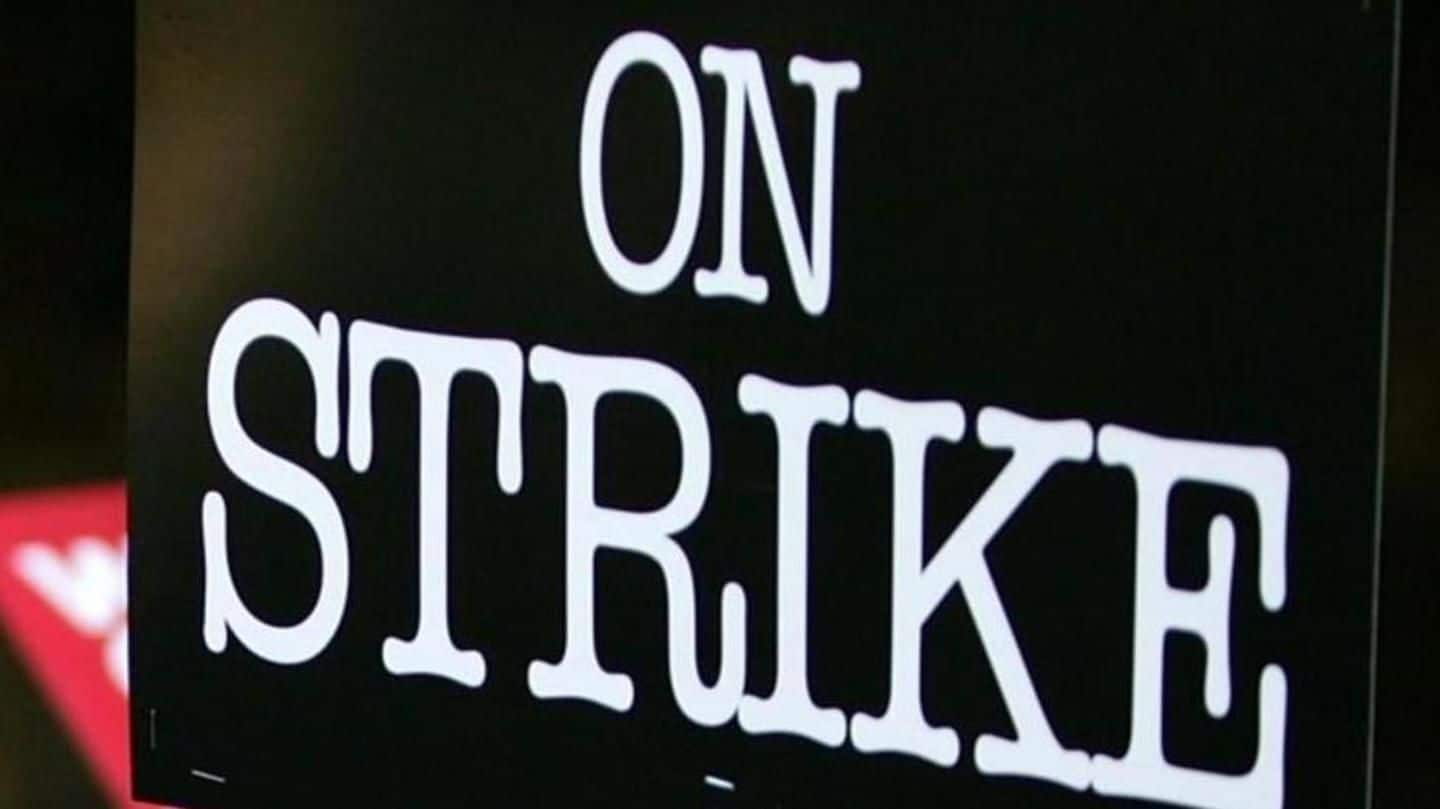 Banking services are likely to be affected on May 30-31 after as over 10L employees of state-run banks go on a 48-hour strike. Among other things, they are protesting a measly 2% wage hike proposed by the Indian Banks' Association (IBA). Talks with the demonstrating United Forum of Bank Unions (UFBU) yesterday failed. Normal banking operations and ATM withdrawals are expected to be disrupted.
What are the unions demanding?
The UFBU is angry over a proposed 2% wage hike, which IBA justified "in view of the (massive) bad loans." Unions, however, protested this, saying "employees are contributing significantly (towards functioning of banks)." "It is only because of provisions towards NPA that banks have booked losses, employees aren't responsible for it," UBFU convener Devidas Tuljapurkar said. The last hike in 2012 was of 15%.
Unions also protesting restriction of wage negotiations to some scales
Another point of contention was IBA's restriction of wage negotiations to Scale-III officers or up, till the senior manager level. But unions are demanding a hike for officers up to Scale-VII, including general managers, deputy general managers, assistant general manager and divisional managers.
Services at branches,ATMs will be hit, but online-transactions to continue
Tomorrow and day after, banking operations at branches and withdrawals from ATMs are likely to be affected, since employees of banks, including security guards at ATM kiosks, will join the strike. However, online transactions aren't expected to be hampered. Banks have assured they will fully replenish ATMs before the strike begins, but considering salaries will be credited Thursday, they worry that the machines will run out of cash.
Indian state lenders reported bad loans worth $150bn last year
The 21 state lenders in India, who hold two-thirds of banking assets, accounted for $150bn of bad loans in the last year. Thirteen of them reported losses of $8.6bn. NPAs rose a fifth from end-December to March.