#HealthBytes: 8 natural ways to help you cure migraine pain
#HealthBytes: 8 natural ways to help you cure migraine pain
Aug 28, 2018, 06:43 pm
2 min read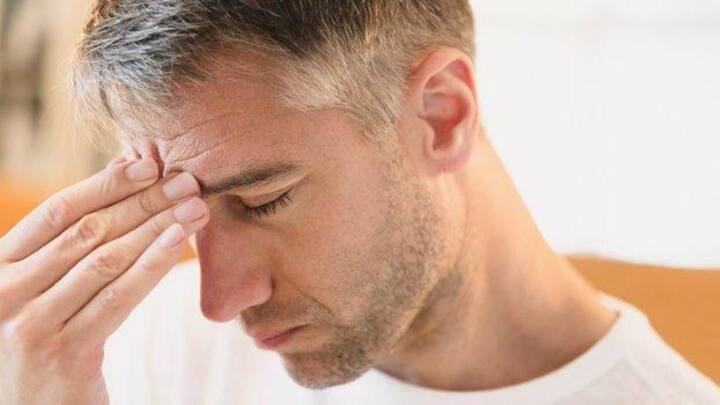 Migraines can be unbearably disturbing. Not only do they cause throbbing pain in your head, but may also lead to nausea, and uneasiness. Although taking professional medical assistance is generally advisable, one can significantly reduce migraine pain if they follow certain natural remedies. Here are 8 natural ways that can cure your migraine pain.
Reap benefit of the antioxidant properties of ginger and peppermint
Ginger: Research suggests ginger can significantly reduce migraine's severity and frequency. So, sip some ginger tea, as it may help you get rid of nausea and headache. Peppermint: Multiple studies show that peppermint fragrance can help relieve headaches, and soothe your nerves. You can either smell fresh peppermint, sip freshly-brewed peppermint tea, or massage your head with peppermint oil.
Cool down; mind your surroundings
Cool down: Migraine patients say that applying ice pack on forehead, neck, and scalp helps them get relief from pain. Try it to see if it works for you as well. Surroundings: Bright and unnatural lights, and noisy surroundings can trigger migraine symptoms. So, make sure to find a peaceful room, with low shades, when struck by migraine attack.
Get your daily quota of sound sleep; perform Yoga
Sleep: Too much or too little sleep can worsen migraine symptoms. Ensure 7-8 hours of regular, quality, night-time doze-off to distance yourself from migraine pain. Yoga: Research tells us that practising Yoga on a daily-basis can help lower risk of migraine attacks, and reduce their intensity, in case they do occur. Yoga does so by improving blood flow in the body.
Try acupressure therapy; get a massage
Acupressure: Try getting alternate therapy of Acupressure, that involves applying pressure with fingers and hands to certain points on the body to reduce migraine pain, headache severity, nausea, and other symptoms. Massage: Studies show that regular massage (ie. once a week) may help reduce heart rate, anxiety, and cortisol levels. It can also help improve your sleep quality, and lower migraine frequency.