Delhi: AIIMS doctor commits suicide after fight with wife
Delhi: AIIMS doctor commits suicide after fight with wife
Written by
Shiladitya Ray
Dec 27, 2018, 01:47 pm
2 min read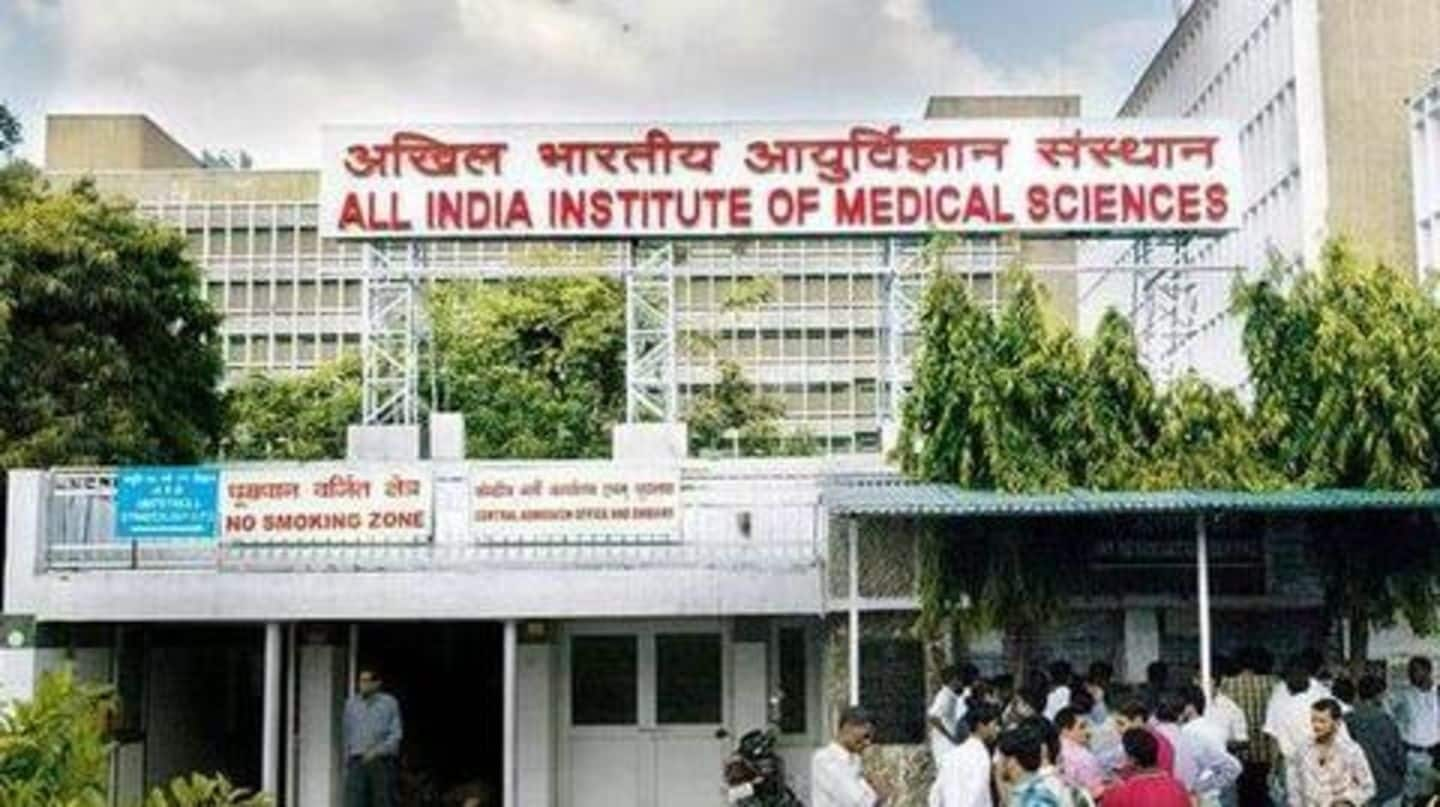 In a tragic incident, a doctor who worked at the All India Institute of Medical Sciences (AIIMS) was found dead after he jumped from the balcony of his fourth floor apartment in Delhi's Gautam Nagar. Preliminary investigations revealed that there was no foul play involved, and that the doctor had jumped from the balcony after an argument with his wife. Here's more.
What we know about the deceased
The deceased is 34-year-old Manish Sharma, a senior resident doctor at AIIMS. A native of Nagaur, Rajasthan, Sharma shared the Gautam Nagar apartment with two colleagues, and had married another doctor, Tripti Chaudhry, around six months back. Sharma was deemed to be a "brilliant mind" by his colleagues, but reportedly lacked awareness and sensitivity about psychiatric illnesses.
Discord plagued Sharma and Chaudhry's marriage
Chaudhry, who worked at PGI Chandigarh, would visit Sharma regularly in Delhi, but their marriage was rocked by frequent quarrels that often escalated into very serious ones. Police said that their quarrels frequently revolved around checking each others' mobile phones to see who they were communicating with. However, on the day of the incident, a quarrel between the two escalated into violence.
A violent argument broke out before Sharma's alleged suicide
The incident took place on Tuesday night when Chaudhry was visiting Sharma. The 34-year-old AIIMS doctor was reportedly inebriated after consuming alcohol and sleeping pills when an argument broke out between them at around 11pm. Sharma, reportedly, turned violent during the argument, and his colleagues and neighbors had to intervene to separate him from his wife.
While it's not known what the argument was about, it evidently left Sharma distraught. Subsequently, at around 11.30pm, Sharma jumped off the fourth floor balcony when no one was in his immediate vicinity. His roommates and neighbors heard a thud, and rushed out to find Sharma lying in a pool of blood. He was rushed to AIIMS, where he was declared brought dead.
Possibility of an accidental fall hasn't been ruled out yet
A police officer told HT that eyewitnesses saw Sharma jump off the balcony, and hence, there is no evidence of foul play. No FIR has been lodged either. However, the possibility of an accidental fall has not been ruled out yet. Investigations are underway. After the post-mortem, Sharma's body was handed over to his family for last rites.