All five Indians win gold at International Physics Olympiad
All five Indians win gold at International Physics Olympiad
Written by
Pallabi C Samal
Jul 30, 2018, 06:11 pm
2 min read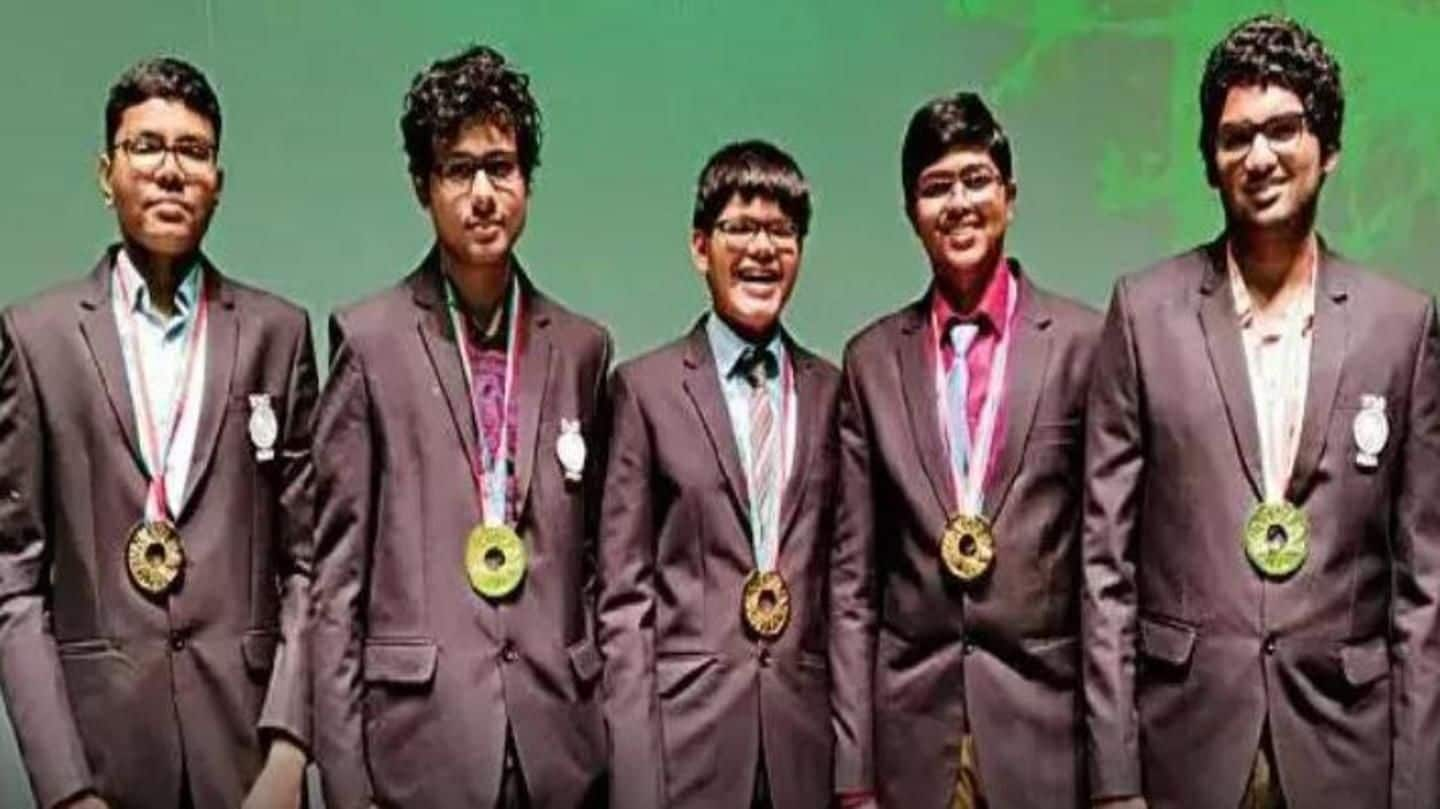 At the International Physics Olympiad (IPhO 2018) that concluded on July 29, India created history. All its five representatives bagged gold this year, a first in 21 years of participation. This makes India and China the only two countries out of 86 participating nations to have grabbed maximum gold medals. The 49th IPhO 2018 was held in Lisbon, Portugal from July 21 to 29.
396 students took part, 42 won gold medals
In the two-stage competition that saw a stunning 396 students taking part, 42 won gold medals. Among them was the team of five from India: Mumbai's Bhaskar Gupta, Lay Jain from Kota, Rajkot's Nishant Abhangi, Pawan Goyal from Jaipur and Siddharth Tiwary from Kolkata. Praveen Pathak, who was leading the team, expressed pride saying India's performance this year was exceptional.
'This is the first year all team members bagged gold'
"We've been participating in the competition since 1998 and this is the first year all team members bagged gold. Thrice in the past, we have managed four golds and one silver," said Pathak, a scientific officer at Homi Bhabha Centre for Science Education (HBCSE). HBCSE, a national centre of the Tata Institute of Fundamental Research (TIFR), is the nodal body for all science Olympiads.
Competition comprises five-hour theoretical and experimental examinations
The IPhO comprises a theoretical and an experimental examination, both five hours each. The theory this year was based on LIGO detection of gravitational waves, the ATLAS instrument at the Large Hadron Collider and the physics of blood flow in living tissues and tumor growth.
Four headed to IIT-Bombay, MIT-US, fifth still in class-XII
"The experimental component was difficult, but the theoretical exam was easier," said Goyal, one of the top 10 rankers for JEE (Advanced) this year. Gupta echoed that. Regarding further studies, Jain plans to go to MIT-US, while Goyal, Tiwary and Gupta are keen on IIT-Bombay. Meanwhile, Abhangi, still in class-XII, will be focusing on JEE for now. The team will be felicitated today.