Fearing he has coronavirus, man kills self to protect village
Fearing he has coronavirus, man kills self to protect village
Written by
Siddhant Pandey
Feb 12, 2020, 02:23 pm
3 min read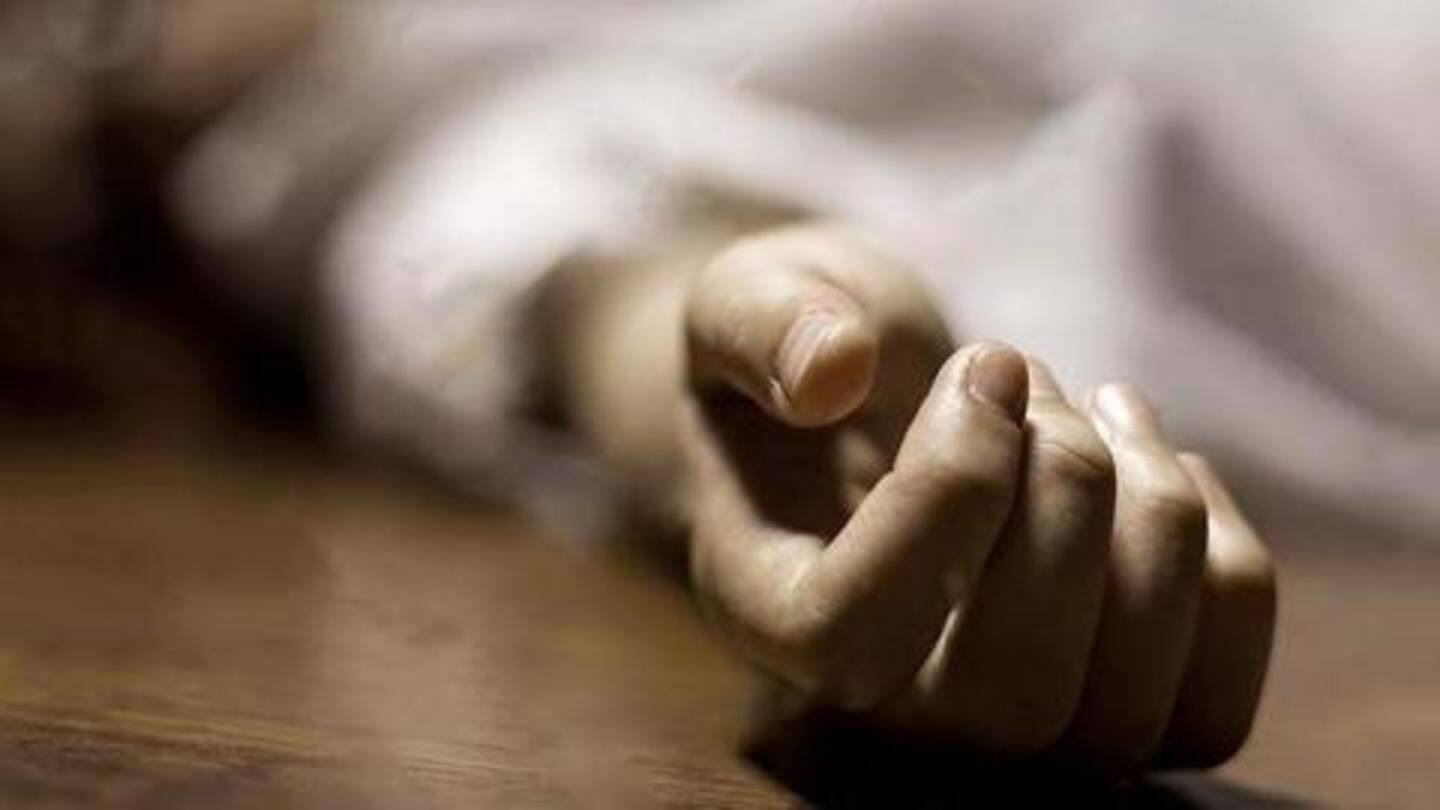 A man in Andhra Pradesh killed himself on Monday fearing he had contracted the novel coronavirus, called the SARS-CoV-2. The deceased, Balakrishna (50), hung himself from a tree after doctors told him he had a viral infection and asked him to wear a mask. His family said he feared he had been infected with the coronavirus and killed himself to protect the village.
Balakrishna underwent treatment for common cold, UTI
Balakrishna's family told Hindustan Times that he developed cold and fever on February 1. A farmer from Seshamnaidu Kandriga in Thottambedu, Balakrishna traveled to Tirupati's SVRR Government General Hospital on February 5 where he underwent treatment for a urinary tract infection and common cold, his son Murali said. Balakrishna was told he had a viral infection and was asked to wear a mask.
After his symptoms did not subside despite the treatment, Balakrishna started fearing he had been infected with the SARS-CoV-2. The family said he also started reading news reports about the coronavirus outbreak and browsed through videos on his mobile, becoming more convinced that he had the virus. Subsequently, Balakrishna isolated himself, asking his family and villagers to stay away from him.
'He pelted stones at us to keep us away'
Murali told reporters, "He also started behaving strangely with us in the last couple of days... He pelted stones at us asking us not to come anywhere near him as he was infected with coronavirus."
Balakrishna found hanging from tree on Monday
According to The Times of India, Balakrishna left his house at around 2:30 am on Monday when everyone else was asleep. At 3 am, the family found him missing from home and searched outside. Balakrishna was found hanging from a tree near his mother's grave. Murali said, "My father was worried that the virus would spread to us. He hung himself to save us."
Son says he called helplines; got no proper response
Murali also said that he had made calls to several helplines—including 1100, 108, 100—to seek a counseling session for his father, however, they "did not get a proper response," The News Minute reported. However, Chittoor District Medical and Health Officer (DMHO) Dr. M Chenchulayya told TNM that they have been holding public awareness campaigns. Notably, there are no confirmed coronavirus cases in Andhra Pradesh.
First detected in China's Wuhan, the SARS-CoV-2 has killed 1,115 and infected 45,183 people. The virus causes flu-like symptoms. It was tentatively named the 2019 Novel Coronavirus (2019-nCoV). It has now been named the severe acute respiratory syndrome coronavirus 2 (SARS-CoV-2) by the International Committee on Taxonomy of Viruses. The disease caused by SARS-CoV-2 has been named COVID-19, the World Health Organization said.