#IIScBlast: Explosion inside lab kills 1 scientist, injures 3
#IIScBlast: Explosion inside lab kills 1 scientist, injures 3
Dec 05, 2018, 07:27 pm
2 min read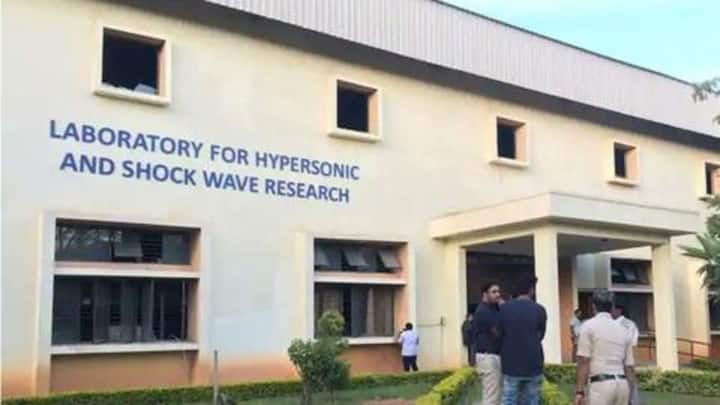 A powerful explosion today rocked an aerospace laboratory at the Indian Institute of Science in Bengaluru, killing a scientist and grievously injuring three others. A hydrogen cylinder "seemed to have exploded" inside the Aerospace Department's Laboratory for Hypersonic and Shockwave Research at around 2:20 pm, according to the IISc authorities. The deceased scientist was identified as Manoj Kumar of Andhra Pradesh. Here's more.
Suspected hydrogen cylinder explosion at aerospace lab: Police
"One scientist has died, three others critically injured following a suspected hydrogen cylinder explosion at aerospace lab at Indian Institute of Science, Bengaluru," said the city's Sadashivanagar police. The three injured persons were identified as Atulya, Karthik, and Naresh.
There is no sign of gas or fire: Official
Authorities of IISc, who inspected the incident site, were not sure about what caused the explosion inside the lab. "Everything was flung in the laboratory, but there is no sign of gas or fire. But the force released was enough to kill a person on the spot," said an official. Kumar was thrown against a wall in the explosion and died on the spot.
The four victims were part of a start-up
All the four persons affected in the explosion were working as researchers with a start-up called Super-Wave Technology Private Ltd. They were conducting an experiment for their research work for the start-up when the explosion took place. The start-up is promoted and managed by two professors of the Department of Aerospace Engineering - KPJ Reddy and G Jagadeesh - specializing in shockwave-related technologies.