Government ends rumors: Bengaluru remains host for Aero India
Government ends rumors: Bengaluru remains host for Aero India
Written by
Pallabi C Samal
Sep 08, 2018, 01:20 pm
3 min read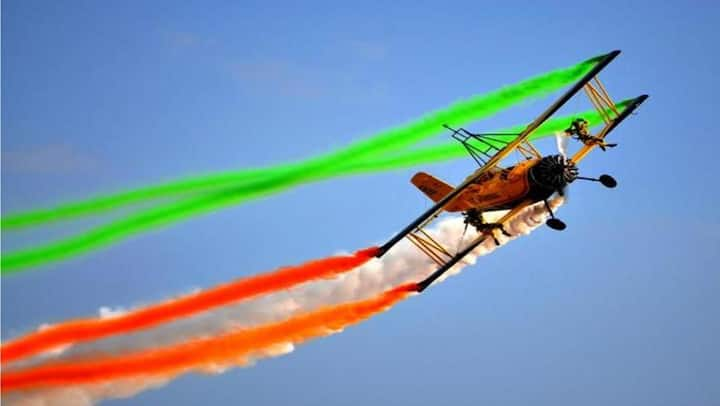 Putting a stop to all speculations and suspense, the Union Government announced today that Aero India, Asia's largest military aviation exhibition, will be held in Bengaluru this time as well. This comes after a two-week controversy over reports that the venue may get shifted to Uttar Pradesh, even though the Karnataka capital has been hosting the prestigious biennial air show since two decades.
The event will be held from February 20 to 24
As per the government notification, the event will be held from February 20 to 24, 2019. "This five-day event will combine a major trade exhibition for the aerospace and defense industries with public air shows," it said. The event that has seen big names like Boeing, Lockheed Martin, Rafale and Russia's JSC Sukhoi as regulars will host "think-tanks from across the world," this time.
Backstory: Slugfest started after government claimed to receive numerous proposals
The political slugfest over this issue started last month, when Defense Ministry said they have been receiving requests from "Gujarat, Rajasthan, Odisha, Tamil Nadu, UP and several other states," to host the event. Bakshi Ka Talab Air Force base in Lucknow was also being considered, on UP CM Yogi Adityanath's request to Defense Minister Nirmala Sitharaman. That's when Karnataka CM HD Kumaraswamy jumped in.
Kumaraswamy to PM: Bengaluru most suitable place for the show
He wrote to PM Narendra Modi insisting that "Bengaluru being the hub for defense and aviation majors is certainly the most suitable place for the show." Meanwhile, the state Congress urged Sitharaman that since she's a Rajya Sabha member from Karnataka, she must protect the state's interests. Notably, Union Minister Ananth Kumar, who represents Bengaluru-South, had dismissed the venue change talks last month itself.
"You cannot relocate to another place driven by political interest"
Meanwhile the government's preliminary decision to shift the venue of the show from the Yelahanka Air Force station was criticized by all. Air Marshal BK Pandey said government might have its reasons but "you cannot relocate to another place driven by political interest." "The logistics involved is huge. You can't shift just six months before the show," said executive of a global aerospace firm.
All about the respected air show
Now about the show. It started in 1993 and was initially a private one that went by the name Avia India. Three years later, Defense Ministry took it over to make it as popular as the ones held in Dubai, Farnborough and Paris. Since then, it has become a platform to showcase locally developed Tejas light combat aircraft and the Advanced Light Helicopter.