Gaya: Child monks used as sex-slaves, forced to do nude-dance
Gaya: Child monks used as sex-slaves, forced to do nude-dance
Aug 31, 2018, 02:09 pm
2 min read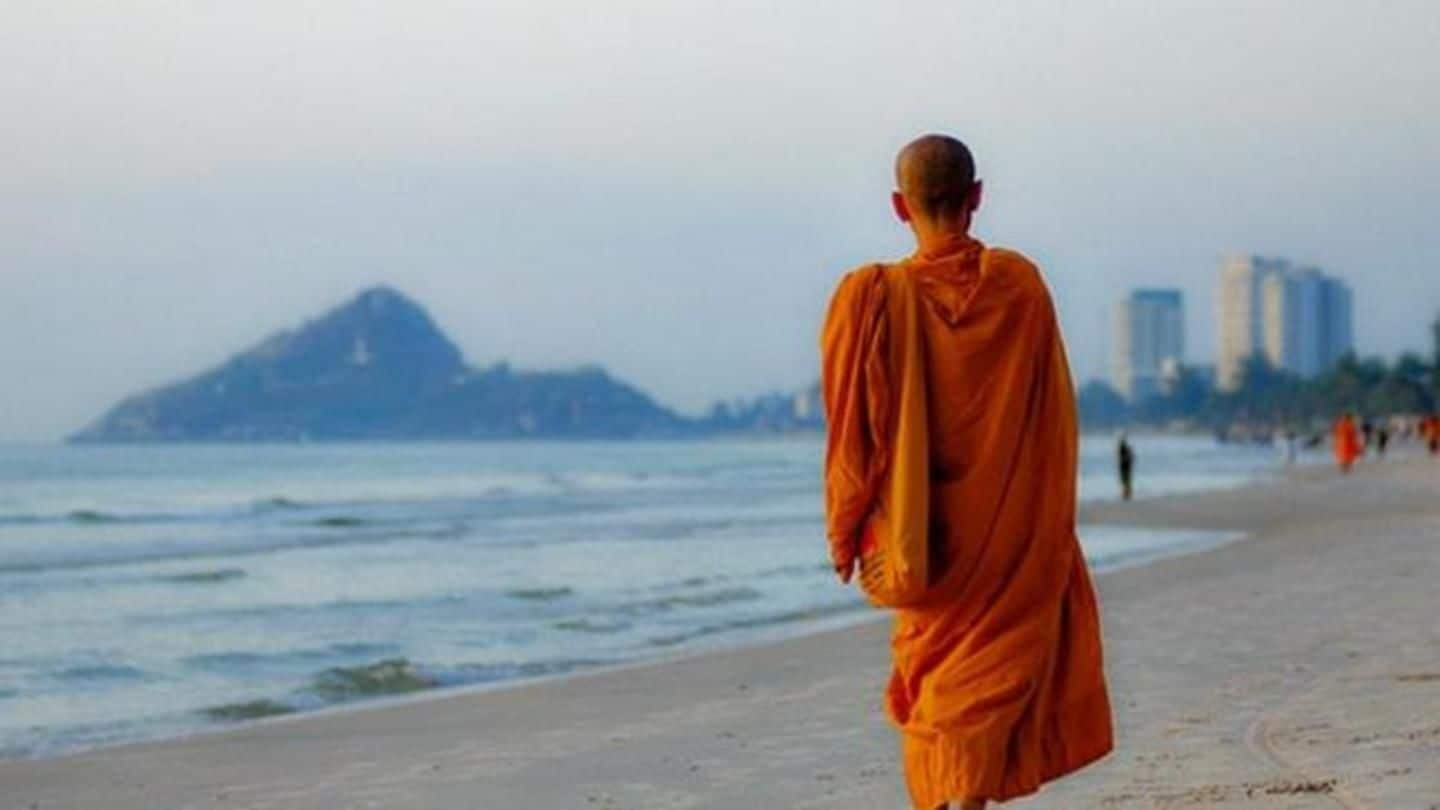 In an utterly disturbing development, the investigation into the alleged sexual assault of child monks at Prajna Jyoti Novice School and Meditation Center, Gaya, has unearthed the minors were used as sex slaves, and forced to do nude dances. The news about abuse gained limelight when minors, all aged between six and fifteen years, complained to their parents about it. Subsequently, the head monk was arrested.
Sometimes kids were locked in room without food, water
On the direction of Gaya's SSP Rajeev Mishra, an SIT was constituted to investigate the case. It was learned that the kids were even transported to Kolkata to potential clients. Sometimes, they were locked inside a room without food or water. On some occasions, they were forced to do nude dances with Bhante Sanghpriye Sujoy, the head monk. Their resistance was often met with thrashes and blows.
Poor parents of kids paid Rs. 1,000 for admission
Sadly, the 15 kids, who leveled charges of sexual abuse, belong to poor families. Their parents paid Rs. 1,000 to get them admitted to school-cum-meditation center. Further, the police are searching for Arun Kumar, who brought the kids from Assam to the religious town. After the news came to light, the International Buddhist Council (IBC) condemned the heinous crime against children in religious teaching's garb.
Council promises to keep an eye on monasteries, take action
Notably, only 55 Buddhist monasteries out of the over 160 in the town are registered with International Buddhist Council (IBC) or Bodh Gaya Temple Management Committee (BTMC). The IBC has promised to cooperate with investigating teams. Not only this, it has also assured of keeping an eye on monasteries in Bodh Gaya, and debar those involved in 'dirty activities.'
Meanwhile, head monk was sent to 14-days judicial custody
Meanwhile, Sujoy was produced before a local court and sent to 14 days judicial custody. He is lodged in Gaya central jail. Police said the kids were medically examined at Anugrah Narayan Magadh Medical College and Hospital, and four of them have recorded their statements in front of a judicial magistrate. City superintendent of police Anil Kumar said they are probing all angles.