Coronavirus: India's tally reaches 27.6 lakh; over 20 lakh recovered
Coronavirus: India's tally reaches 27.6 lakh; over 20 lakh recovered
Written by
Siddhant Pandey
Aug 19, 2020, 11:28 am
2 min read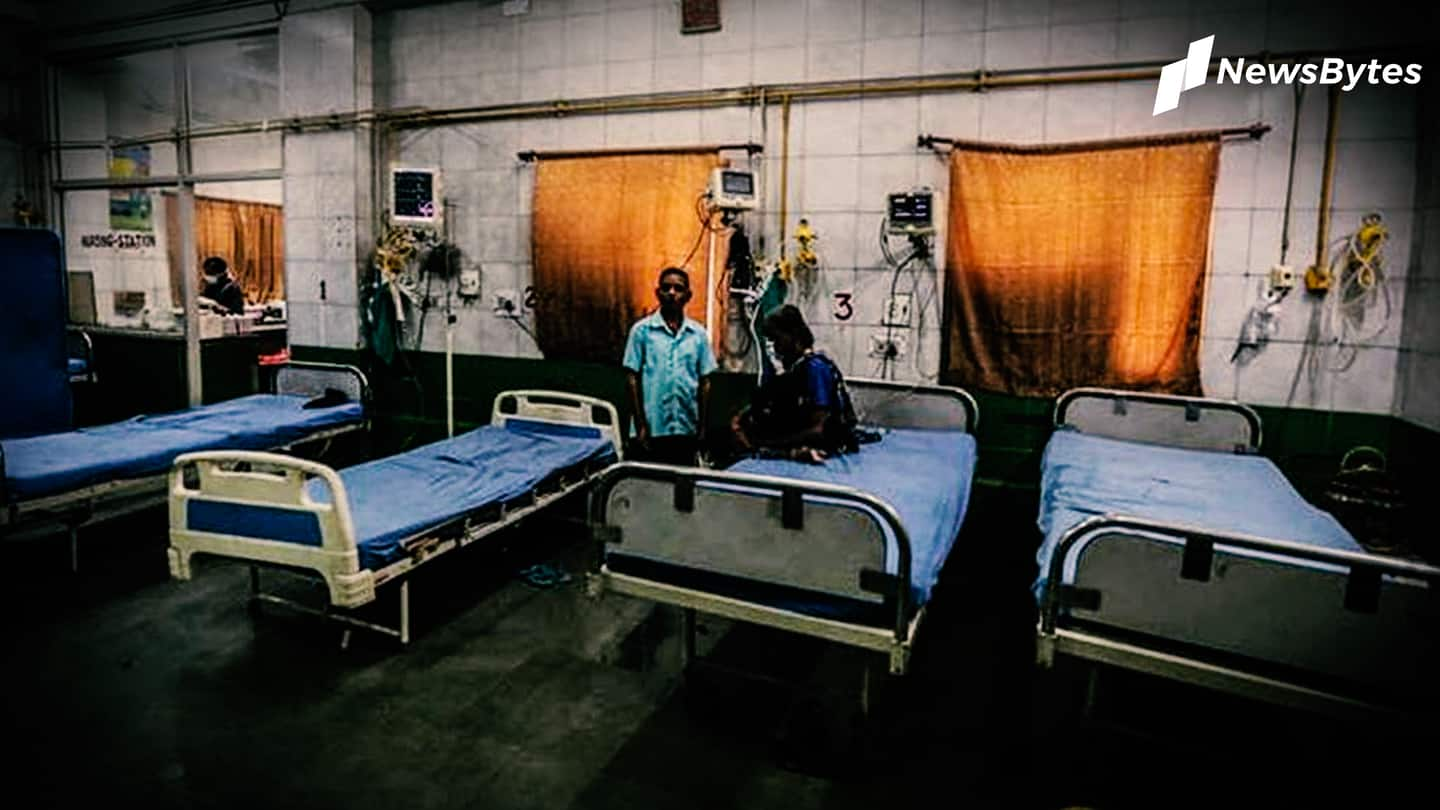 India on Tuesday reported over 63,000 new coronavirus infections, bringing the nationwide tally to 27.66 lakh. The death toll also crossed 53,000 with over 1,000 more fatalities on Tuesday. At least six states independently reported record single-day spikes in cases: West Bengal (3,175 new cases), Kerala (1,758), Punjab (1,705), Rajasthan (1,347), Jharkhand (1,266), and Chhattisgarh (808). Here are more updates.
Health Ministry confirms 2,702,742 COVID-19 cases, 51,797 deaths
Till 8 am on Tuesday, the Union Health Ministry had confirmed 2,702,742 COVID-19 cases, including 51,797 deaths, 6,73,166 active cases, and 19,77,779 recoveries. According to data compiled from official state and union territory government statistics, India has reported 27,66,493 cases and 53,025 deaths (including co-morbid fatalities). Meanwhile, the number of recoveries also reached 20.36 lakh.
How India's worst-hit states fared on Tuesday
Maharashtra: 6,15,477 total cases, 20,687 deaths, 4,37,870 recoveries. Tamil Nadu: 3,49,654 total cases, 6,007 deaths, 2,89,787 recoveries. Andhra Pradesh: 3,06,261 total cases, 2,820 deaths, 2,18,311 recoveries. Karnataka: 2,40,948 total cases, 4,201 deaths, 1,56,949 recoveries. Uttar Pradesh: 1,62,434 total cases, 2,585 deaths, 1,09,607 recoveries. Delhi: 1,54,741 total cases, 4,226 deaths, 1,39,447 recoveries. West Bengal: 1,22,753 total cases, 2,528 deaths, 92,690 recoveries.
These states recorded their biggest spikes
West Bengal reported 3,175 new cases, the biggest single-day spike so far. Rajasthan saw a record spike of 1,347 cases, bringing the total to 63,977, including 898 deaths and 48,518 recoveries. A record spike of 1,758 cases brought Kerala's total to 47,898. 175 patients have died in the state (excluding a Mahe native's death in Kannur) while 31,390 have recovered.
These states recorded their biggest spikes
Punjab reported 1,705 new cases—the biggest spike yet—bringing the total to 34,400, which includes 898 deaths and 21,762 recoveries. Jharkhand saw a record spike of 1,266 cases. The total reached 25,333, including 265 deaths and 15,709 recoveries. A record spike of 808 cases brought Chhattisgarh's total to 16,833. The death toll is 158, while 10,847 people have recovered.
Ministers tests positive in Uttar Pradesh, Madhya Pradesh
Maharashtra, Andhra Pradesh, Karnataka, and Tamil Nadu reported massive spikes of 11,119, 9,652, 7,665, and 5,709 cases. 4,336 more people tested positive in Uttar Pradesh, including Minister of State for Health Atul Garg. Madhya Pradesh Higher Education Minister Mohan Yadav was among the 990 new cases in the state. The total reached 47,375, including 1,141 deaths and 35,713 recoveries. Delhi reported 1,374 new cases.