Coronavirus: Indore reports 50% of Madhya Pradesh cases, 70% deaths
Coronavirus: Indore reports 50% of Madhya Pradesh cases, 70% deaths
Written by
Siddhant Pandey
Apr 11, 2020, 09:18 pm
3 min read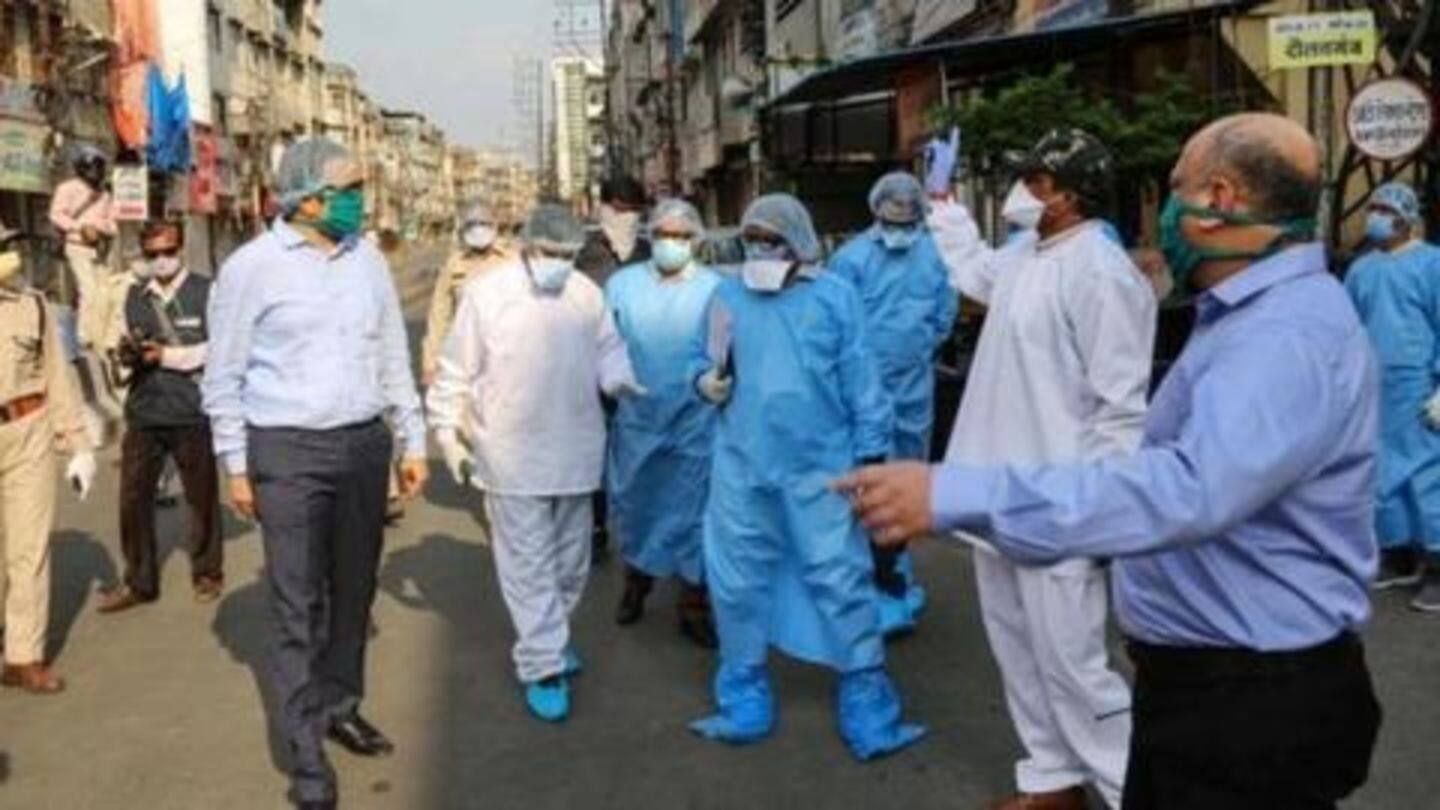 Since Madhya Pradesh reported its first case of the coronavirus disease (COVID-19) three weeks ago, the number of infections in the state has shot up. The district of Indore has particularly raised concerns as more than half of the cases in MP are located in the region. Further, the death rate due to COVID-19 in Indore is 11%, three times the national average.
435 COVID-19 cases in MP; 235 in Indore
Till 4 pm on Friday—the latest available update at the time of writing—Madhya Pradesh had reported 451 COVID-19 cases, including 36 deaths and 37 people who recovered. However, 235 cases are located in the Indore district, amounting to almost half of all the cases in MP. Indore has also reported 26 deaths, which is 72% of all deaths that took place in the state.
Indore's COVID-19 cases nearly double over past week
The outbreak has also consistently worsened in the Indore district. Till last Saturday (April 4), Indore had reported 128 cases including 7 deaths. The tally rose to 135 cases (9 deaths) on April 5, 151 cases (9 deaths) on April 6, 151 cases (13 deaths) on April 7, 173 cases (16 deaths) on April 8, and 221 cases (23 deaths) on April 9.
Till Saturday, Indore reported 249 COVID-19 cases, 30 deaths
According to the latest update for the Indore district, the number of COVID-19 cases stood at 249 on Saturday, including 30 deaths. This alone takes MP's death toll to 40 and the number of infections to 465. MP is yet to release its Saturday bulletin.
Late reporting of cases, co-morbidity reasons behind high death rate
Indore's MGM Medical College Dean Dr. Jyoti Bindal told The Indian Express, "Co-morbidity and late reporting were the main reasons." She added, "We had patients with tuberculosis, HIV and severe diabetes. Most of them came so late that they had to be put straight away on ventilators." Reportedly, among the relatively young patients, cytokine storms triggered by COVID-19 are the major cause of death.
'Some deaths have occurred within four hours of admission'
Indore Chief Medical and Health Officer (CMHO) Dr. Praveen Jadia also said that late-reporting is the leading cause of death. He told TIE, "Some deaths have occurred within four hours and two days of admission. There was no time for treatment."
Number of burials increased significantly in Indore
The rising number of deaths has set off other issues. According to NDTV, a total of 183 bodies were buried between April 1-9 in Indore city. In comparison, 130 burials took place in March, 98 in February, and 113 in January. An official in one of the city's cemeteries said doctors have also closed their clinics due to COVID-19, adding to more health concerns.