Gujarat: Men mercilessly beat Dalit ragpicker amid deafening-screams, he died
Gujarat: Men mercilessly beat Dalit ragpicker amid deafening-screams, he died
May 21, 2018, 03:09 pm
2 min read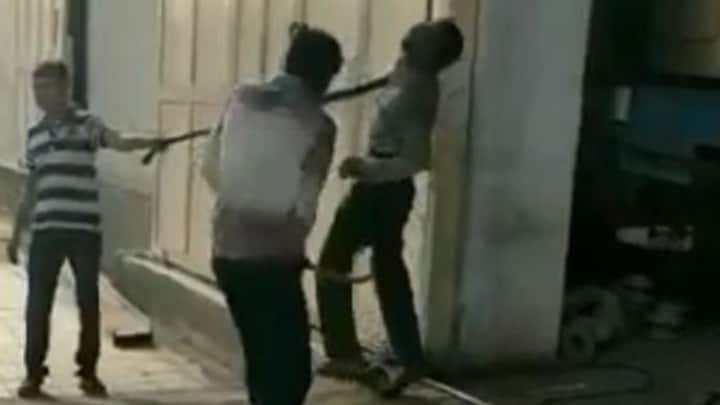 An incident reported from Rajkot, Gujarat proves we are gradually taking scary steps towards an inhumane society. A 40-year-old Dalit man, identified as Mukesh Vaniya, was beaten to death on orders of a factory-owner. Vaniya was a ragpicker and reportedly had an altercation with people in the factory over picking waste. After the argument, they tied him with ropes and beat him mercilessly, as he kept crying.
Before killing Vaniya, men accused him of theft
The incident happened on Sunday morning when Vaniya, his wife Jaya and another woman Savita were using magnets to scan through waste. They were interrupted by five unidentified persons who accused them of theft. The men unleashed their inhumane treatment on the three. While they let the women go, they held Vaniya back, tied him and beat him black and blue.
A while later when women returned, Vaniya was dead
The women rushed to their village to bring help. On returning to the spot, with some men, they found Mukesh Vaniya on the floor. He was rushed to the Rajkot Civil Hospital, where he was pronounced brought dead. Though the police are awaiting post-mortem report, Sub-Inspector R G Sindhu said, "The body had wounds that could have been caused by blunt objects like sticks."
Caution: This video contains disturbing elements
Factory owner, four others, arrested; booked under SC/ST Act
"We have arrested five people, including factory owner. I cannot reveal his name yet as it's not mentioned in FIR. A murder case has been filed under the SC/ST Act and deputy rank officer will probe the case," Rajkot senior police officer Shruti Mehta said.