Delhi: Couple stabbed to death while neighbors filmed incident
Delhi: Couple stabbed to death while neighbors filmed incident
Written by
Shiladitya Ray
Jan 17, 2019, 07:13 pm
2 min read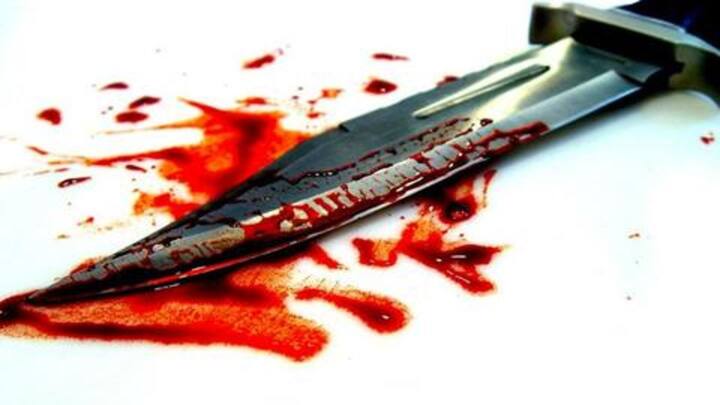 In yet another incident that highlights the growing apathy among people, a couple in Delhi was stabbed to death while their neighbors watched and recorded the crime on their phones. The incident took place in West Delhi's Khayala, and reportedly the stabbings were carried out over a trivial disagreement. Despite the couple's calls for help, no one came to their aid. Here's more.
What we know of the horrific incident
Reportedly, police received information about an ongoing fight in Khayala at around 7.30pm on Wednesday, but by the time they reached the spot, the damage had already been done, and the accused had fled. While details about the fight are sketchy, it's understood that Mohammed Azad, the neighbor-landlord of the deceased couple, got into a verbal disagreement that escalated into stabbings.
The stabbings took place over a water bottle
According to the police, the fight broke out over a water bottle belonging to the deceased woman's daughter. Four days back, the bottle had fallen on Azad's head from a terrace, and despite his anger over the incident, the issue had been resolved by neighbors. However, Azad confronted the woman while she was on her way back from the market, and a fight ensued.
How the gruesome crime unfolded
Despite the woman asking him to calm down and check his tone, Azad refused to back down. At this point, the woman's son tried talking to Azad, but was stabbed after an argument. Then the woman's husband tried to intervene, but was stabbed too. Finally, Azad stabbed the woman to death before fleeing from the spot. Neighbors, meanwhile, filmed the horrific incident.
WATCH: The video of the murders [Warning: graphic content]
Identities of the victims
The victims have been identified as 41-year-old Viru, his 35-year-old wife, Sunita, and their 20-year-old son, Aakash. While Sunita died on the spot, and Viru succumbed to his injuries at the hospital, Aakash is in a critical condition and is still battling for his life. The family's eight-year-old daughter, thankfully, was unharmed. Meanwhile, the accused is still absconding, and a search is on to nab him.