Delhi: Power distributors lose Rs. 150cr annually, courtesy power theft
Delhi: Power distributors lose Rs. 150cr annually, courtesy power theft
Written by
Shiladitya Ray
Jan 27, 2019, 06:04 pm
2 min read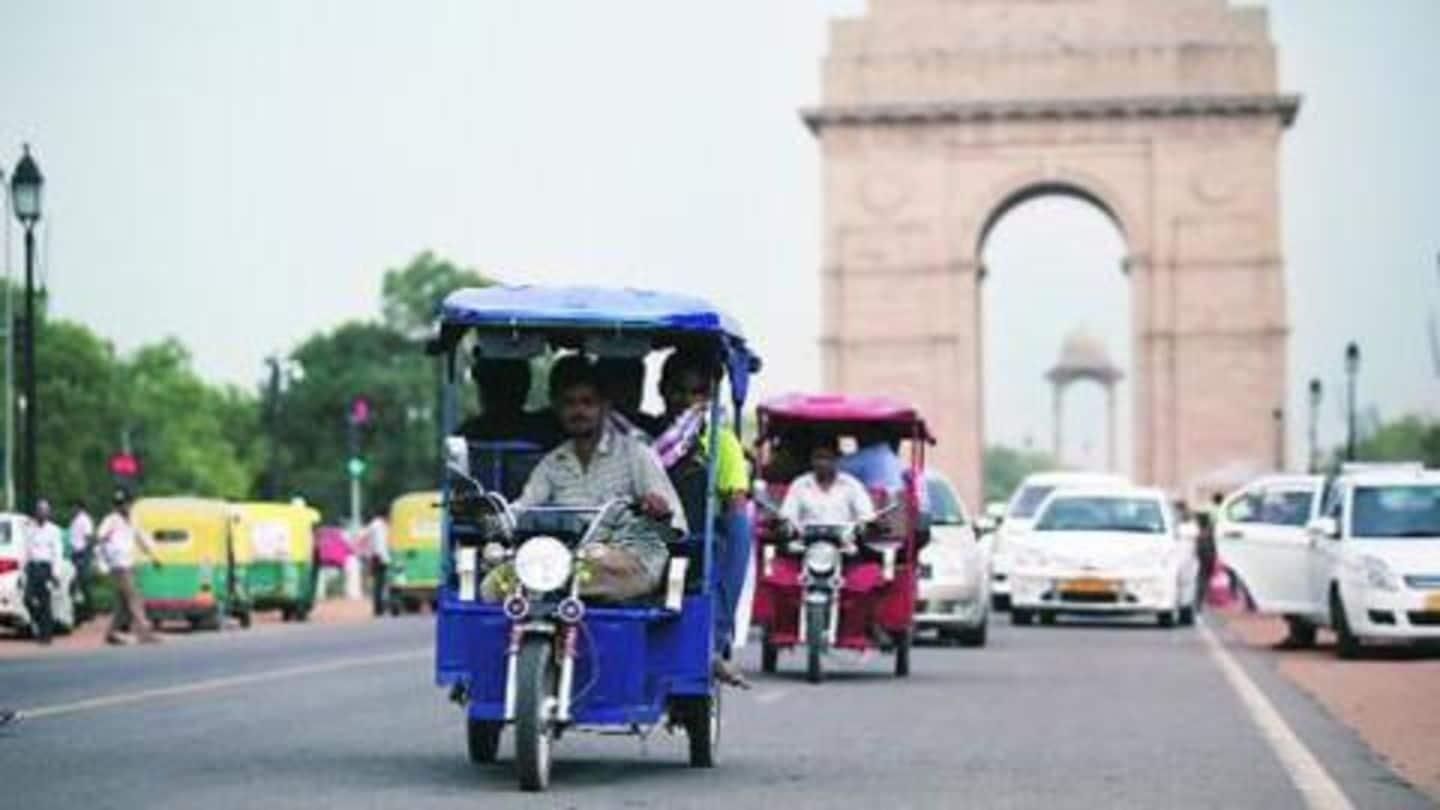 Power distribution companies in the Delhi are bleeding money owing to organized power theft for the charging of e-rickshaws in the national capital. In fact, power theft has grown to such enormous proportions that the three companies that supply Delhi - BYPL and BRPL of BSES, and Tata Power Delhi Distribution (TPDDL) - are losing Rs. 150cr annually. Here are the details.
Only a quarter of e-rickshaws are registered in Delhi
According to estimates, there are a whopping one lakh e-rickshaws plying the roads of the national capital, and despite a subsidy scheme by the government, only a quarter of them are registered. Owing to this fact and the lack of proper charging facilities, there are organized power theft rackets across the city that leech power off discoms and provide charging facilities to e-rickshaws.
Official channels for e-rickshaw charging are cheaper
An e-rickshaw, on an average, consumes about 7-10 units of power per day, bringing the average annual power consumption for one e-rickshaw to 2,500-3,600 units. With the Delhi Electricity Regulation Commission's latest tariff order prescribing a charge of Rs. 5.50 per unit for e-rickshaw charging, e-rickshaw drivers could meet their daily charging needs for as low as Rs. 50 through official means.
However, rackets control e-rickshaw charging in Delhi
However, as it stands, most e-rickshaw owners pay a fixed charge of Rs. 100-150 to the 'parking and charging' mafia in Delhi. Local strongmen control these illegal charging stations, and reportedly, power theft reaches its peak at night. TPDDL, which operates in north and northwest Delhi, alone loses around 40 lakh KWh of power every year due to such power theft.
Areas where power theft is most rampant
Discom sources told TOI that power theft was most rampant in areas like Sangam Vihar, Kalkaji, Tughlakabad, Sarai Kale Khan, Dakshin Puri, Raghubir Nagar, Tagore Garden, Madipur, Seelampur, Yamuna Vihar, Shastri Park, Karawal Nagar, Mustafabad, Nand Nagri, Karol Bagh, Keekarwala Keshampuram, and Civil Lines.