Delhi: AAP-govt might soon limit number of guests at weddings
Delhi: AAP-govt might soon limit number of guests at weddings
Written by
Shiladitya Ray
Dec 12, 2018, 05:35 pm
3 min read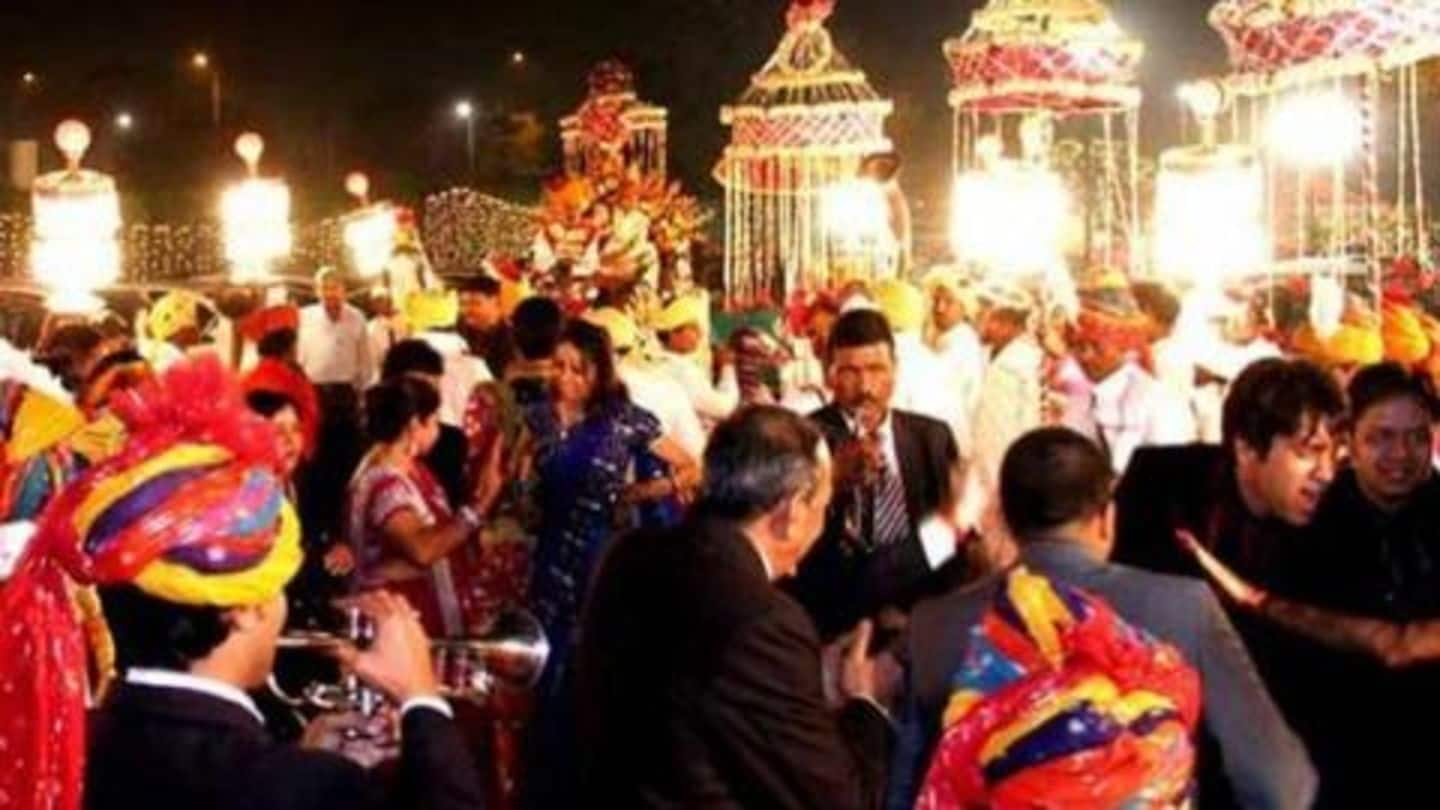 On Tuesday, the Delhi government told the Supreme Court that it was looking to implement a policy to "limit" the number of guests at "extravagant" weddings, in a bid to reduce food wastage. The SC, for its part, said that it would give the Lieutenant Governor of Delhi and the Chief Secretary time till January 31, 2019, to frame such a policy. Here's more.
Earlier, the SC had expressed concern over food, water wastage
The Delhi government's proposal to implement such a policy came in reply to an SC order dated December 6, wherein the apex court had expressed concern pertaining to food wastage and excessive use of water at extravagant wedding ceremonies and parties in Delhi. The SC had further said that such wastage was "unacceptable" given Delhi's drinking water crisis, and alleged starvation deaths.
Appearing before an SC bench headed by Justice Madan B Lokur on Tuesday, Delhi Chief Secretary Vijay Kumar Dev said that the Delhi government shared the same concern expressed by the court. He added that a "balance has to be maintained between the requirements of the rich and the poor" living in Delhi, and said that a two-pronged policy was being formulated.
How the government plans to tackle food wastage
The two-pronged policy pertains to limiting the number of guests at extravagant functions, and the availability of food at such functions. Apart from limiting the number of guests, Dev proposed that an institutional arrangement could be set up between caterers and NGOs, so that excess food could be distributed to the poor, instead of going to complete waste.
A brief outline of what the government has in mind
"We can have guest control on one hand and regulation under the Food Safety and Standards Act where institutional arrangements can be made between the caterers and NGOs, who are providing food to the destitutes," Dev told the SC bench.
What the government intends to do about water wastage
On the issue of excessive use of water at such ceremonies and functions, the Delhi Chief Secretary told the apex court that the government was willing to follow "whatever directions" the SC issues in this regard. Dev added that the government was cognizant of the impacts of water wastage, and was willing to act to prevent the same.
Water wastage is a serious issue of environmental, public concern
"Treatment of waste water is also a serious issue which led to environmental degradation. Whatever directions the Supreme Court will give, we will follow. We will have to tackle these two issues," the Chief Secretary added.