Honoring chauffeur's 35-yrs service, Tamil Nadu bureaucrat drives him home
Honoring chauffeur's 35-yrs service, Tamil Nadu bureaucrat drives him home
Written by
Pallabi C Samal
May 03, 2018, 09:22 pm
2 min read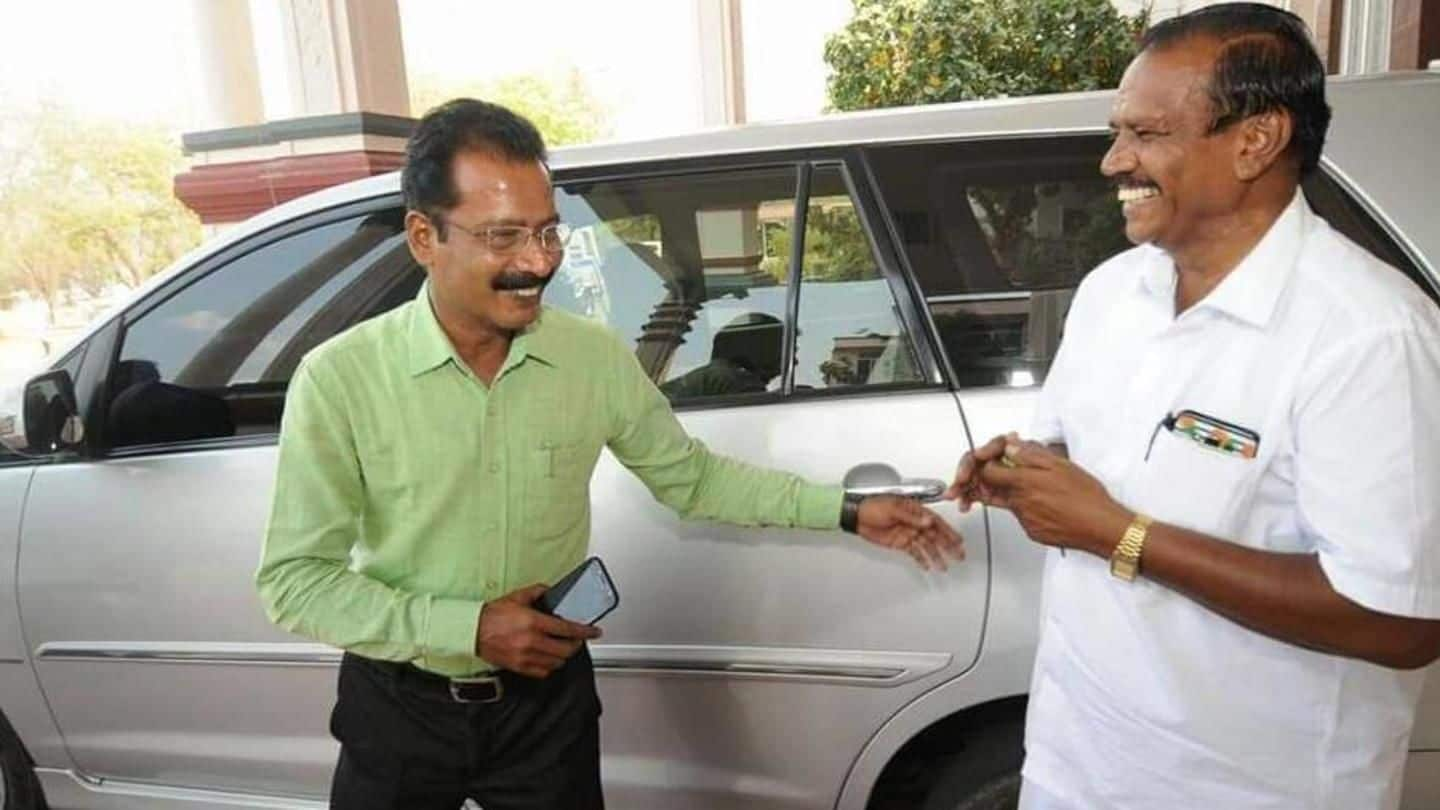 On April 30, 58-year-old chauffeur Paramasivam just thought of doing his duty sincerely one last time before returning home to a happy retirement. He had no idea what his bureaucrat boss, district collector of Karur (Tamil Nadu), had planned. To honor Paramasivam's exemplary 35-years of service, the collector not only threw a grand party, but also drove him and his wife back home.
When it was time to go home, the surprise happened
Recalling that day, Paramasivam said his boss T Anbazhagan asked him and his wife Banumathi to come to Collector's chamber, where he threw a party, which had other department heads in attendance. Anbazhagan gifted the couple a gold coin and a shawl and shared his experience about working with Paramasivam. When it was time to go home, Anbazhagan took all by surprise.
Drove Paramasivam home, had tea, chatted for 30 minutes
Upon reaching the car, Anbazhagan asked Paramasivam for the keys and asked them to take the rear seat. He then drove all the way to Paramasivam's house, some 6-kms away from the Collectorate. He also chatted with them for 30 minutes while enjoying tea at their house. Paramasivam, who had ferried eight bureaucrats before Anbazhagan, said this gesture will remain etched in his memory.
'They work more than us, he deserved this'
"He (Paramasivam) deserved this honor. If a collector works for 16-hours a day, they (chauffeur) work for 18-hours a day. They have to get ready before the bureaucrat and reach home much later. Plus, they need to be alert all the time," said the collector.
T Anbazhagan took charge of Karur in March, and since then he has been winning hearts. Early on this month, he visited an 80-year-old woman's house at Chinnamanaikkenpatti village after he learnt of her poor economic condition. He took his homemade food for her and spoke to her at length over lunch. Before departing, he asked his subordinates to arrange for her monthly pension.