Chinmayanand case: 'Arrested' law student's father says she's being pressurized
Chinmayanand case: 'Arrested' law student's father says she's being pressurized
Sep 26, 2019, 01:27 pm
3 min read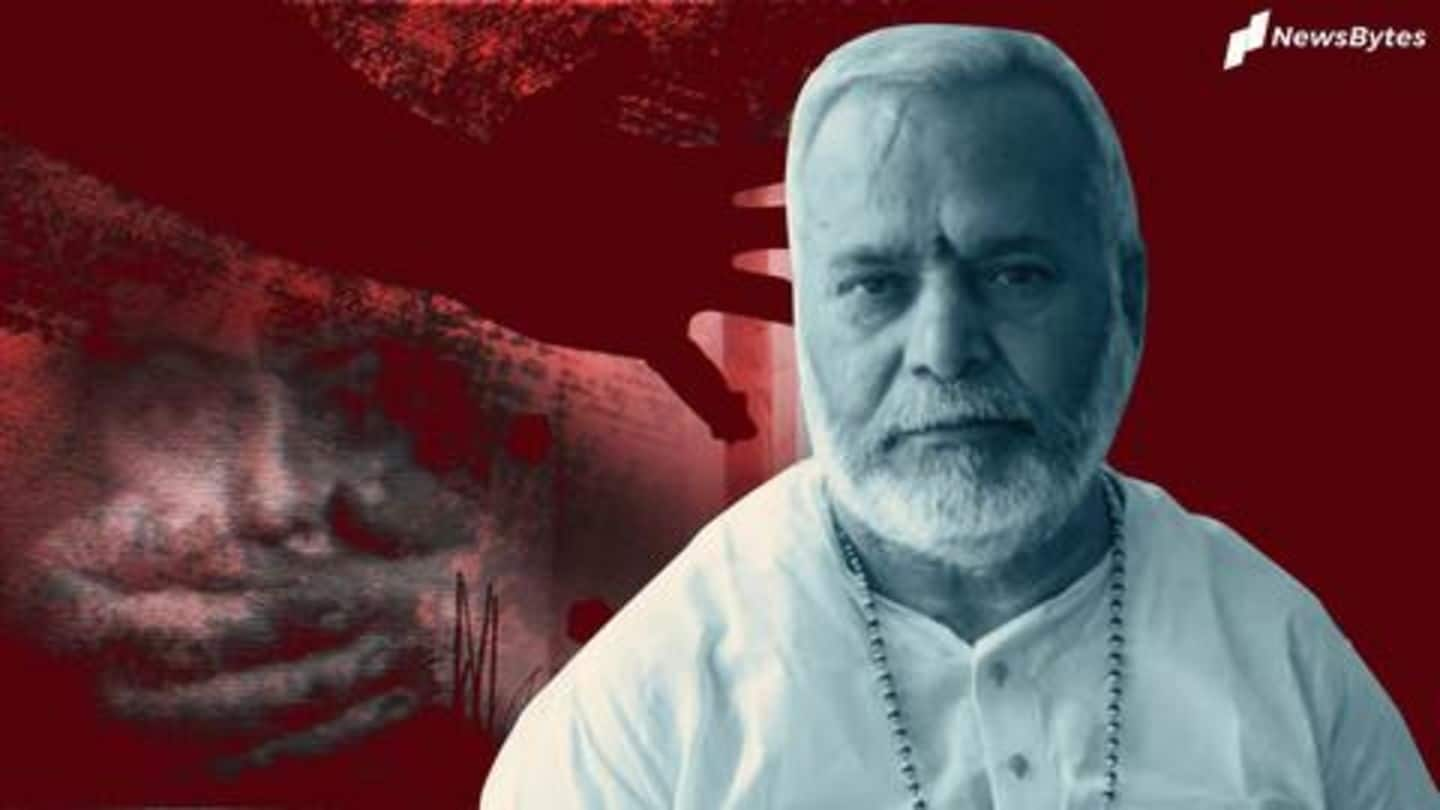 In an unfortunate turn of events, the Special Investigation Team (SIT), formed to probe rape allegations against former Union Minister and BJP leader Chinmayanand, arrested the woman who spoke against him on Wednesday. According to SIT, she attempted to "extort" money from the 72-year-old. But her father said police acted against his daughter to put pressure on her and "save" Chinmayanand.
Context: Chinmayanand was accused of raping student for a year
Chinmayanand runs Shahjahanpur's SS Law College and a student of the same institute said he raped her for a year. The 23-year-old recorded the abuse using a camera installed in her specs. Despite the damning evidence, Chinmayanand, whom BJP disowned on Wednesday, wasn't booked for rape. Denying the charges leveled on him, his team filed an extortion case against the survivor.
There is no evidence against her, said law student's father
About the survivor's arrest from her home, her father said, "There is no evidence against her and SIT booked her on false charges showing that she was with those three youths (already arrested in the extortion case). It is all false." He told Indian Express his daughter never confessed to anything and SIT was spreading lies in the media.
But SIT said they arrested her after enough "evidence"
To note, Naveen Arora, the chief of SIT, had asserted she was arrested on the basis of "enough" digital and forensic evidence. "We have sufficient evidence that Rs. 5 crore extortion money was demanded from Chinmayanand," Arora said. She has been sent to 14-days custody.
Court had agreed to hear her bail plea today
It's important to highlight that she was arrested despite a local court saying on Tuesday that it would hear her anticipatory bail plea on Thursday. "The court had yesterday asked SIT to bring all documents related to the case. Since the SIT had no evidence against my daughter and felt she may get bail, they arrested her," her father said.
He said SIT wanted to arrest her earlier as well
Further, her father added SIT wanted to arrest his daughter on Tuesday too, but she resisted. She was stopped near the court. "My daughter called me and I rushed to the spot with a few lawyers. When we raised objections, the SIT allowed her to attend a court proceeding," he said. He also claimed SIT was working on state government's directions to save Chinmayanand.
Apparently, SIT "dragged" woman out of her home
Separately, the survivor's brother said SIT turned up on their door under the pretext of "speaking to her". "After talking to my sister for a few minutes, the SIT told us they were arresting her. When my sister objected and refused to go with them, an SIT officer dragged her inside a car and took her away," he said.
Chinmayanand and the student's arrests were completely different
"The SIT also misbehaved with other family members of the house when they raised objections. The SIT's behavior is in complete contrast to how they arrested Chinmayanand. He was given full honor because of his link with the BJP," her brother said.